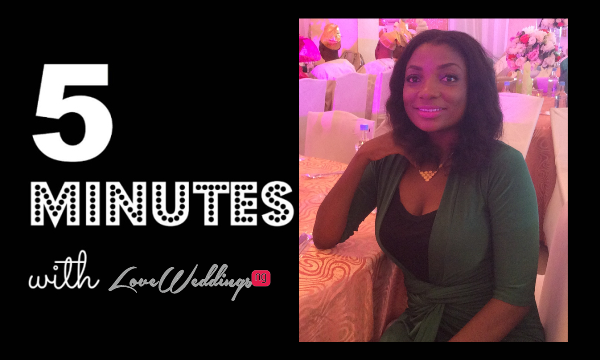 Vivian (aka TheEventGirl) is the Creative Director and Event planner of LovivaEnt– an event planning and decor company, which she started in 2014. She has gathered her from experience being in the event and entertainment industry since 2005; she started out as an event assistant and grew in creative experience. She lives in Lagos with her family and loves cooking, travelling, reading and watching movies. She is most passionate about God, family and work.
Your Brand In Three Words… Classy, Elegant, Energertic
The Part of My Job I Enjoy The Most… is meeting new people. As a people person, I love to meet, know and develop relationships with everyone I meet – vendor or client. Most times it can be very educational and refreshing.
What's the most difficult part of your job? I don't see any aspect as difficult instead I'd rather say challenging and I find "lack of communication" sometimes challenging. I believe if we are on same page at all times, nothing will be difficult for us to achieve.
My Biggest Accomplishment to date? Every event I execute successfully is a big accomplishment to me. Just seeing the smiles on their faces and getting feedback is our source of fulfillment and I am so grateful for that.
Do you think Nigerian wedding vendors are respected enough? Nigerian Wedding Vendors are superheroes but I think we are understated in terms of importance. We are getting there though! I believe as we continue to improve ourselves in creativity and work ethics, our industry will gain more respect.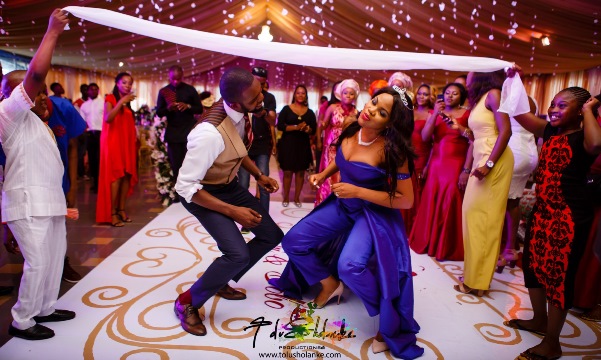 The Best Vendor You've Worked With? Wow, there are a lot of great vendors I've worked with but I must mention Zainab Azeez and StephanieAni – both Makeup Artists as they are very accommodating with brides. Seyiturbo Photography, The Debola Styles, Tolu Sholanke, Akintayotimi, The Wedding TV and Shina Amusan are vendors that bring positive vibes and the best in their job. I must say I admire Aunty Yewande of SARA O Event as I have worked with her and she is so supportive in every way. Sisi Pepper is fantastic as well.
Most Embarrassing/Awkward Experience… hmmm, okay a long time ago, a caterer hired for an event arrived late so in order to speed up the food service, I had to help dish out food to guests while the coordinators and hostesses served. I was mistakenly insulted as the caterer but it got resolved and people admired the way I handled the situation. I still look at pictures of the experience with my assistants and just laugh out loud. #embarassing
Does anything scare you? I wouldn't say I find anything scary but my quest for constant knowledge can be challenging as I always want my company to always be in the know.
What makes you laugh? It's funny how our mummies and aunties pack so much from Nigerian parties then they are so embarrassed to carry their loots, I just watch them carry the things in bits and I'm in total awe. Some of them can start another party just from the loot alone. Lol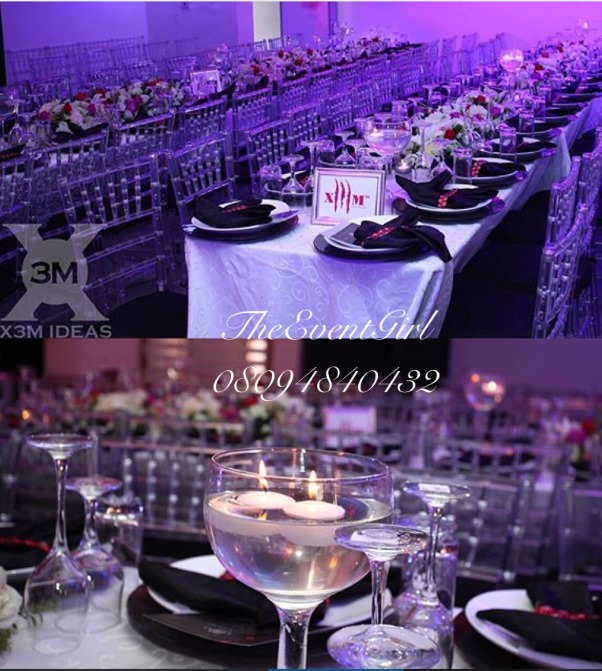 What's the best souvenir you've gone home with from a wedding you've attended/worked at? The best souvenir I've gotten was from my first "wedding planning" job. Some really nice bath mats and a customized tissue box. It's better than bowls, bowls and more bowls . Lol
Your thoughts on social media? Social media has been a blessing to our industry as digital marketing is enabling a lot of businesses thrive. I recently attended a training in digital marketing with Google and I must say the knowledge of social media marketing is a great way to grow your business anywhere.
Do you ever Google yourself or your company and what did you find? Oh yes I google myself a lot in order to find out what people will find if they search for us regarding our services. I find articles I've written, which were published on LoveweddingsNG and I hope to do more to make my name more visible on Google and other platforms.
In my spare time, I spend time just being with family as they are my biggest support system. I love them so much. I also enjoy traveling and learning new cuisine cos I love to cook.I also do training for hostesses and future business owners. I love my hostesses so I always love to invest in their knowledge.
Interesting Fact about You, I went to medical school as I wanted to be a doctor growing up but my passion for events which brings smile on people's faces produces the same feeling of fulfillment for me.
Where do you feel most at home? The presence of God where I always call "my happy place" as I'm free of all expectations. There is no place like being in your fathers house.
What Songs Are Currently on Replay? I have a lot of songs o
Oluwa Ni – Reekado Banks
Romantic – Korede ft. Tiwa Savage
All songs from Flavour (I love)
Superwoman – Wande Coal
Imela – Nathaniel Bassey
I Stand Amazed – Sinach
Miracle worker – Glowreeyah Brymah
All songs by John Legend
Strong Girl – Waje and other female artist
Jamb Question – Simi ft. Falz The Bahd Guy
Hello – Adele and all the other versions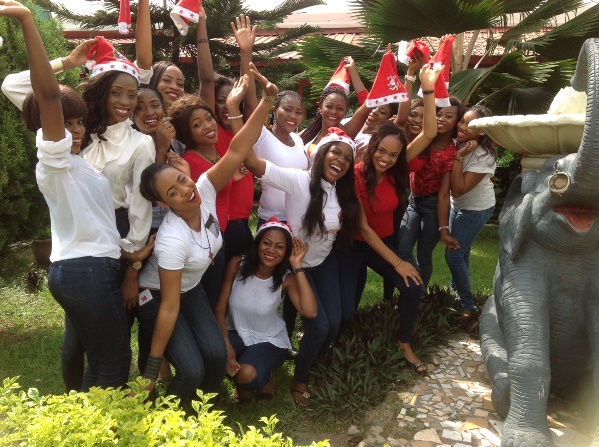 What Books are you currently reading or what was the last book you read? I'm currently reading "The Girl Entrepreneurs" by Ibukun Awosika, just started it. The last book I read was The tipping point by Malcom Gladwell. I love to read as I find the time.
Call or text? I love text as my schedule doesn't allow long conversations on the phone unless it's extremely necessary
Favorite Food? I love sea food so fresh fish soup with pounded yam
What's your favourite item of clothing? Jeans! I am always in a ready to work attitude when I'm wearing my pair of jeans as I have the freedom to do anything.
Ideal Holiday Destination… I love the sea and beautiful islands so I will say Ibiza or Seychelles. I love the structures in Dubai as well.
Any Pets? None yet but I love dogs
On my bedside table you'll find my iPad ,my Event diary and my daily devotional books.
3 guests for dinner:
Will Smith (my no 1 crush)
Karen Tran as I draw inspiration from her vast knowledge
Pastor Ifeanyi Adefarasin ( She is a praying wife, mum and a strong upholder of her home and I would love to learn from her everyday)