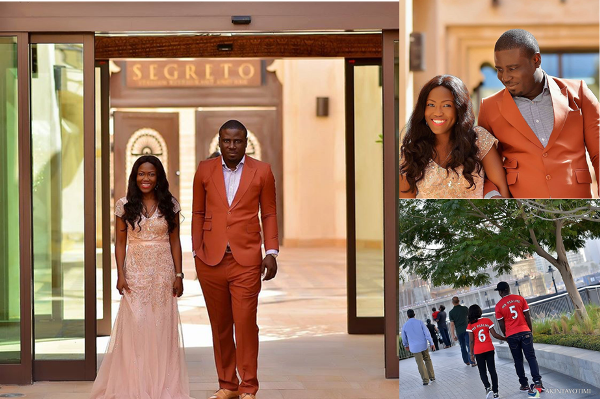 #ThePsalms2016 (Tola & David) got married earlier this year and we had our 'Gram eyes' on them as soon as we saw their hashtag. So of course, we had to do this, here's our 'Everything We Loved About #ThePsalms2016' post.
Enjoy!!!
Hashtag: We like that they didn't go with the usual 'Bride's first name + Groom's first name + Wedding Year = Wedding Hashtag' formula. Especially with a surname like 'Psalms', we're glad they went with #ThePsalms2016.
The Bride's 3 Outfits: Tolu looked stunning in all her outfits.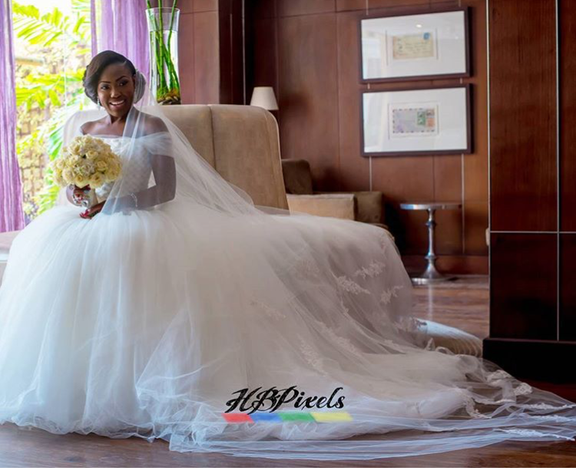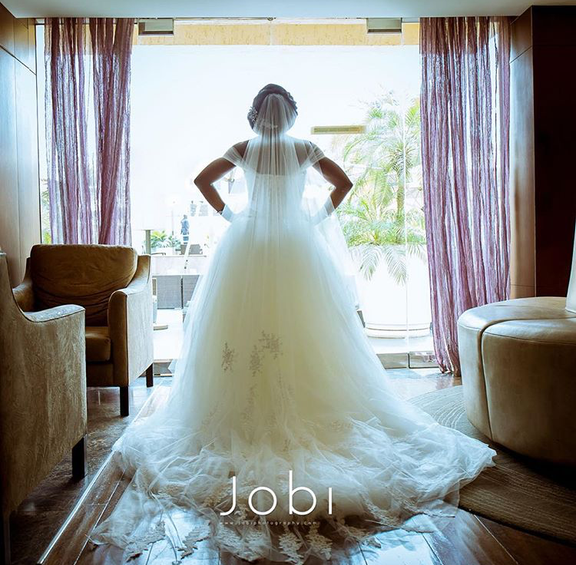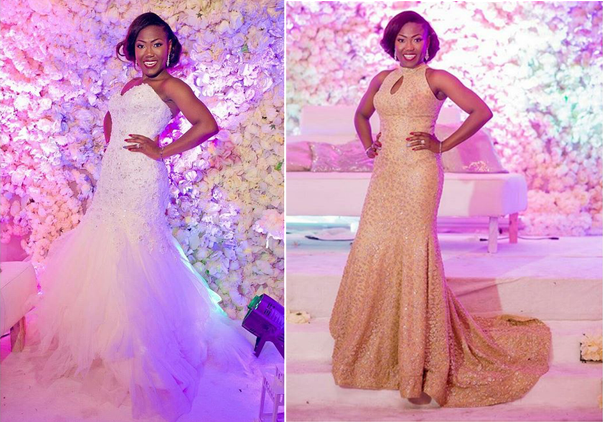 Bridesmaids Dresses: The bridesmaids stood out in cobalt blue and we love that the dress wasn't overly 'bridesmaid-ish' i.e. it looks like it can be easily worn to another event, if you get what we mean.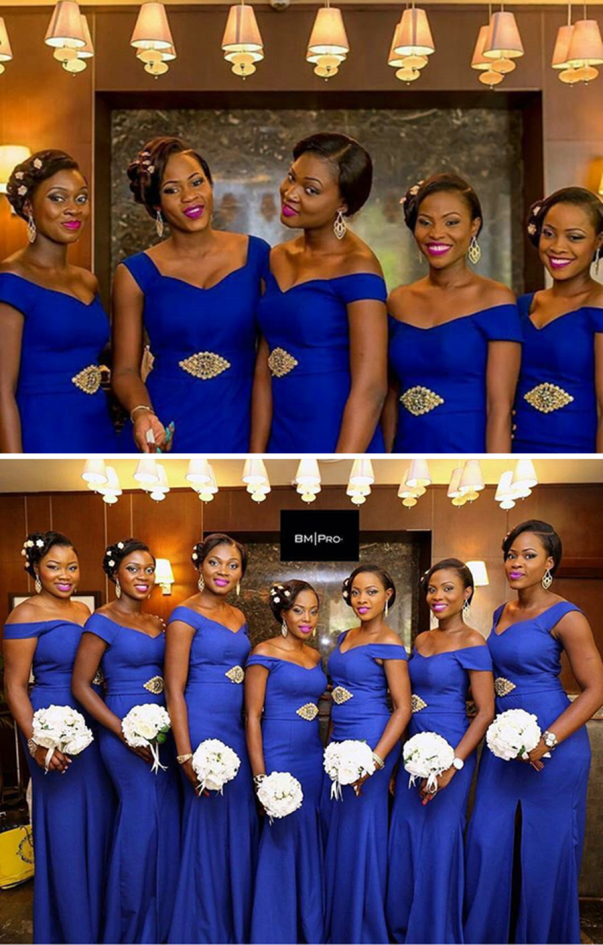 The Wedding Decor: Vania Events Solution transformed the traditional wedding stage with Arabian themed decor. The Eru Iyawo was beautifully packaged by our vendor – Eru Iyawo Concepts.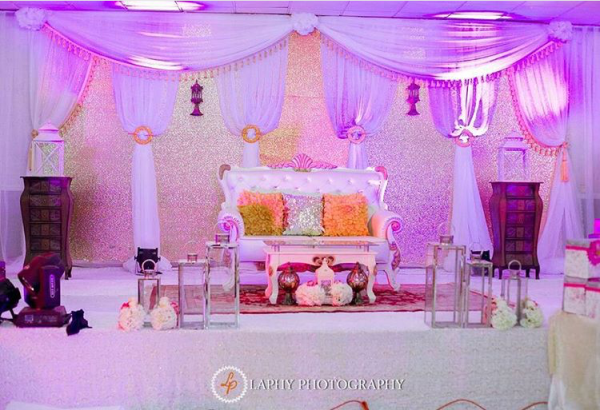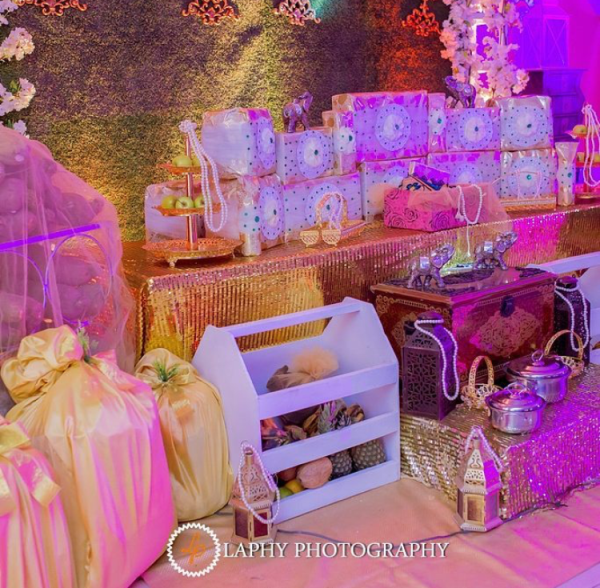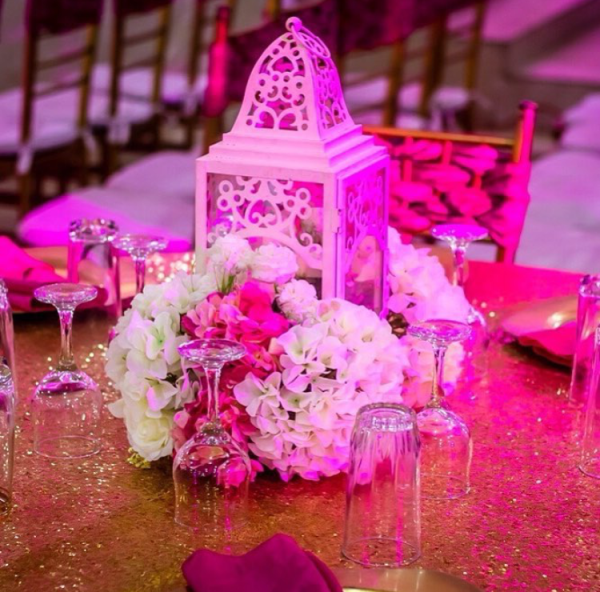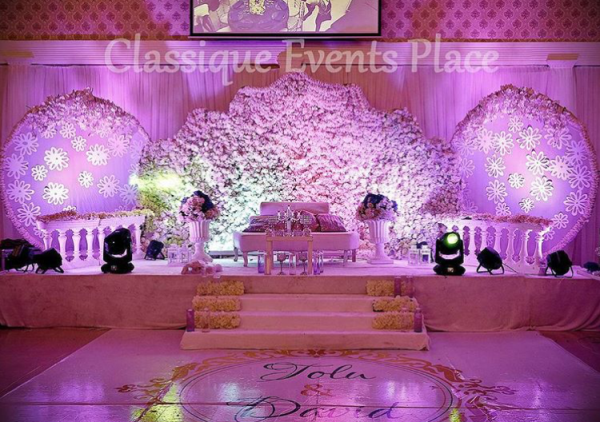 Stationery: We loved absolutely everything paper/stationery wise from #ThePsalms2016. R'ADE Designs, Prints & Handcrafts did a fantastic job with the cobalt and gold colour scheme. From the wedding invitation cards to the gold foil stamped passport themed wedding access cards, the round foil stamped menus, the fan wedding programme, we loved everything!!! The table numbers also had translations of 'Love' in 60 different languages. 🙂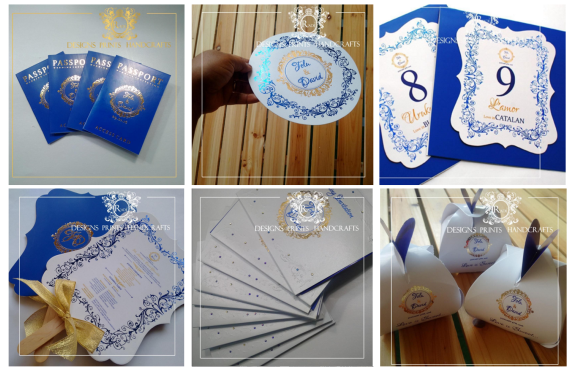 Customised Champagnes & Wines
Cakes: Their traditional wedding cake was made by The Muse Academy while the white wedding cake was from Cakes by Tosan.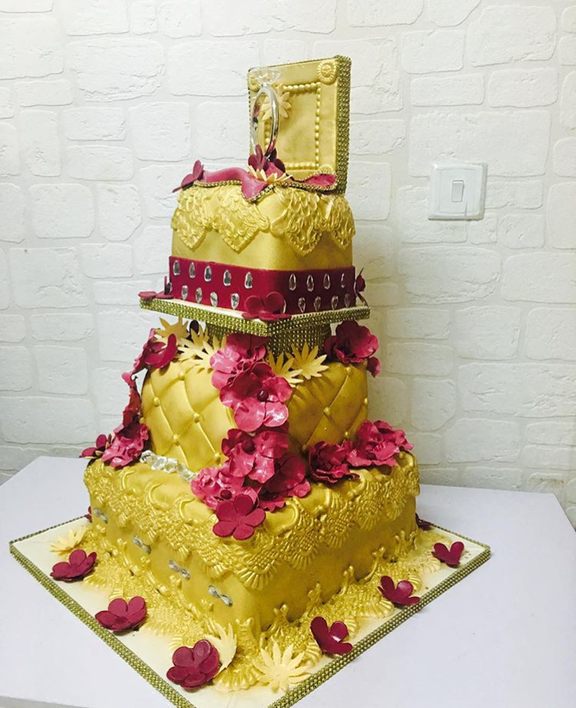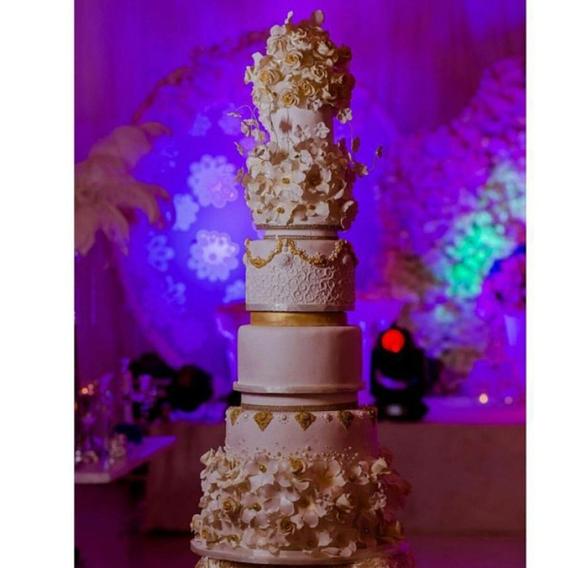 The Glasses: The couple had customised 'Psalms 2016 glasses' for their wedding guests; the glasses were supplied by Awesome Memories Photobooth.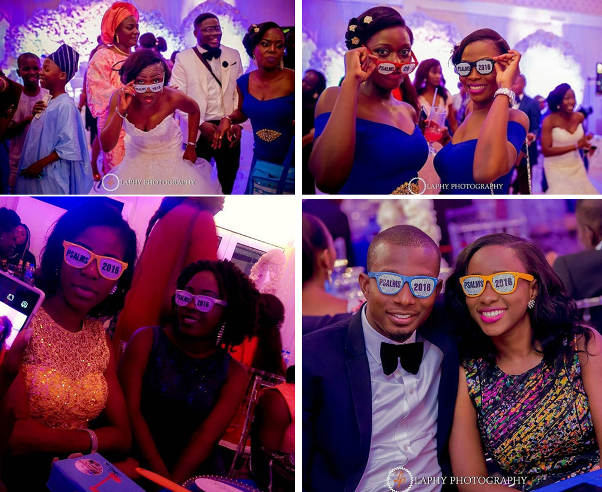 We wish Tolu & David a happy married life
For more Nigerian weddings we love, click HERE
Vendors 
White Wedding
Traditional Wedding