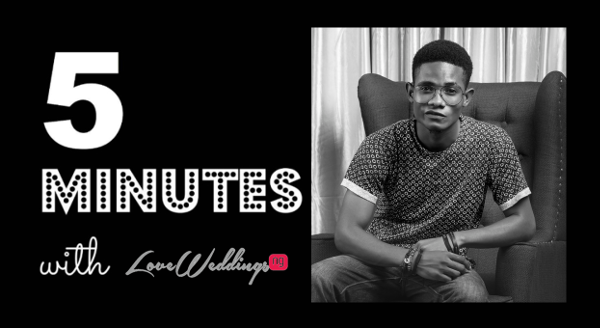 Akan Emmanuel is the Head photographer and Creative Director at Akan Emmanuel Photography – a Foremost Lagos based Professional Photography outfit specializing in wedding and Event photojournalism. Akan Emmanuel officially started his own brand in 2014 after working with one of Nigeria's top celebrity wedding photographers – Akara Ogheneworo.
Your Brand In Three Words… Inventive, passion, quality
The Part of My Job I Enjoy The Most… Getting feedback from satisfied clients
What's the most difficult part of your job? For me, I think its the "Order of photography" part of a wedding, that's like every photographer's nightmare, you know how crowded it can be outside the church or wedding venue after a wedding. Trying to get everyone out of the way with a lot of shouting and getting everybody in place to take pictures with the couple.
My Biggest Accomplishment To Date… Getting the opportunity to work with my photography mentor as an intern after being turned down by some big photographers in the industry. He guided me and helped me gain confidence in my work and till today he still tells me he is proud of the person I have become and I think that's something to be proud of.
Do you think Nigerian wedding vendors are well respected? Not well respected enough, especially photographers
The Best Vendor You've Worked With… I have worked with a number of vendors and they are all awesome vendors but it's always so much fun working with Stormblast media, the flow is always great as we understand each other while working.
One Quality Every Nigerian Wedding Vendor Must Have and Why? Professionalism – every vendor should be professional in their field to remain in business as it is necessary for the long-term success. Interactions and relationships with clients are of vital importance to ensure that the company's goals and objectives are met.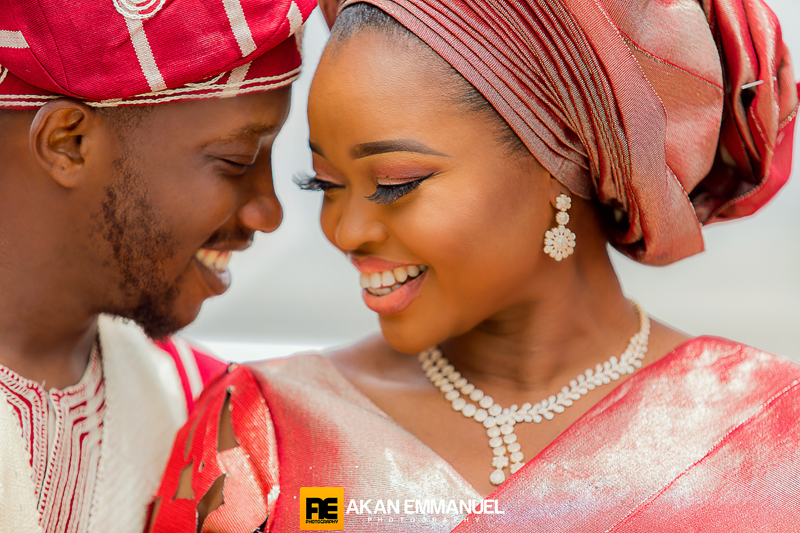 Most Embarrassing/Awkward Experience… Can't remember any
Does anything scare you? Yes – the things I hear and read about hell
What makes you laugh? Anything funny
Your thoughts on social media? Social media is a great marketing tool for every brand or business owner. Many good photographers don't get hired simply because they haven't put their work in front of the right people in the right way and that's where social media comes in. I get 80% of my clients from social media
In my spare time, I surf the internet to learn and improve myself and when I'm not doing that, I sleep
Interesting Fact about You? I'm fun to be with
Where do you feel most at home? It can't be anywhere else than my father's house – The church. Lol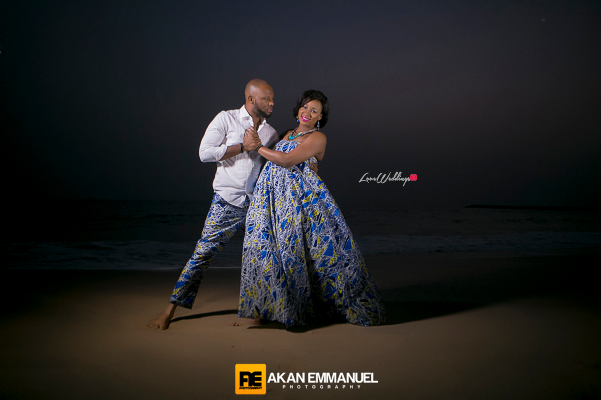 What Songs Are Currently on Replay? Quite a number of them but for now
Darey – Pray for me
Lil Kesh – Ishe
Sam Smith – Stay with me
Call or Text… Call
Cook or Be Cooked For? Be cooked for
Favorite Food? Rice and dodo (fried plantain) not just any how fried plantain oh, I mean soft and ripe one ?
What's your favorite item of clothing? That would be Shirts
3 Guests For Dinner, who would they be?
Akara Ogheneworo – There is always something new to learn from him
Obi Nwokedi – One of my fav photographers
Seyi of LoveweddingsNG – She's one lady I think every photographer should meet. Super woman
To get in touch with Akan Emmanuel Photography, click HERE