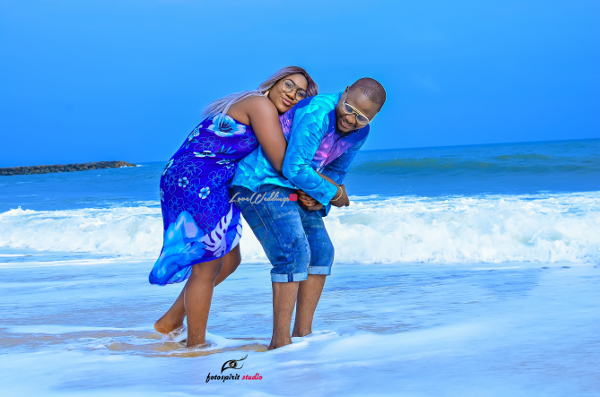 This feature today is an interesting one!! Olatunji took Busola by fire by force; she declined his BBM invitations several times but that didn't faze him. He was determined!!
Since we're in church mood, you might as well help us turn to your neighbour; YES!!! That person sitting next to you on the bus, train, tube, at the office, in the library, etc and tell him/her 'If you're lucky enough to find THE ONE, Press On. Don't Give Up'. Oya, tell them to visit LoveweddingsNG.com. 🙂
Back to Busola & Olatunji!! The couple shared their love story and pictures from their pre-wedding shoot with Fotospirit Studio with us.
Enjoy!!
How we met (Her Version)
2010-2011 – I was rounding up my finals in school and planning to go to serve [NYSC]. I saw this strange friend request on my BBM list with the name GEN OLUWASINZU. I thought; what a name; in my head I was thinking 'this person must be high on something' so I declined the BBM invite. Two weeks later, I got the same request, I declined for the second time. It went on until I graduated.

Six months later, I was already serving and I received a BBM invite from GEN OLUWASINZU again; this time I accepted waiting for him to say Hi or something. I waited for three days; nothing came in, so i deleted him.

Months passed, the request came in as usual; this time I was pissed and ready to insult him. I accepted and sent him a very long message asking different questions; "Who is this? What do you want? How did you get my contact details?" and so on.The only thing I got back was a smiley emoji. I thought 'cool' and I replied. So we were just on each other's BBM list for months; the only thing we said to each other was 'Nice DP' and that was it.

We finally got talking and became very good friends. We had a daily routine – he was the person I'd talk to every now and then and and we saw each other every day. He is a very caring and sweet guy but at the same time, I knew (at the back of my mind) that I couldn't date him because I  saw him as a play boy. He had lots and lots of girls on his case but I wondered how he still managed to see me everyday. I never cared much since we were just friends but I just wanted to have some fun since I wasn't ready for a serious relationship. I was also in a long distance relationship with someone even when I knew I wanted out of the relationship as it was not what I wanted.

To cut the long love story short, this dude asked me out and I was like 'Hell no! I can't deal with you and your plenty girls. I'm too small to start fighting over a guy' and so on. But then, he promised to be a good man to me no matter what. I went home to think about it and I concluded that i wanted to take the risk because I actually liked him. So, we started dating in the year 2013; everything was going on fine until I had to travel abroad to further my education, I thought that was the end of the whole thing not knowing that it was the beginning.

2014 and 2015 were tasking and tempting but great years for both of us. We can't say everything went smoothly but we had each other's back and we always found ourselves and worked things out because we realise we are meant for each other.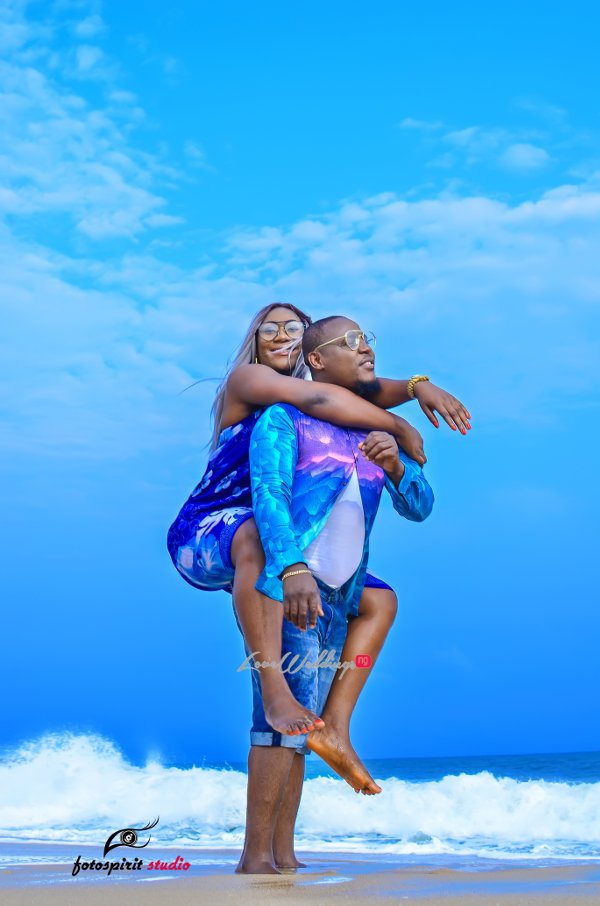 How we met (His Version)
God bless my sister for me. I was just scrolling through my younger sister phone and this DP [Display Picture] caught my eyes and the next thing I did was to memorize the BBM Pin on my head. All I knew in my head was "I want this girl and I will get her no matter what." Let me say I stole the BBM Pin because if I had asked my sister, she would have never given it to me. I sent her a request, she declined, I re-sent it again and she declined. I was just like na me go still get you at last!!

I noticed she was stubborn so I was not really keen …I gave her some space; a few months and then, I sent in the request again until she finally accepted. 🙂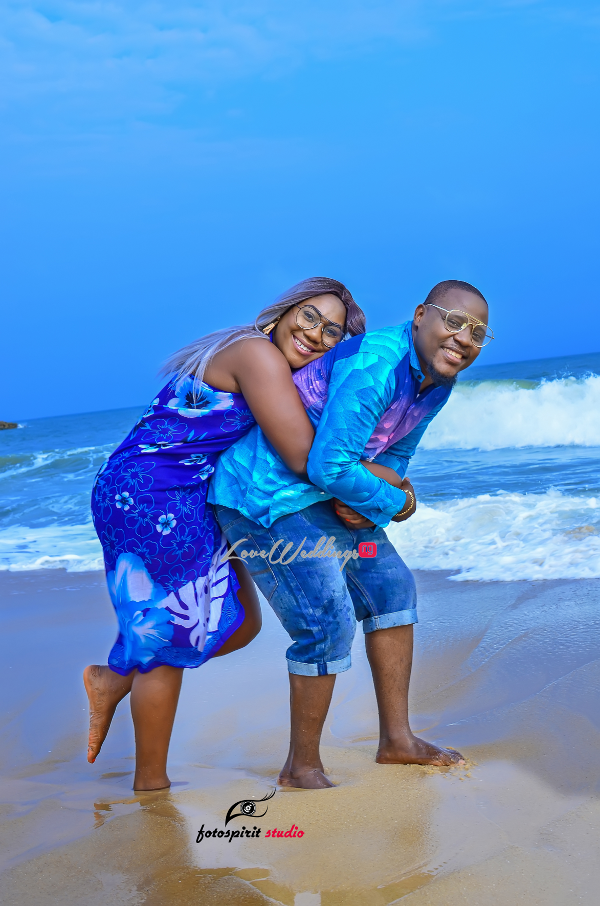 The Proposal
In 2015, I had an elaborate plan about how i was going to propose to her, but I couldn't wait. I ended up blurting it out one night after dinner. I called my few friends and her brother to come over and I must say she wasn't expecting it.

– Olatunji

Here we are in 2016 – about to get married and I can't just wait to be his MRS ROBERTS. Sometimes, we fight like the gods. But minutes later its forgotten. Olatunji and I are equal in every way. And we have a palpable connection. To this day, I wonder, what if I had been careful and turned down his proposal? Its a dreadful thought

– Busola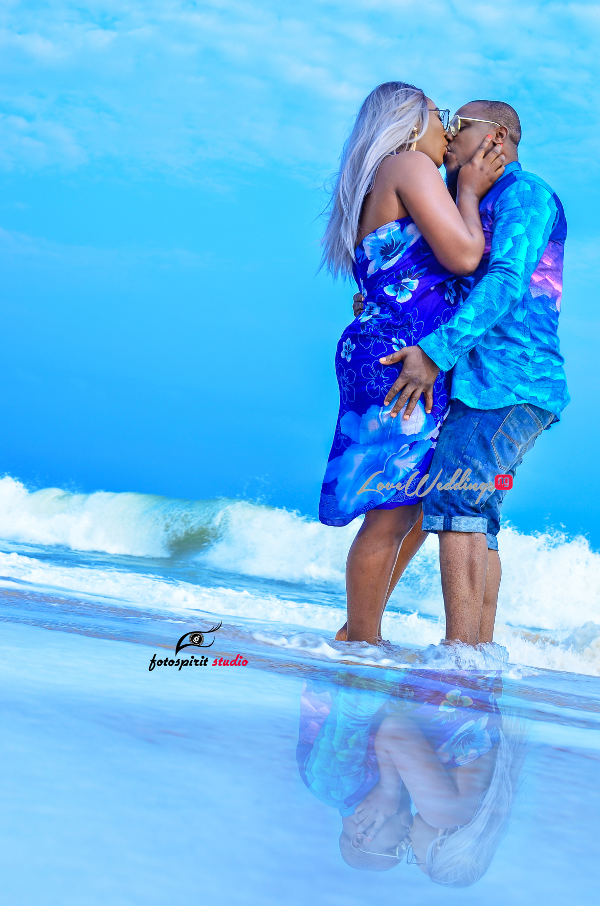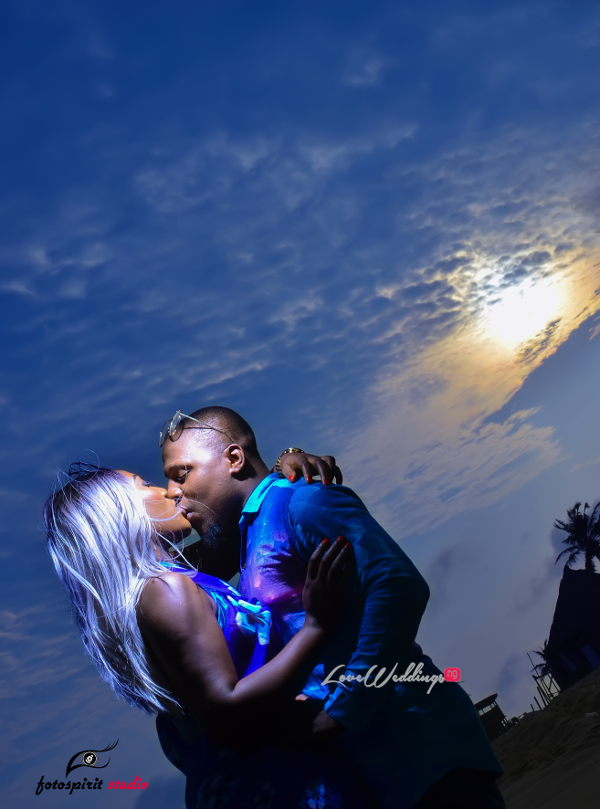 Vendors