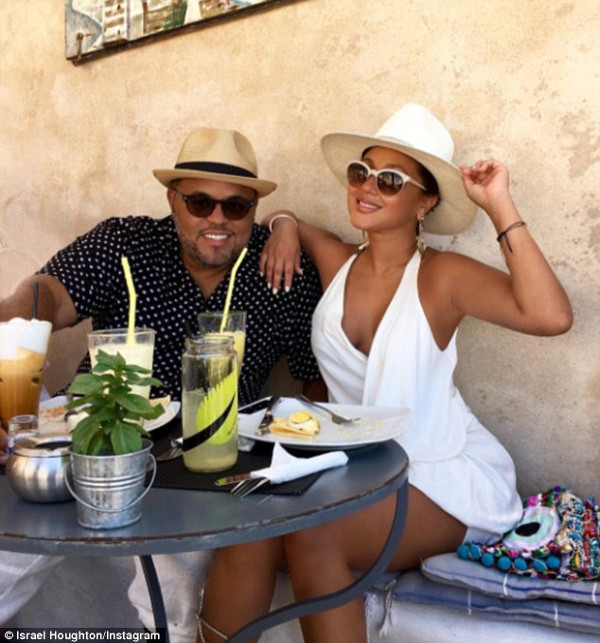 Israel Houghton surprised his 32-year-old girlfriend Adrienne Bailon when they arrived in Paris on Friday with a marriage proposal. She said Yes and quickly took to Instagram to share the news with a video showing her massive diamond ring alongside the glittering Eiffel Tower with the caption 'You. Me. Oui.'
Israel posted a still from the video with a very lengthy caption. See below
Israel secretly flew Adrienne's parents – Freddie and Nilda, who are celebrating 20 years of marriage into Paris. Overwhelmed, the talk show host said on Instagram: 'The love of my life gave me the sweetest surprise EVER yesterday morning when we landed in Paris… MY PARENTS!!! It's there [sic] wedding anniversary so, he flew them here to celebrate! Ahhh still in SHOCK… My heart is so full it could BURST!'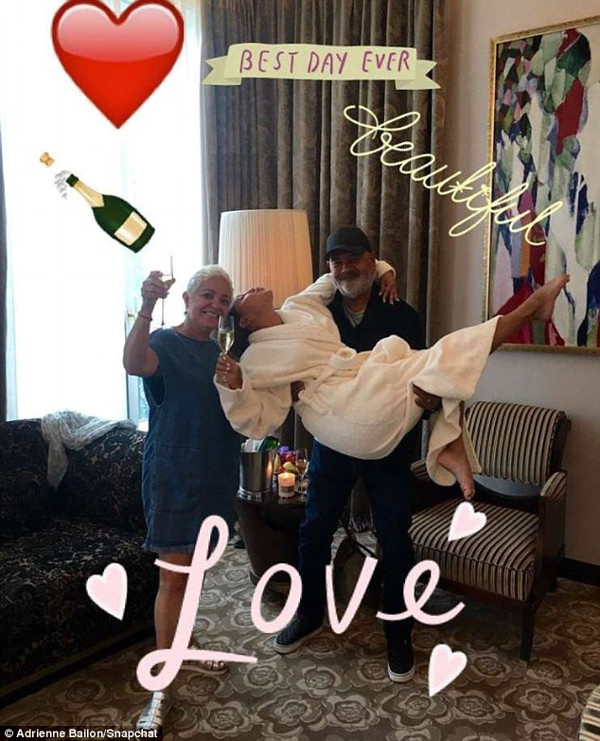 The couple had just completed a luxurious vacation in the Greek Islands after going public in March; a month after Israel announced that he and Meleasa were divorcing after 20 years of marriage, blaming himself saying 'several years ago [he] failed and sinned' in his marriage.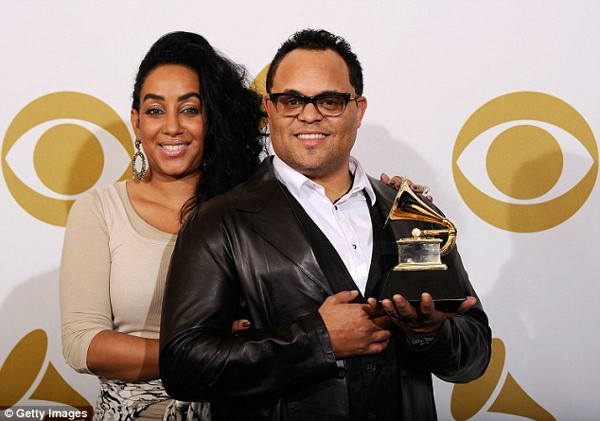 This is Adrienne's second engagement; she also recently become single after calling off her engagement to Roc Nation executive Lenny Santiago in September after six years together.
Congrats to the future Mr & Mrs Houghton!!
Credit: Daily Mail