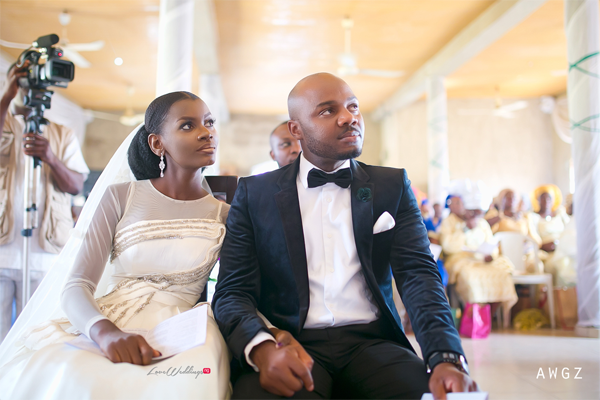 Ibidola and Yimi Sogbesan got married in January 2018; their wedding was planned by #LWNGVendor and Nigerian wedding planner, Tessallure Events. The couple got engaged on the 22nd of September, 2016 and got legally married in January 2017 but decided to do it the African way this month.
See what we loved about #NYUnion below;
Enjoy!
Their Story is proof that long distance relationships can work. They met in 2008 at his sister's wedding and dated long distance until she graduated. Read their story below;
I saw a guy in a nice black jacket and thought he was really cute, so I smiled at him and walked to my seat. He came up to me a few minutes later to ask me to join his table and it all began from there. We became really close friends and started dating in 2009 (long distance). After I graduated, (I kind of knew he was waiting on that), I moved to the UK to be with him.

In September 2016 , my birthday month when I turned 25; we had a romantic dinner with his family "my family" and I noticed every one whispering but Yimmy didn't propose on that day. He waited 5 more days. We got home, I made dinner and turned on YouTube. After dinner, he served us desserts "red velvet cake and double cream" with a glass of champagne

I was trying to take a picture; he kept walking around the room anxiously and asked me to change my clothes. I didn't listen lool. I kept trying to get a picture, then I turned back randomly and saw him on his knees. In few seconds, I could hear that the music had changed to my favourite "Yuna" by Crush featuring Usher and then he brought out the ring.

"It's time baby, will you marry me", he said and many more things I'll like to keep to myself. Then I started crying ??

So we got engaged on the 22nd of September, 2016 and got legally married in January 2017 and we did it the African way in January 2018.

Long distance relationships do work ?
Their Studio Portrait Shoots: We told you studio pre-wedding shoots are now a thing for Nigerian couples; we didn't make it up. More and more couples are shunning outdoor pre-wedding shoots and just chilling in a lovely studio where they can control all the elements. Ibidola and Yimi joined the studio pre-wedding shoot club and we love their photos by Nigerian wedding photographer, Awgz. They didn't just stop at the pre wedding pictures, they also had studio like portrait shots at their white wedding.
The Bride's stunning outfits: All the way from the pre-wedding shoot to the white wedding and her reception dress, Ibidola came to slay and slay, she did in pieces by Weizdhurm Franklyn. Check on it!
Ibidola's makeup by Sequences with Seyi was the perfect shade of nude
The Groomsmen looked good in their agbada's for the traditional wedding and their suits at the white wedding. We love the colours they chose.
More photos from #NYUnion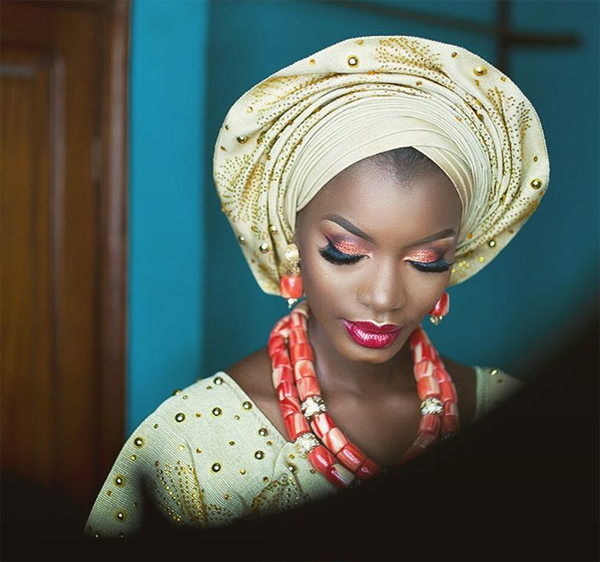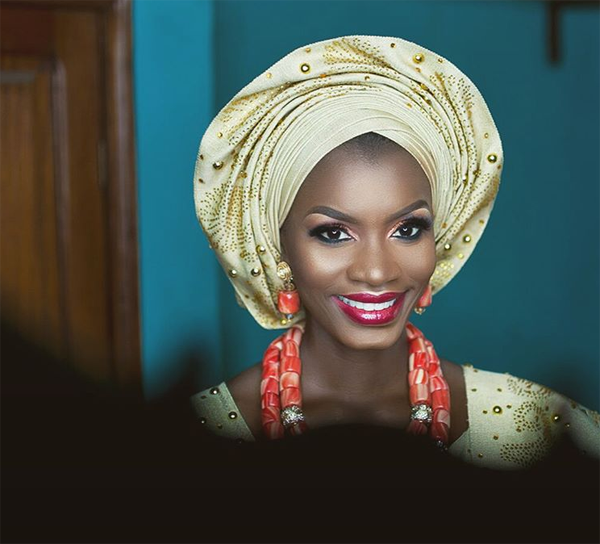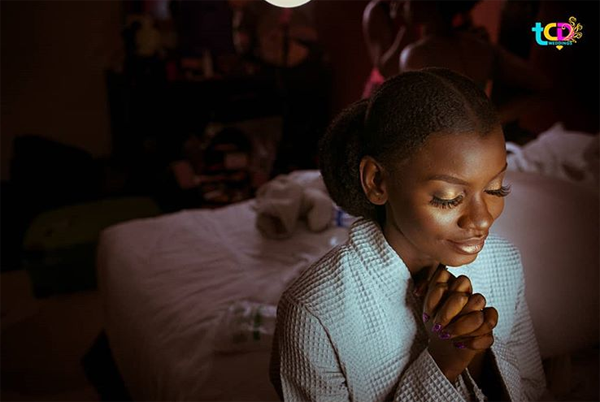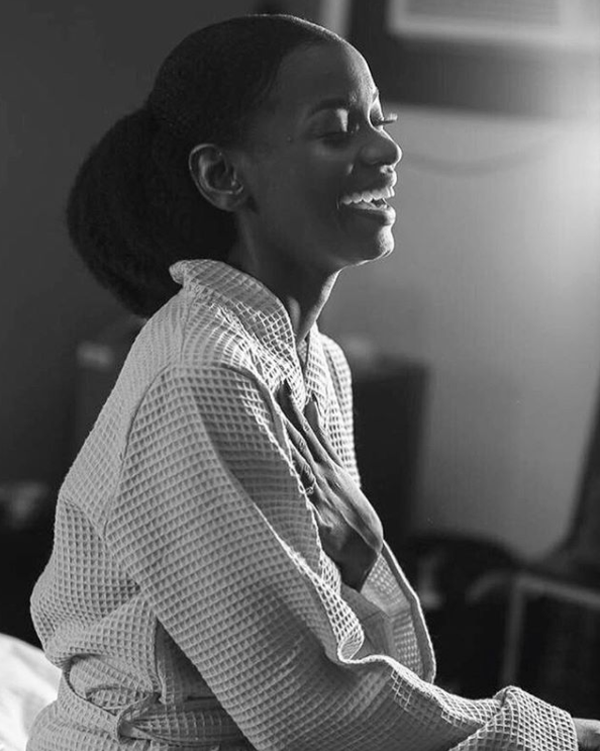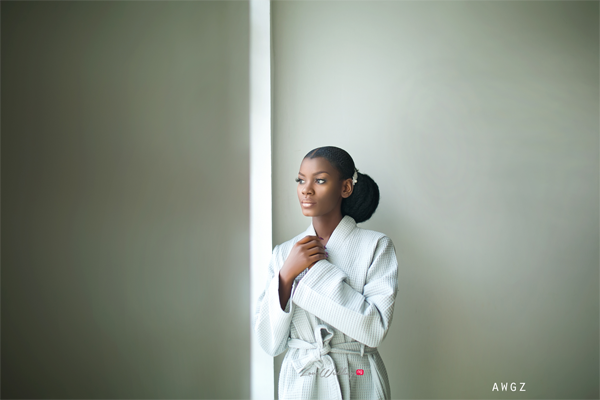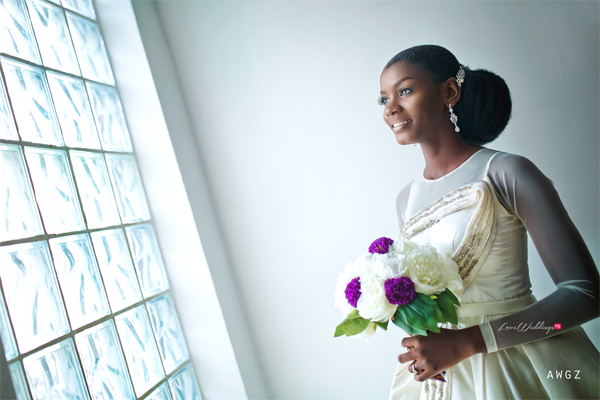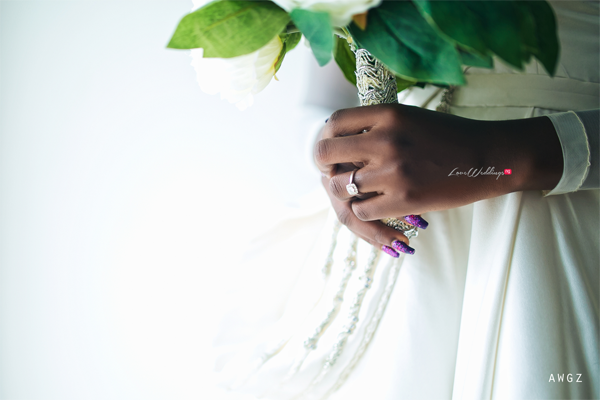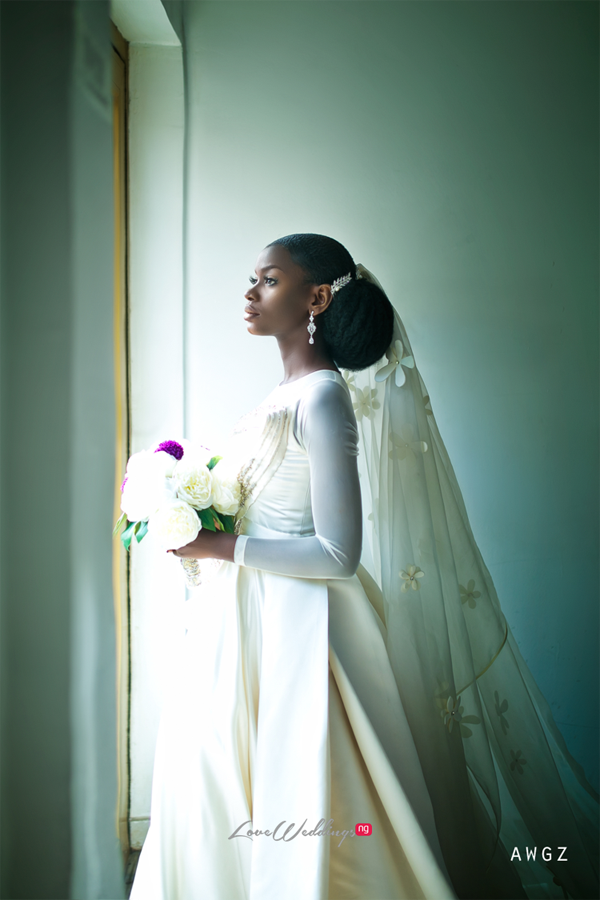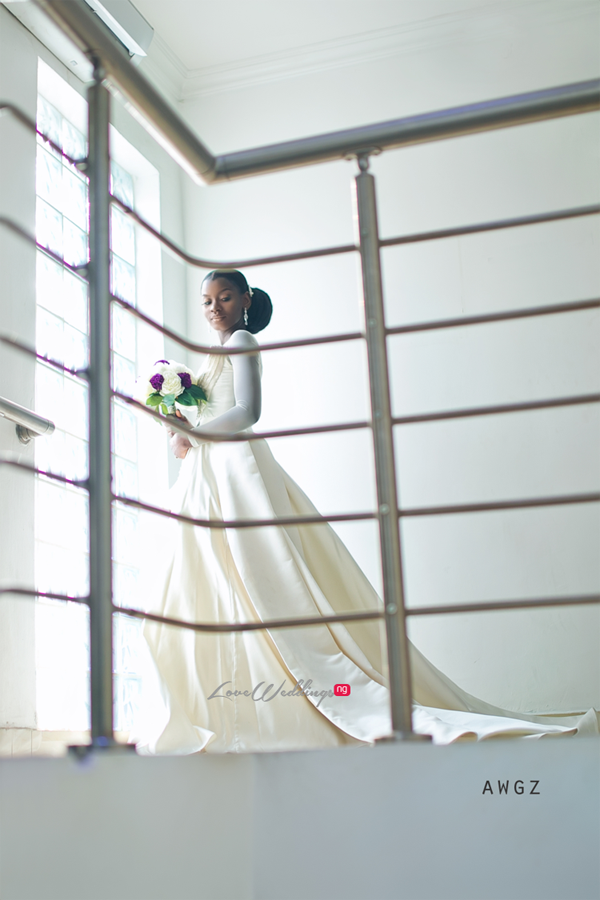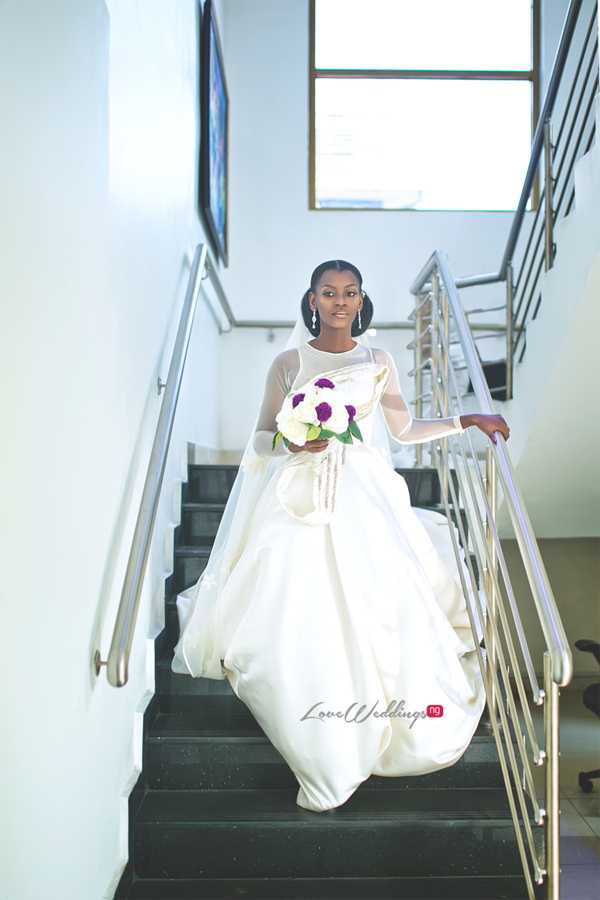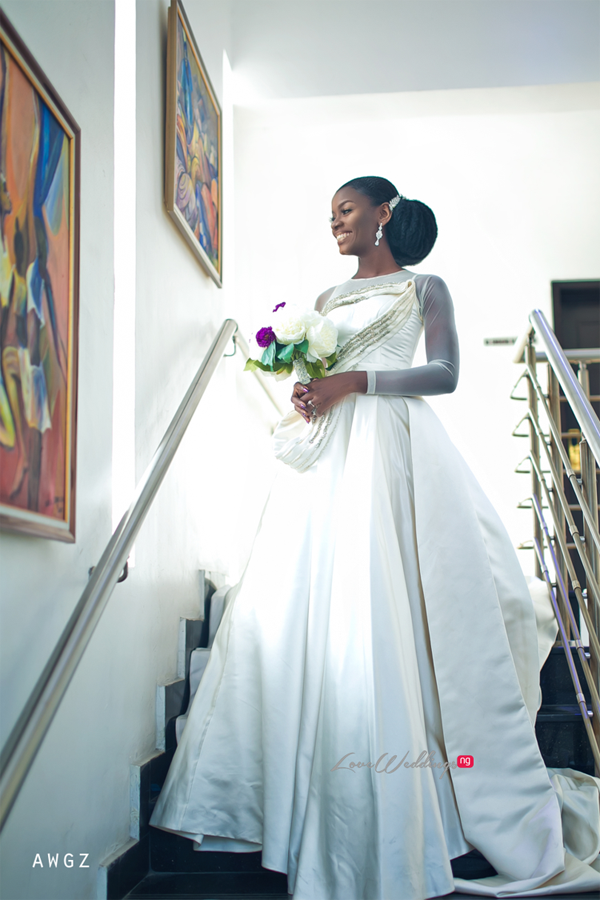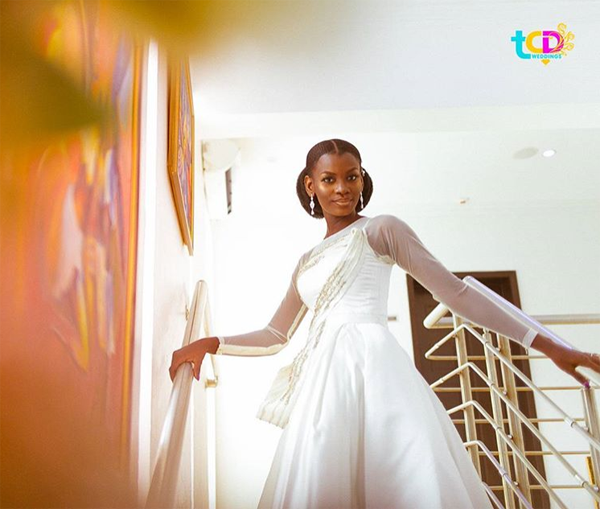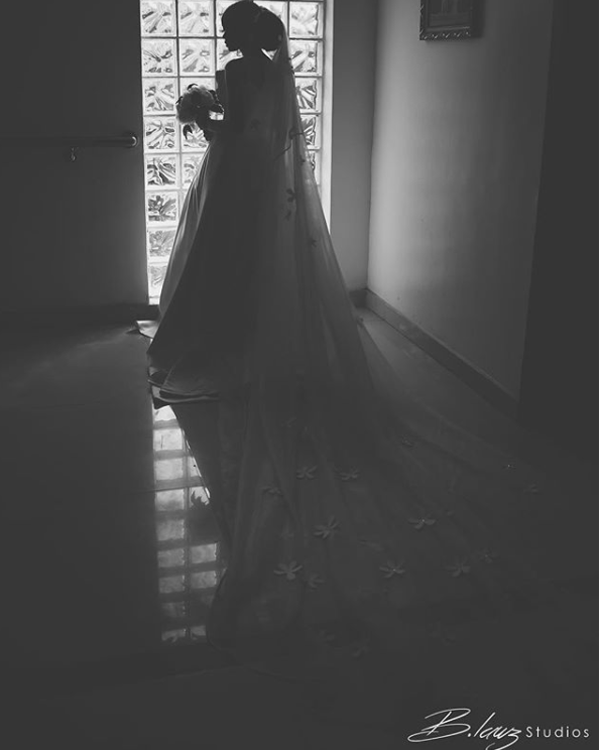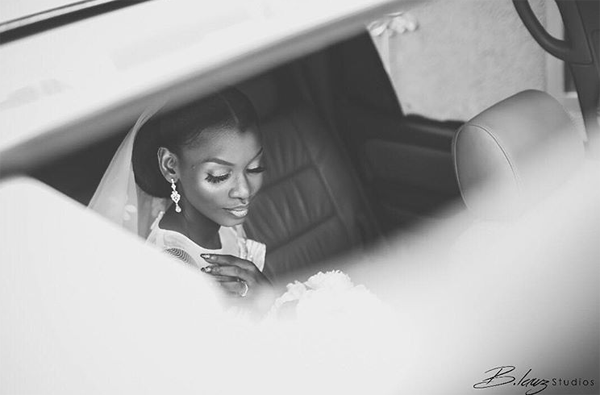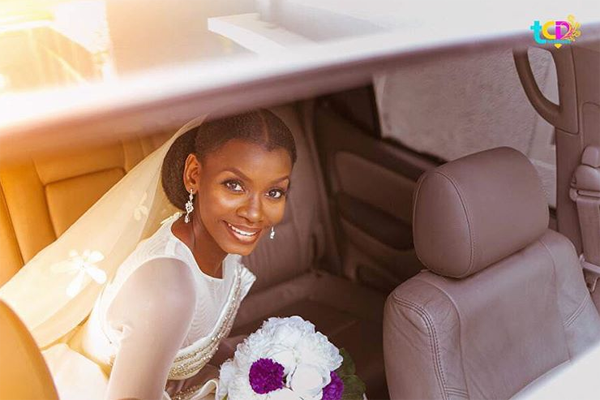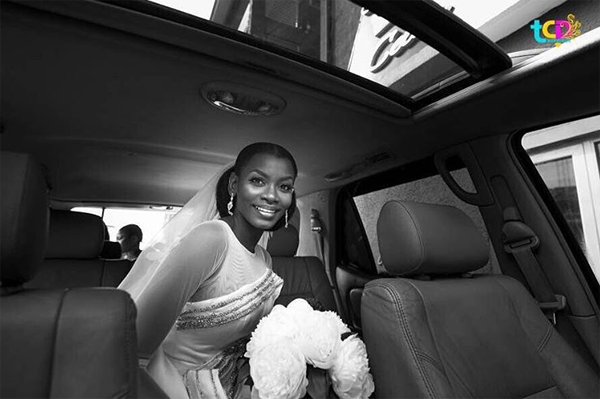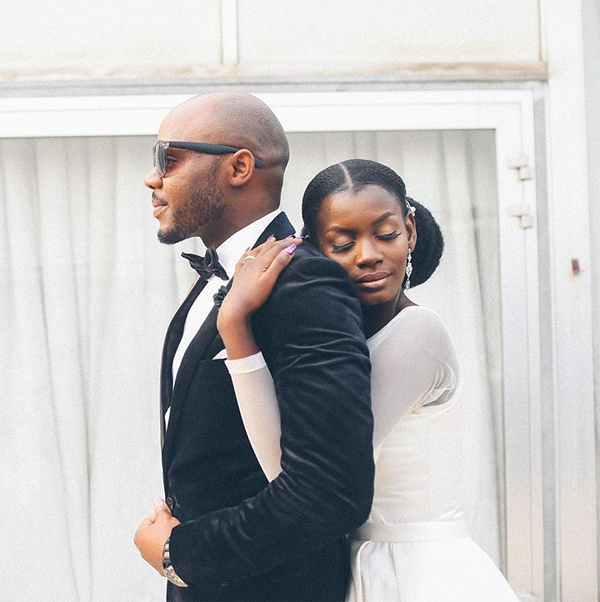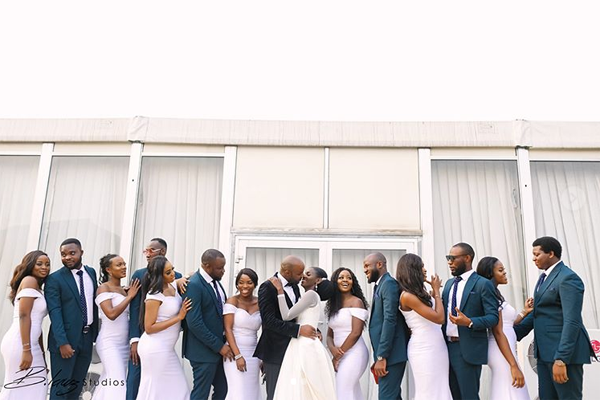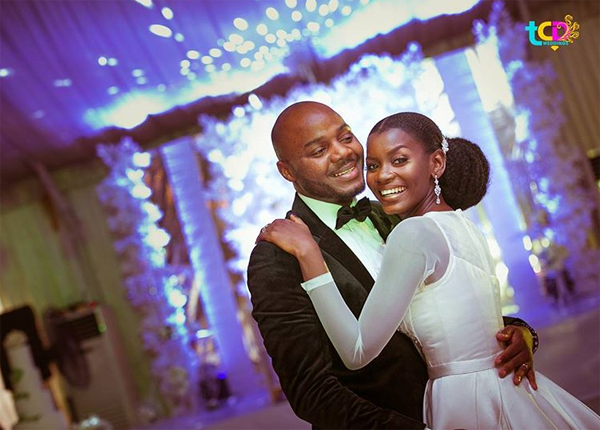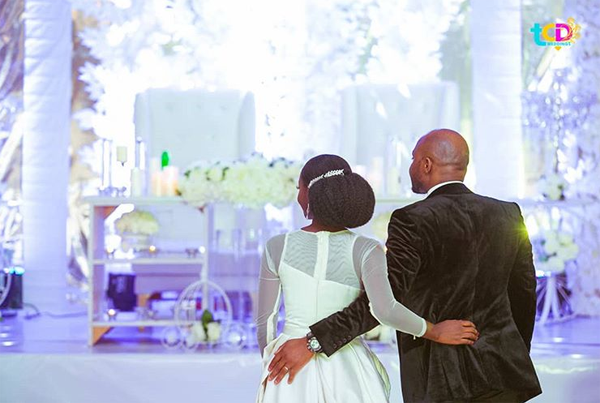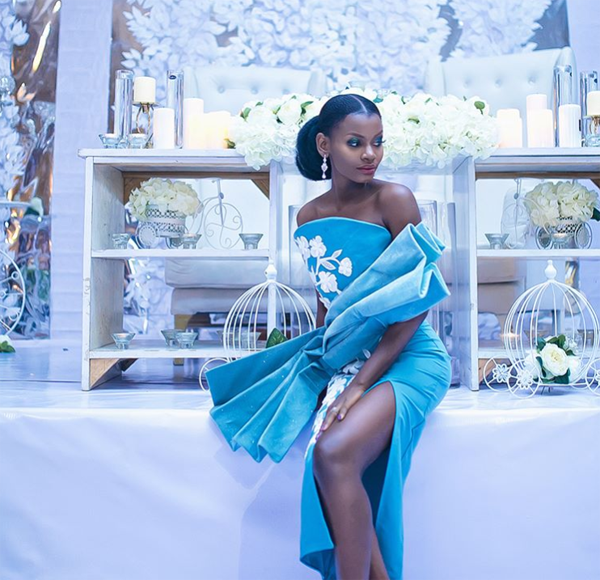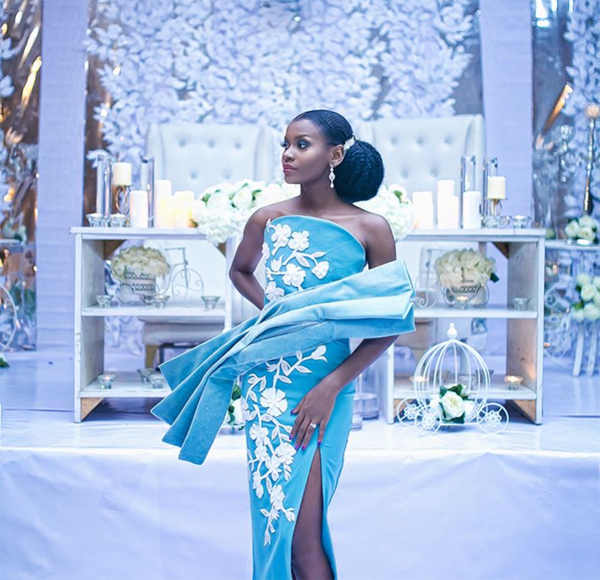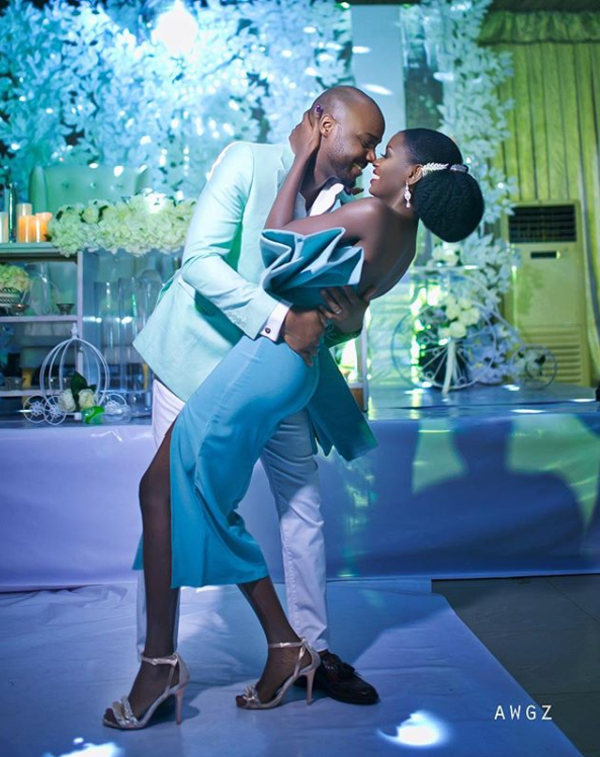 For more weddings we love, click HERE
Vendors
Planner: Tessallure Events
Photography: Awgz | TCD Weddings
Makeup: Sequences with Seyi
Hair: Sedoni Jones
Dress: Weizdhurm Franklyn
Earrings: Liberty in Love Style
Bouquet (white wedding): The bride
Bouquet (Pre-Wedding): Sequences with Seyi's mum
Suit: TI Nathan
Shoes: Overalls Premium Brands
Cake: Cakes by Nova
Decor: R and K Decor
Dance Performance: Korra Obidi
DJ: DJ Babus
MC: Xclusive MI Comedian