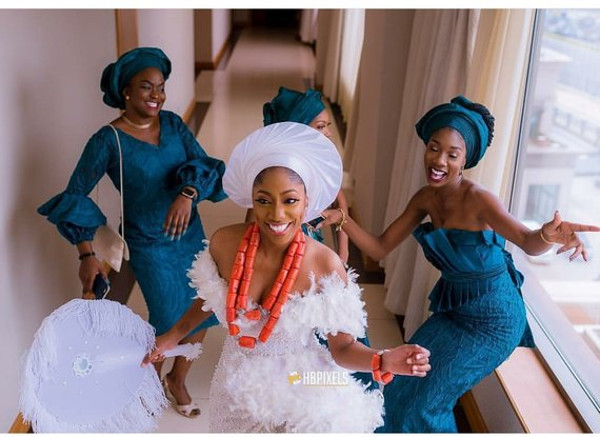 A hand fan, as the name implies is a handheld implement used in inducing air, for the sole purpose of cooling oneself. The conventional hand fans originated from Japan and are usually opened before use and folded, when not in use.
In the Igbo land where I come from, the hand fan is called 'akupe' (central Igbo language). The most common type of hand fan used in the East is woven/matted in a triangular shape and has a short handle as a support. This is usually made from the native 'ute' material. This does not include the hand fans made from animal skin and the likes, which are commonly used by chiefs.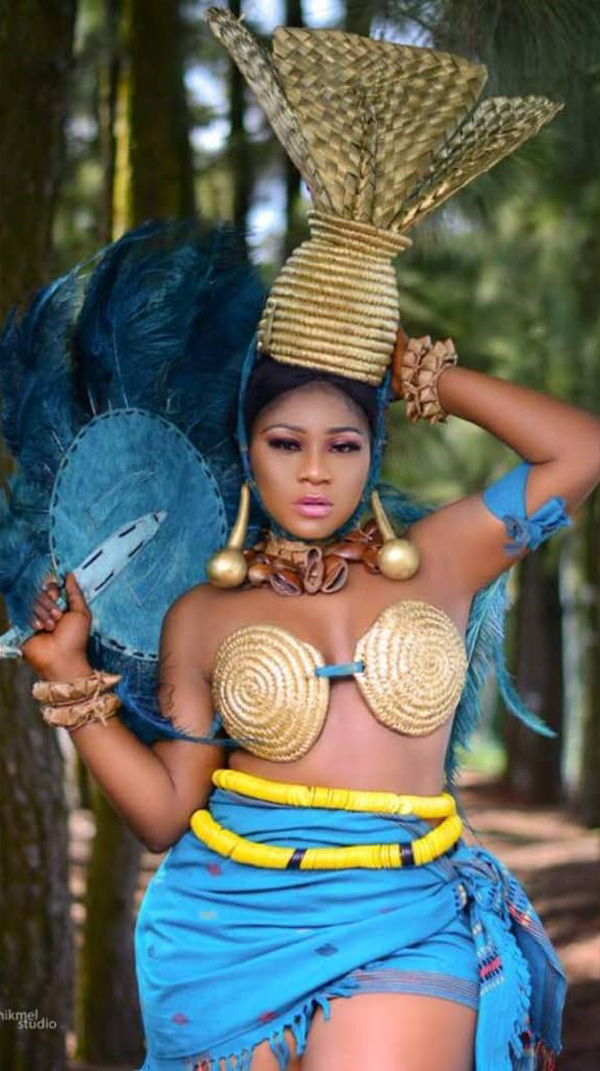 The Hausa's call the hand fan 'maficii'. In the North, hand fans are very colourful ones; often made from raffia and some native materials peculiar to the Northerners.
The Yoruba's call the hand fan 'abebe'. I would suggest that hand fans are used in this part of Nigeria as a part of the traditional wedding ensemble.
Thanks to the ever-evolving fashion world, there's now the rigid hand-held fans, which are usually customized and tastefully embellished. The bridal hand fan, in the past, was very common and almost exclusive to Yoruba brides. However, these days, hand fans are now used by non-Yoruba brides. In fact, the hand fan as an accessory is now an essential part of a fashionable woman's ensemble/wardrobe; in varying colours and patterns.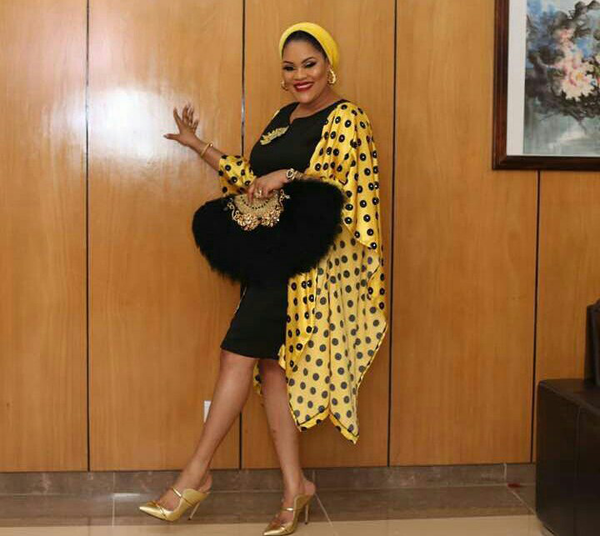 Even bridesmaids (aka the aso-ebi ladies) also rock hand fans at weddings. Party rockers are also not left out on this list. The use of hand fans is no longer restricted to specific occasions such as weddings anymore. African women (especially Nigerian women) rock their customized hand fans for church services, baby dedications, funeral ceremonies, etc.
Next week, I'll explore the different materials, embellishments, patterns and styles of hand fans available at C'amaka Bespoke Pieces.
About C'amaka Bespoke Pieces
C'amaka Bespoke Pieces is a Lagos based company that supplies bespoke bridal bouquets, hand fans, boutonnières, corsages, hair fascinators all handmade from scratch to finish and available to post within and outside Nigeria.
Picture credits: Etsy | Etsy | Dealdey | CorktownSeedco | Novica | BGLH MarketPlace |