Last week, the most expensive wedding we've seen so far held in India when Isha Ambani and Anand Piramal got married. Simi and Adekunle Gold got us talking; two sisters got married on the same day in #LoveontheDouble, Charlyboy and his wife Diane Oputa remarried and so many couples celebrated their anniversaries. Catch up on all the wedding news you missed on LoveWeddingsNG. 
In last week's post, we told you Isha Ambani, the daughter of India's richest man – Mukesh Ambani was getting married. Isha got married to Anand Piramal on Wednesday in Mumbai, India in a star studded wedding, which had guests such as Hillary Clinton, Priyanka Chopra & Nick Jonas in attendance. 
Charlyboy (real name Charles Oputa) and his wife, Diane Oputa got married again on Saturday, the 15th of December. The couple have been together for 40 years. Charlyboy shared photos from their wedding on Instagram thanking his wife for marrying him again.
He shared;
Today I said NO to "see finish" by remarrying my phenomenal, bespoke wife @dianeoputa of 40years. Thank you for marrying me again. And I go do am again and again. Our marriage na for heaven Baba God bake am come let us enjoy am for earth. You toooooo much??
If music nice, you play it twice. 
Signed up for anoder 40yrs today.
My mumu can never do with this my friend.
My new wife the old wife.
Today we renewed our vows,
No one like U, biko take a bow.
Help me thank Lady D for marrying me again. It is not easy.

Thank you for marrying me again. And I go do am again and again.
So sweet! We love their love
Two Nigerian sisters, Banke and Laide had their court wedding on their mum's birthday. The sisters had their court wedding on the 12th of December and their traditional wedding on Saturday, the 15th of December. One of the sisters, Laide (Ara by Laide) is Simi's makeup artist. Check out their wedding hashtag #LoveontheDouble for more.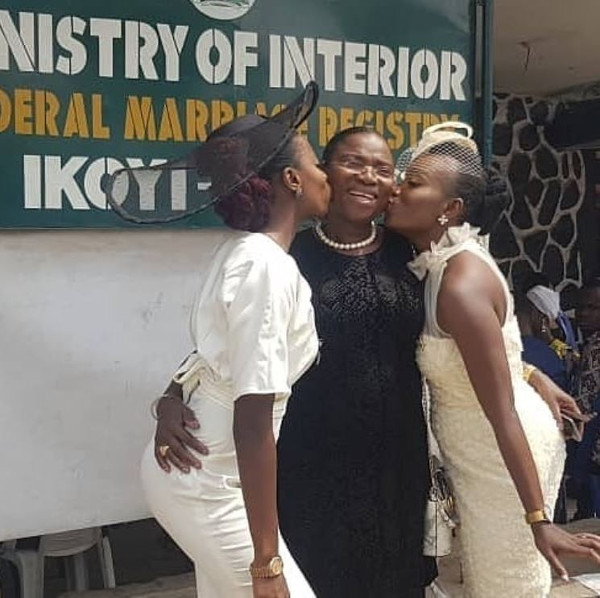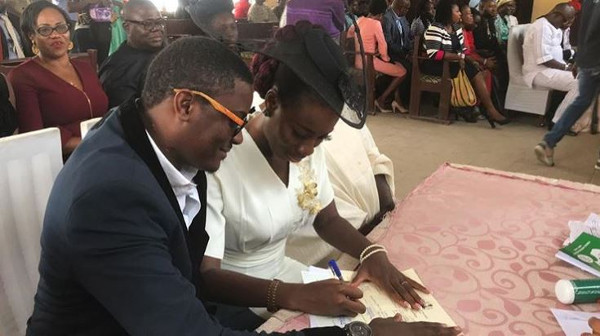 Simi and Adekunle Gold gave all of us a major 'Awwww' moment with  photos of them from Simi's concert in Lagos. The couple have never openly admitted they're in a relationship but have given us lots of reasons to believe they are an item.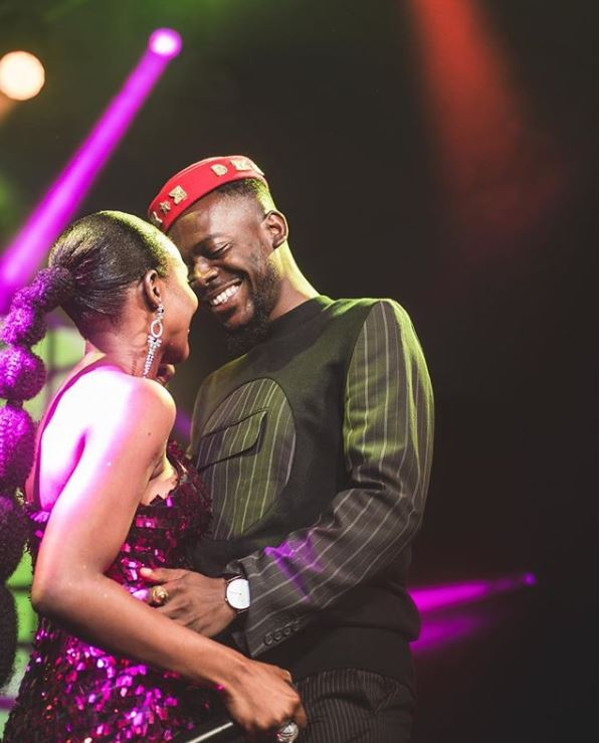 Last week. Simi shared in a caption referring to Adekunle Gold; 'Ur support is immense; ur love is overwhelming in the best way. Thank you Champ @adekunlegold'. Adekunle Gold also shared a lovely message supporting Simi after her show was set back by a late start. Simi also uploaded a picture of them kissing before she deleted it shortly afterwards and replaced it with a picture of them staring at each other on stage.
All we're saying is #SimiGold sounds great.
Hollywood actress, LeToya Lockett and her husband, Tommicus Walker marked their first wedding anniversary last week. We remember their lovely wedding and the vows. LeToya shared a couple of photos with a lovely message to her husband on Instagram on Monday, the 10th of December. She referred to Tommicus as her husband, her heart, her hero and her headache all in one. LeToya also shared a few favourite lessons she learnt in the last year.
Prayer changes things.
We're stronger together.
Have patience (like hella patience ?)
Kindness is golden. Listening is key ( ps: their hearing improves after a home cooked meal & some…well ya know ?)
Love is an action, so show it in EVERYTHING you do.
There's nothing wrong with stretching . Stretching encourages growth.
In a storm, Remind each other that you play for the SAME team & together you can defeat whatever the enemy tries to throw your way.
Fifi and Dilly Umenrioya celebrated their 10th wedding anniversary with a photoshoot with Nigerian photographer, SC George on the 13th of December 2018. The couple have three children together. They look aisle ready and so good together.