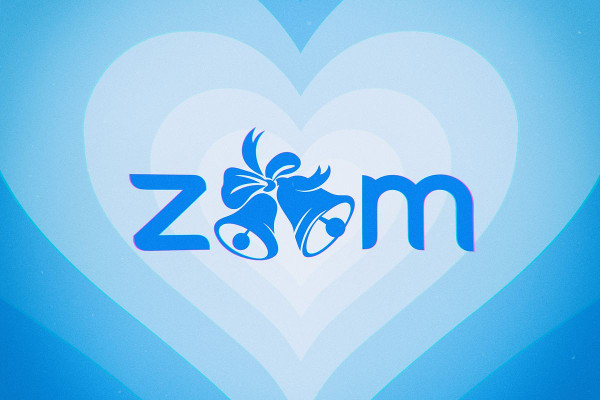 Since the lockdown due to the COVID-19 pandemic, virtual marriage ceremonies popularly called 'Zoom weddings' have become increasingly popular. This option allows couples say 'I Do' with friends and families in virtual attendance. Recently, The Harvesters Church, Lekki announced via Instagram that they had just conducted their first zoom wedding. We've also seen viral news of a number of other couples saying "I Do" virtually across the world.
While online and virtual weddings are a welcome idea especially for couples who have had their wedding plans disrupted, we had a look at what the law says. In Nigeria, according to the Marriage Act (Chapter 218) Laws of the Federation of Nigeria 1990, section 23 which provides clarity around 'where a minister may celebrate marriage' states;
A minister shall not celebrate any marriage except in a building which has been duly licensed by the Minister, or in such place as the license issued under Section 13 of this Act, may direct.
Chapter 33 of the Marriage Act also states;
A marriage shall be null and void if both parties knowingly and willfully acquiesce in its celebration

(a) in any place other than the office of a registrar of marriages or a licensed place of worship (except where authorised by the licence issued under section 13 of this Act).
This seems to imply that the Nigerian law does not recognise virtual/online marriage ceremonies. This feels like a good opportunity to review sections of the marriage act to offer flexibility for couples in times like these, especially as industry professionals have predicted a rise in the demand for Zoom weddings.
Other states have started to make changes to their laws too in response to the increasing demand. In New York, Governor Andrew Cuomo issued an order on the 18th of April, 2020 allowing New Yorkers to obtain marriage licenses remotely from the homes and also allowing clerks to perform marriage ceremonies via video conference.
We really think this trend might be here to stay. As a couple looking to get married in Nigeria, we'll love to read from you; are you considering having a virtual/Zoom wedding and have you tried to organise one. Let us know in the comments section.
Source: www.nigeria-law.org