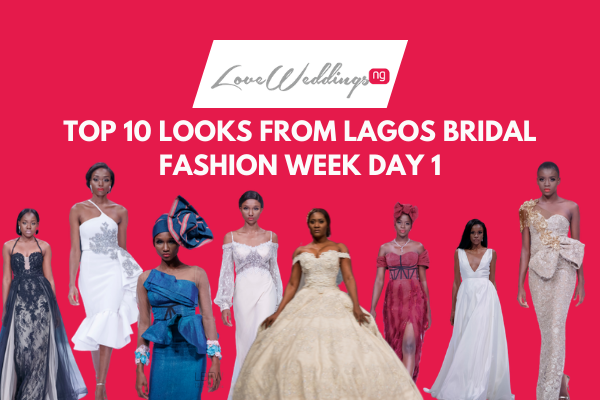 On this day, two years ago, we had a front-row seat at the first-ever Lagos Bridal Fashion Week hosted by Call Her Classic. Day 1 kicked off at the Balmoral Convention Centre, Federal Palace Hotel, Ahmadu Bello Way, Victoria Island, Lagos with Bridals by Ivy and Yemi Shoyemi closed the show. As we patiently wait for Lagos Bridal Fashion Week 2020, watch our recap of the full show below.
Today, we're showcasing our top 10 bridal looks from Day 1 of Lagos Bridal Fashion Week 2018 featuring pieces by Bibi Lawrence, Shadiat Alaso oke, Otumemine, Yemi Shoyemi and more. Check it out!
1. This piece by Bibi Lawrence is chic and would fit right into a bridal collection in 20/21. We think it'll be the perfect dress for the bride to wear to her bridal shower, court/registry or wedding rehearsal dinner.
2. Still on Bibi Lawrence, this reception perfect bridal look graced the red carpet that same weekend at the AMVCA's. Actress, Beverly Osu looked stunning in this look; definitely one of our favourite looks
3. This look by Elizabeth and Lace is pretty, simple with a little bit of an edge. We love the neckline and how comfortable the look is.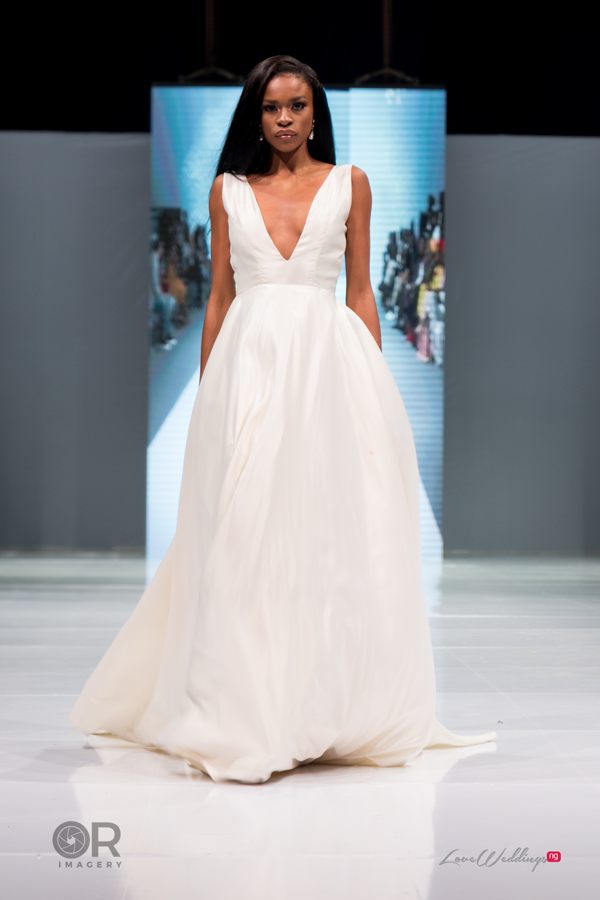 4. Yeah, black we know! But a lot of brides are actually embracing wearing black dresses. Even if this dress by Bridals by Ivy might not be your first choice to wear on your actual wedding day; we think this look would be perfect for your pre-wedding shoot.
5. The fabric and the fit on this bridal gown by Elizabeth & Lace Bridal is so dreamy. We love how snatched it is at the waist and its an option for brides who don't want to wear white.
6. This look by Otumemine takes us to a destination wedding by the beach. Do you agree?
7. Something different for the groom who's not afraid to wear colors. Poosh Bespoke gave us something for grooms, groomsmen, and also wedding guests.
8. This look was our favourite piece from Shadiat Alaso oke. The corset, the high slit, the details – very stylish. Makes us eager to attend our next Nigerian traditional wedding.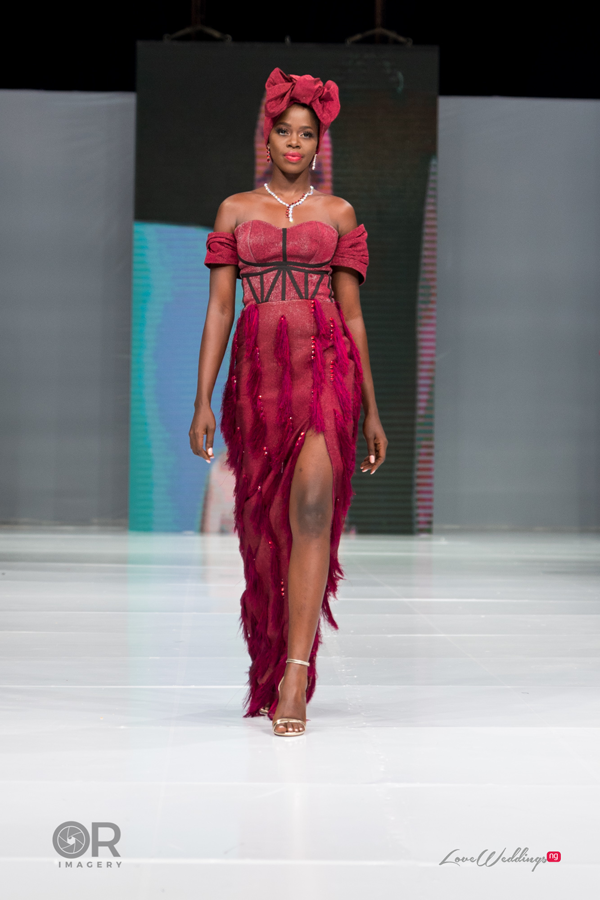 9. Shadiat Alasooke also served us modern plus vintage aso oke in one look. This look gave us really stood out on the runway and we love it.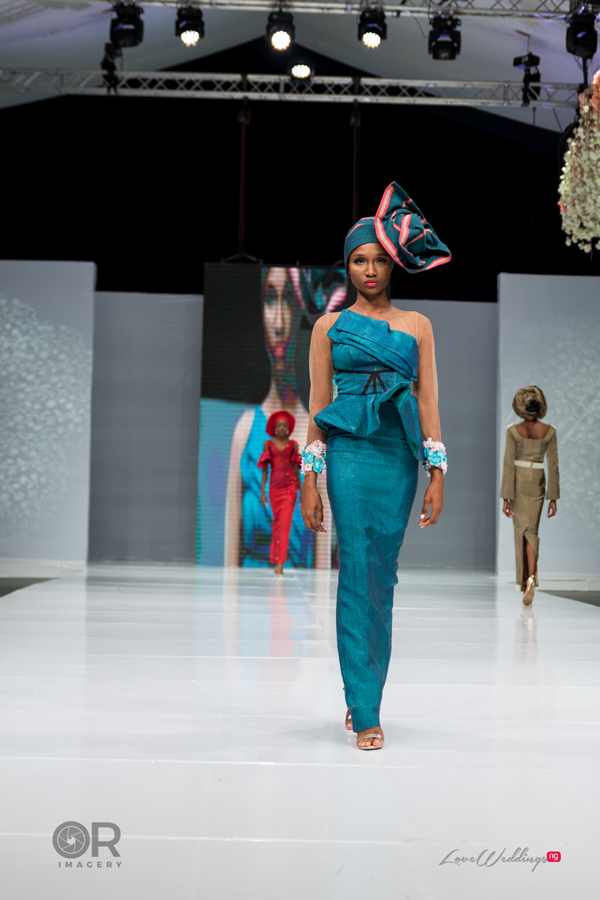 10. This was totally the look of the day. We still remember the moment Toni Tones walked out in this dress by Yemi Shoyemi. The only dress (as much as we remember) that got a round of applause from the audience… A moment we will never forget!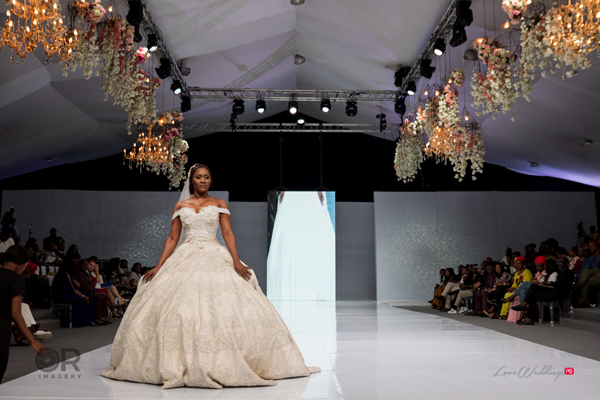 Look out more favourite looks from Lagos Bridal Fashion week here