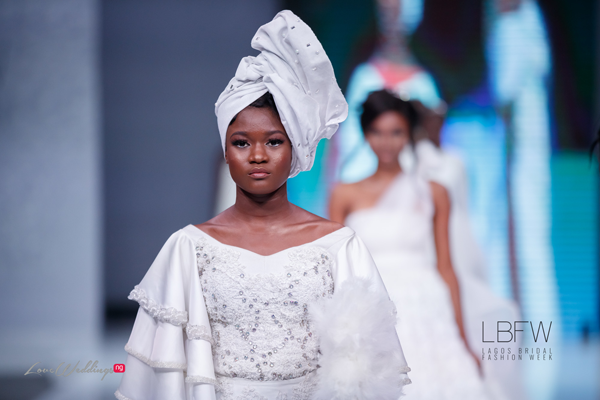 Welcome to Day 2 of our recap of the first-ever Lagos Bridal Fashion Week! Yesterday, we shared our top 10 looks from Day 1; today, we have our top 10 from Day 2 featuring stunning pieces from Alonuko, Yinka Alli, David Tlale, and more. Enjoy!
This lace number from Alonuko is gorgeous!
2. Brides by Nona gave us Disney princess goals with this blush pink dress! The love the ruffle details at the bottom.
3. David Tlale's collection was stunning and this look was one of our favourites; we love the big bow detail at the back.
4. Imad Eduso's collection was one of our favorites overall on Day 2. Most of the looks featured one of our favorite bridal fabrics ever – satin. This jumpsuit gave us modern bridal vibes, which we loved.
5. Another stylist modern bridal look we loved from Imad Eduso's collection
6. This 'His and Hers' look from Kimono Kollection reminded us of one of our favorite wedding trends – The Female Best Man.
7. This trad fusion bridal look by Mazelle definitely got our attention. It'll be great to see a 2020/2021 bride rock this look or something similar to their white wedding.
8. Virgos Lounge stayed true to their signature style and we applaud them for that. We think this look would be a great choice for a bride's pre-wedding shoot, court wedding, or bridal shower. It would also work as a wedding guest look to an all-white themed wedding reception.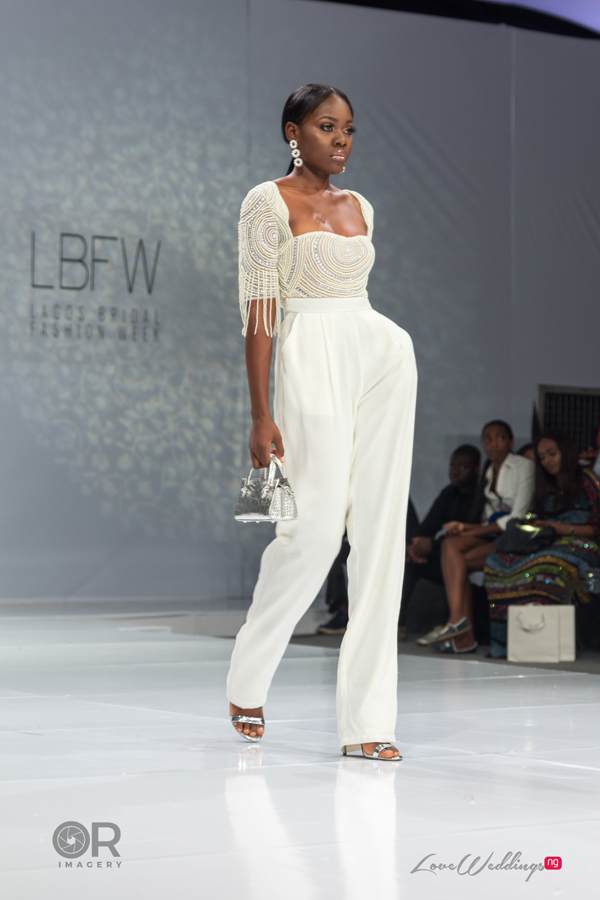 9. Yinka Alli's dresses were simple and all about the fabric.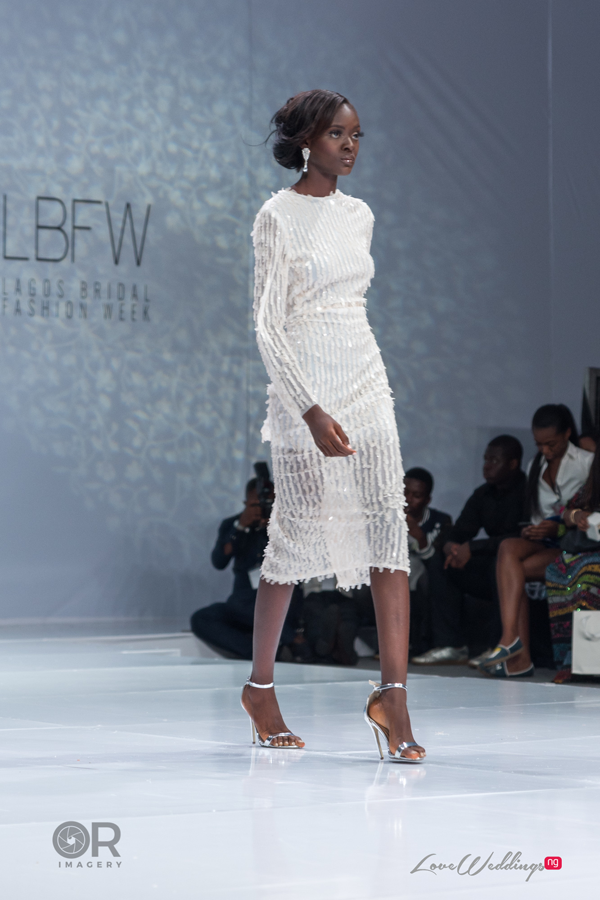 10. Another look we loved from Yinka Alli's collection
Look out more favourite looks from Lagos Bridal Fashion week here