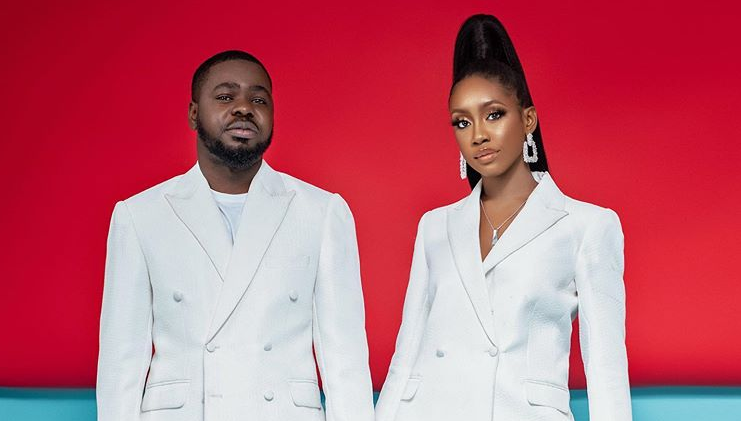 Welcome to the last weekly Nigerian & African wedding news recap for the month of June 2020. Last week, we had exciting lockdown restriction updates from the United Arab Emirates and the United Kingdom; MBGN ECOWAS 2017, Emmanuella Yaboh is getting married, and a number of couples marked double-digit wedding anniversaries. Here's all the wedding news you may have missed last week.
Just Us… No Guests! Would you get married with just you, your partner, and the officiating minister present? Well, a beautiful couple did last week. While a lot of countries are still on lockdown due to the restrictions imposed to curb the spread of COVID-19, we've seen a rise in micro-weddings and postponed wedding ceremonies but having no wedding guests at all will be an interesting trend for Nigerian & African weddings. We'll love to see if this trend, which we've tagged the 'Just Us' trend is here to stay.
The UK relaxes lockdown restrictions for weddings! Good news for couples in the UK as Prime Minister Boris Johnson announced that wedding ceremonies and civil partnerships with a maximum of 30 close friends and family will be allowed to take place from the 4th of July, 2020. He said this during his speech when he addressed the House of Commons about easing the lockdown.
WATCH LIVE: PM @BorisJohnson makes a statement in the @HouseOfCommons https://t.co/5VfhJqG45M

— UK Prime Minister (@10DowningStreet) June 23, 2020
According to Gov.uk,
Yes, from 4 July, weddings and civil partnerships will be allowed to take place. You should only invite close friends and family, up to a maximum of 30 people. The wedding exception is for wedding ceremonies only. Large wedding receptions or parties should of course not be taking place. Wedding celebrations can only happen when people follow the guidance of six people outdoors, support bubbles, or two households indoors or outdoors. It is critical for these guidelines to be observed to keep you and your family and friends as safe as possible.
Dubai is Open! @visit.dubai shared an update announcing that Dubai will re-open to tourists from the 7th of July. This is great news as Dubai is a top wedding or honeymoon destination for a lot of Nigerian & African couples. The post stated;
"We said it would only take a moment, and the moment is almost here! We'll be welcoming you back to Dubai starting July 7.
– Tourists and visitors allowed to enter, according to Dubai airports' official flight schedules, and subject to airports being operational at their departure destinations.
– Show their PCR test results (valid for 96 hours) upon their arrival to Dubai or carry out a test at Dubai airports.
– 14-day quarantine imposed for all positive COVID-19
Fourth-time lucky? The Prime Minister of Denmark, Mette Frederiksen had to postpone her wedding to Bo Tengberg for the third time due to the EU summit. She shared the news on social media last week saying "I'm so looking forward to marrying this man… but I have to do my job and protect Denmark's interests." We hope their fourth attempt goes according to plan
MBGN ECOWAS 2017, Emmanuella Yaboh is getting married to Michael Akinrinde. The beauty queen shared her love story and pictures from their stunning #Mikella20 prewedding shoot on Instagram. Congrats to the couple!
Babajide Olatilo, the son of media veteran and chairman of BISON – Bisi Olatilo, had his court wedding last week in Ikoyi, Lagos. Congratulations to them!
Double-digit anniversaries! Last week, we saw couples mark their wedding anniversaries – from 11th, 22nd anniversaries to 50th.
Twitter user, Ms. Bello shared photos of her maternal grandparents who were celebrating their 50th wedding anniversary.
Today we celebrate the golden jubilee of my maternal grandparents; 50 years of togetherness. We are blessed to have you in our lives, the epitome of love, happiness and blessings. May Allah SWT continue to shower you with long life, health and prosperity today and always. pic.twitter.com/IEHOJd7qoH

— Ms Bello (@svnbel) June 25, 2020
Nigerian musicians, Tunde and Wunmi Obe (popularly known as T.W.O) celebrated their 22nd wedding anniversary. Wunmi shared on Instagram; "22 years..wow! In light of everything going on at the moment.. just grateful to be alive to see and share it together❤ #Anniversary #TWO"
Weight loss expert and founder of AskDamz, Adedamola Ladejobi, and her husband, Adebisi Ladejobi celebrated their 11th wedding anniversary. Damola shared; "11 YEARS OF BEING MARRIED TO MY BESTFRIEND, I CALL HIM "DEBS, MY OWN BOI"