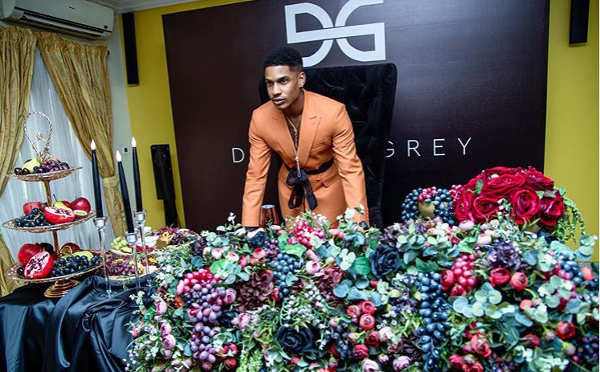 Nigerian actor and fashion consultant, Denola Grey celebrated his 30th birthday party on the 30th of August, 2020 in style with a royal banquet theme. The surprise birthday party theme was conceptualized by the visual creator and director of Deola Sagoe, Teni Sagoe and Lagos based event design company, Yvent Kouture brought the vision to life.
The party was nothing short of extravagant in line with the theme; colorful table floral runners, candles, luxurious black and gold tableware, and scrumptious meals (main courses and desserts). Here's the decor brief
A Spoils of War Dinner spread in true Henry VIII style, a banquet fit for a king. If you've ever wondered how to dine like royalty, this is certainly how. Our Autumnal-toned foliage against an unlikely black canvas made for quite the striking contrast. We kept things classic with some red roses but made sure to add a few copper accents for the shock value; with fruit infusions for a splash of decadence. This table arrangement is as beautiful as it is indulgent – with lots of edible decor elements and a plethora of photo opportunities. We had almost as much fun setting it up as the dinner guests and the "King' himself who never left His throne did. He said it felt very much like the perfect recreation of A Midsummer Night's Dream.
We are absolutely in love with everything about this setup and we think it's the perfect theme for an intimate wedding or pre-wedding party. See more pictures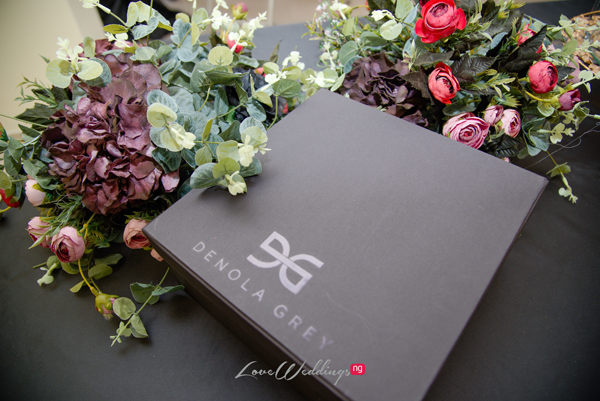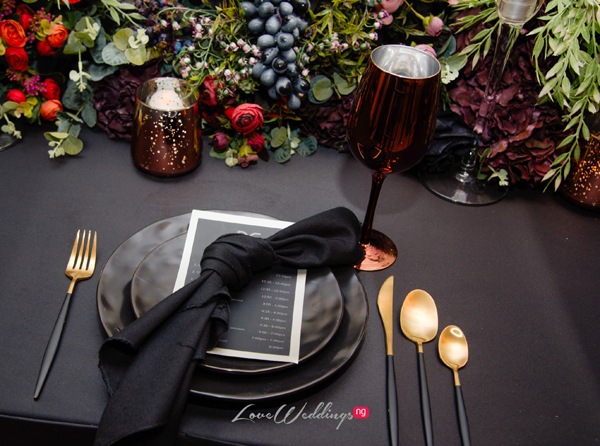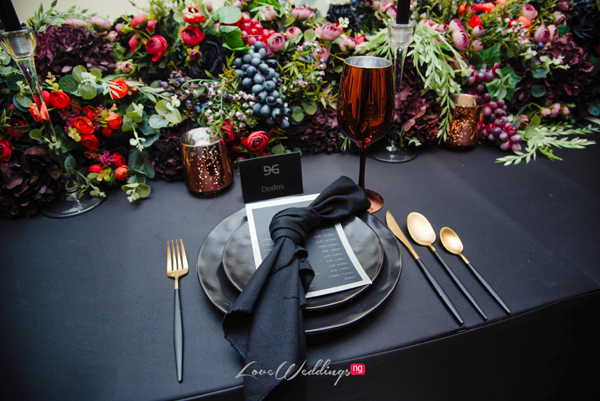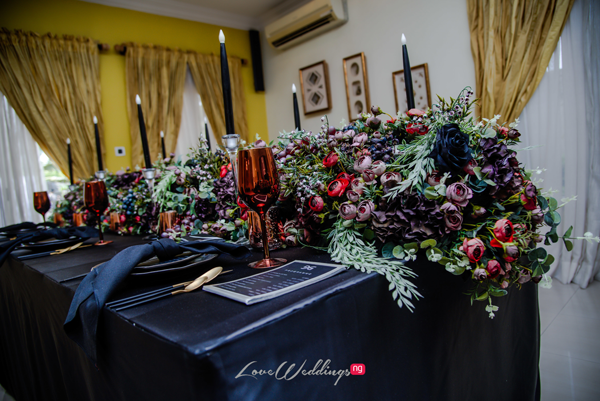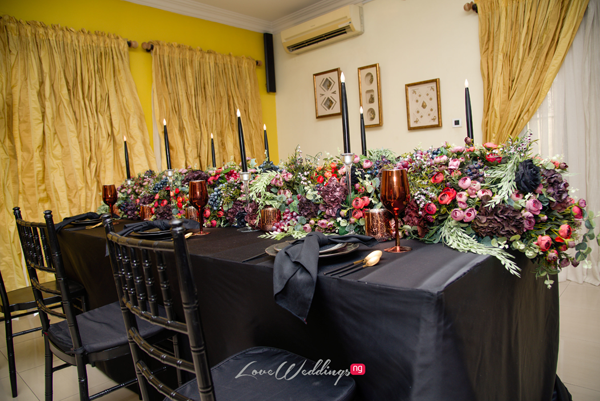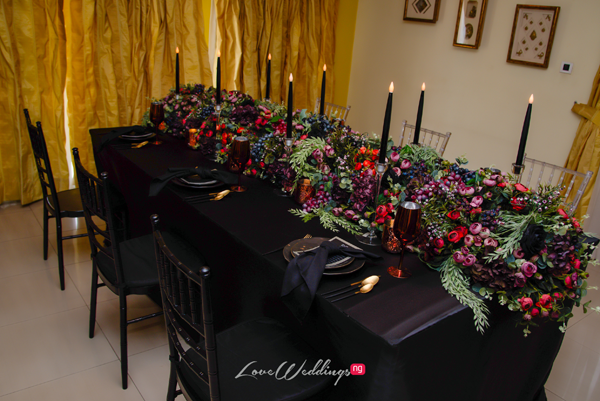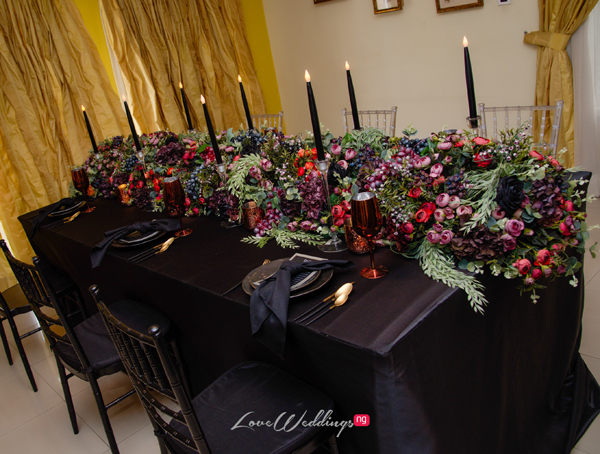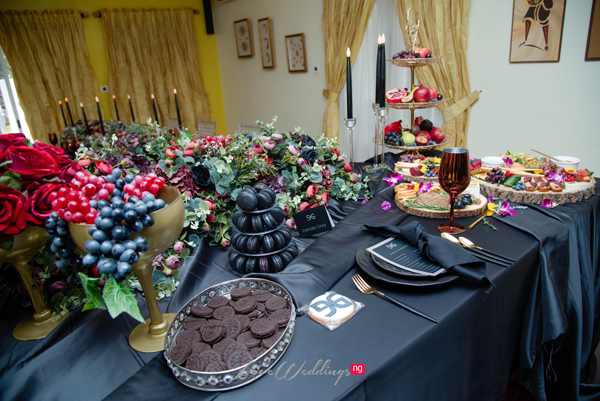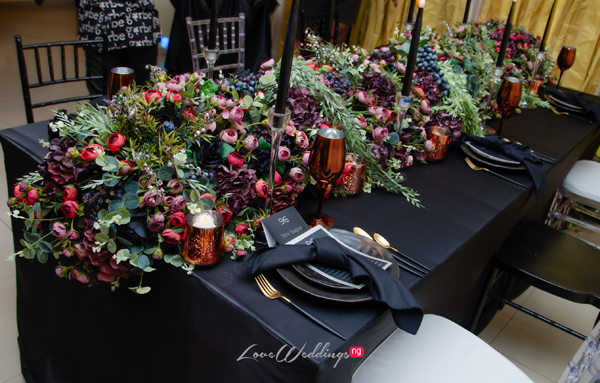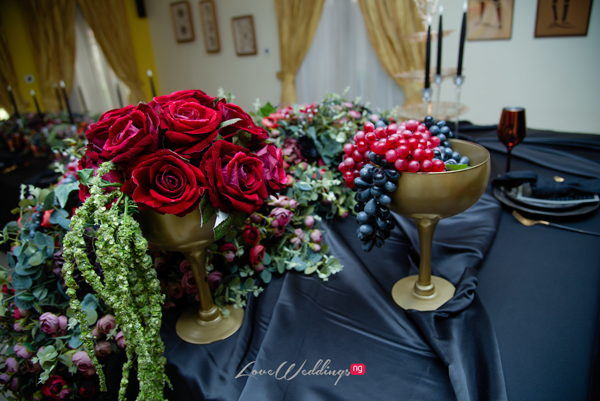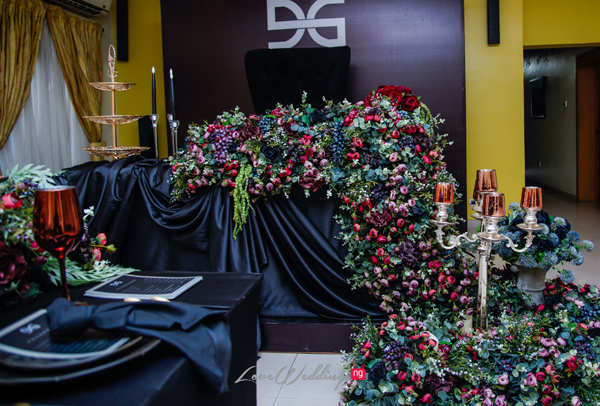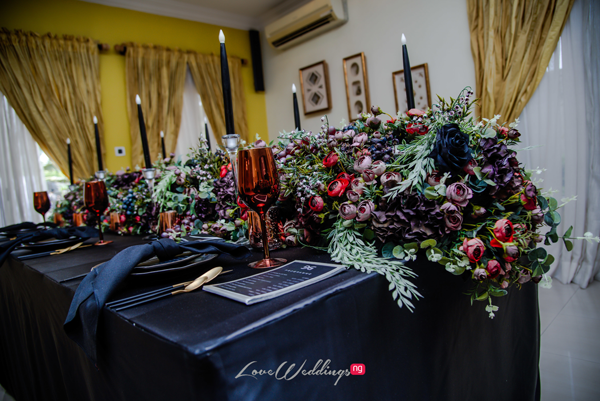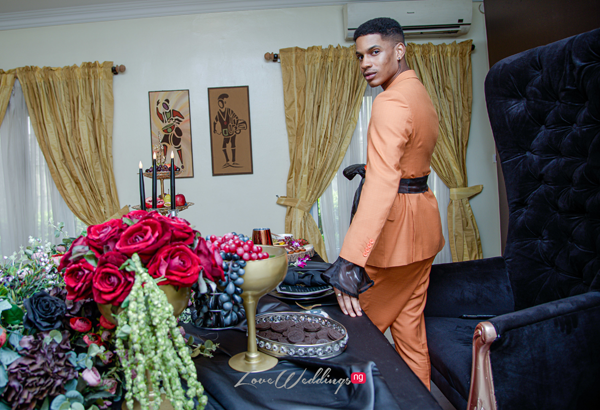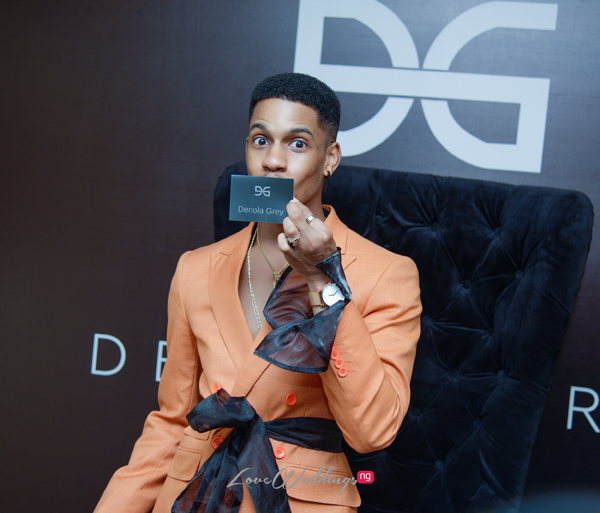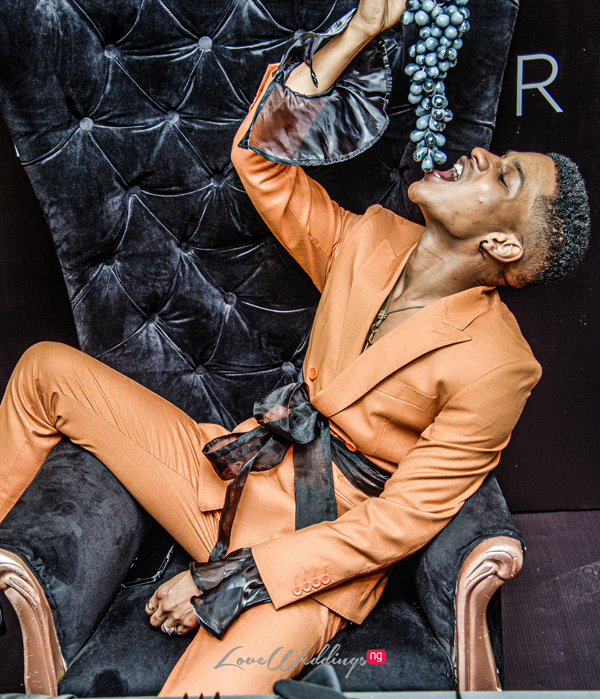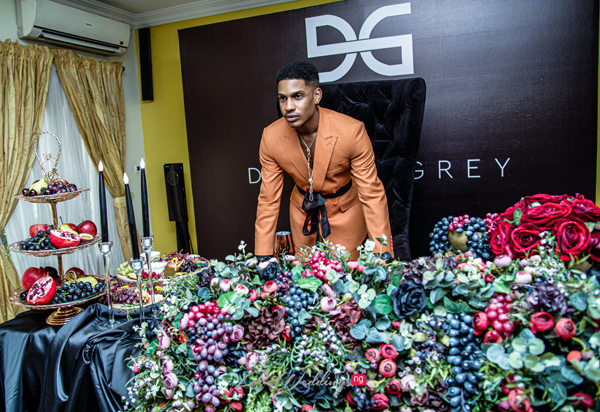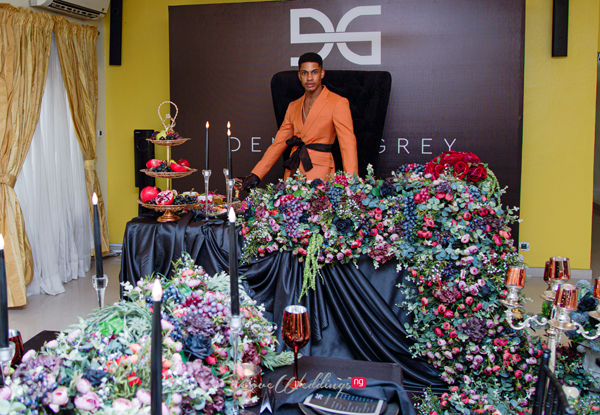 Vendors