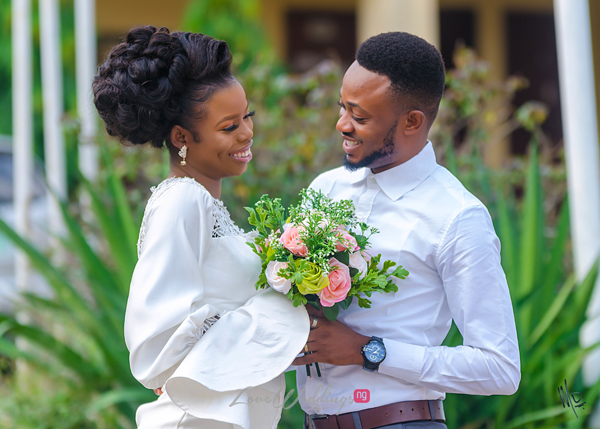 Mariam Adesina and Dolapo Adeosun, the CEO of Emperor Labs got married recently and they shared their love story with us. Dolapo wowed Mariam with amala and ewedu and they became inseparable best friends. He took things a step further by risking it all and proposing to his best friend and now they're married. Read their love story and see photos from their wedding below.
How we met
We met in 2011 (200L first semester), we were in the same biology project group and we clicked in seconds. He bragged about being a very 'bad' cook, so I followed him to his hostel where he wowed me with amala and ewedu, which was really nice. We have been inseparable ever since although we've had fights here and there that caused us to stop talking for a year but we later reconnected.

When he started talking about being us getting serious, I didn't believe it because for over 8 years we had only been best friends without any formal relationship until he made the memorable risky public proposal… So risky because he proposed to me as a best friend, not as a girlfriend… I couldn't say no to him cos obviously; we were best mates for each other.
The Proposal
On the 26th of December, 2019, he invited me to his family's Xmas hang out at Barracuda beach in Lagos. Unknown to me, he had planned with his family to propose to me, we were going to take a group photograph and while I was posing, the crowd moved aside without my knowledge and he was kneeling right behind the crowd and… And I said Yes. It was the best day of our lives.
Our wedding planning experience
#Opedola2020 held on the 12th of December 2020 at the Horizon Suites and Events centre in Oluyole, Ibadan. Their colours of the day were rose gold, blush pink and olive green. The couple shared their wedding planning experience.
It wasn't easy at all, coupled with the fact that the COVID-19 lockdown changed a lot of things for us; no weekend market and we were both in different states (I'm in Lagos, he's in Abuja). So basically I had to shop online a lot; I also used more vendors.

Planning a wedding consumes money but we thank God for his intervention and for help from family and friends. Planning the wedding also helped us discover each other; we found out more about our attitude to some certain kinda expenditures… in some situations, he could be lavish and withdrawn in others and I could be withdrawn and lavish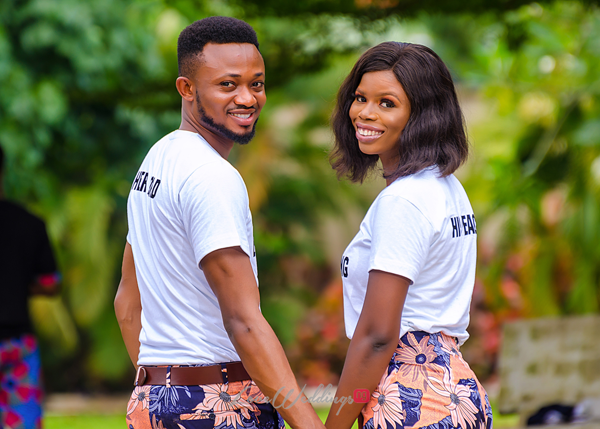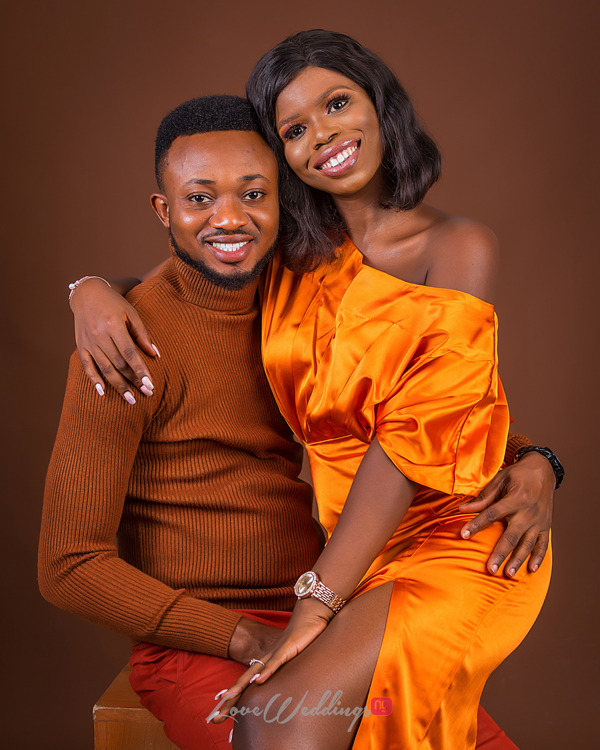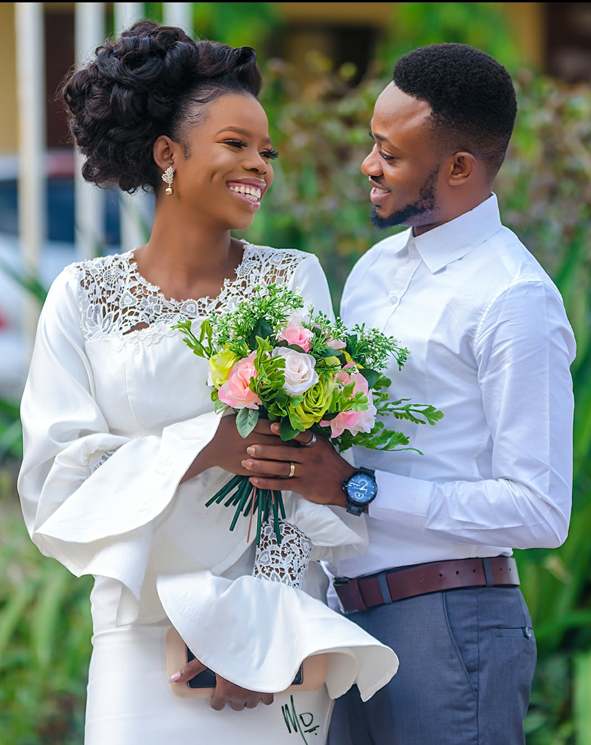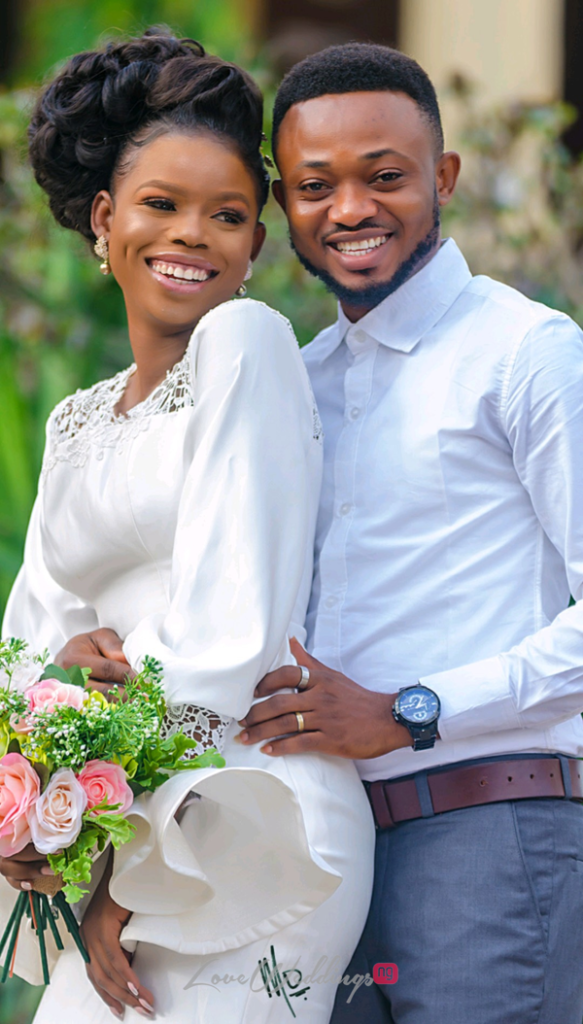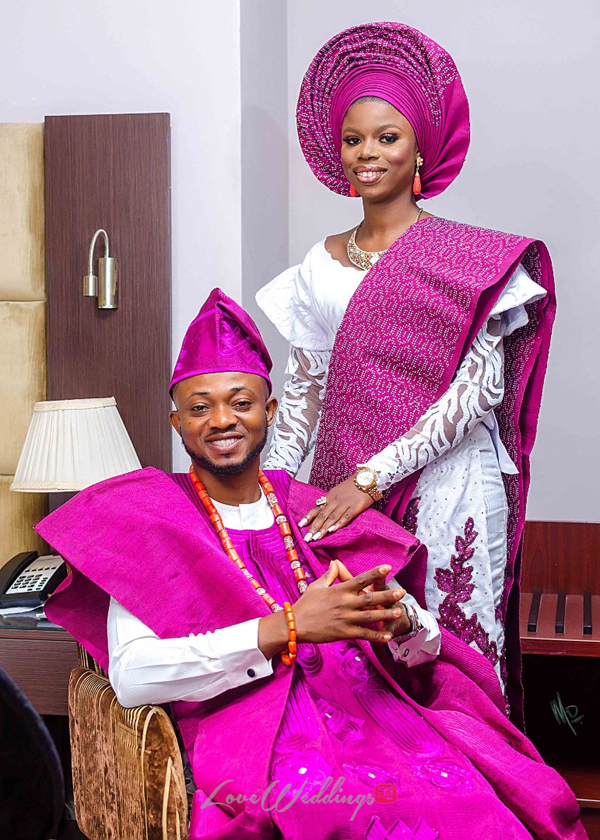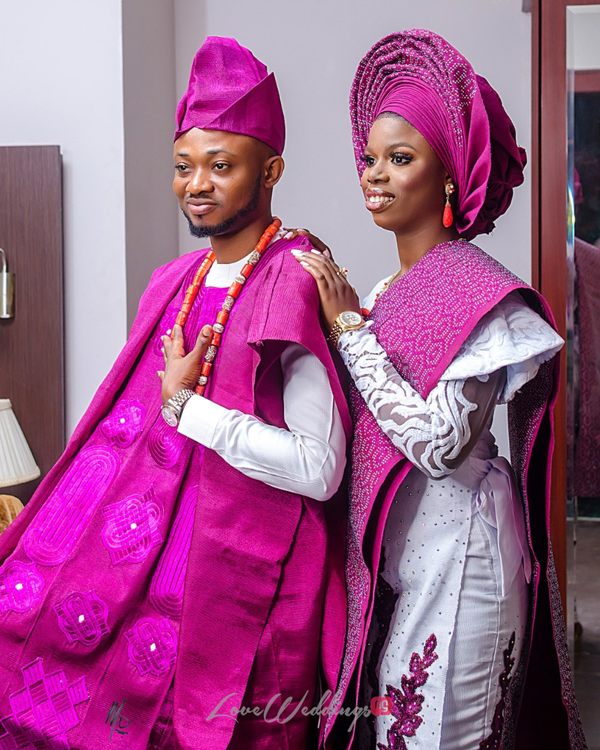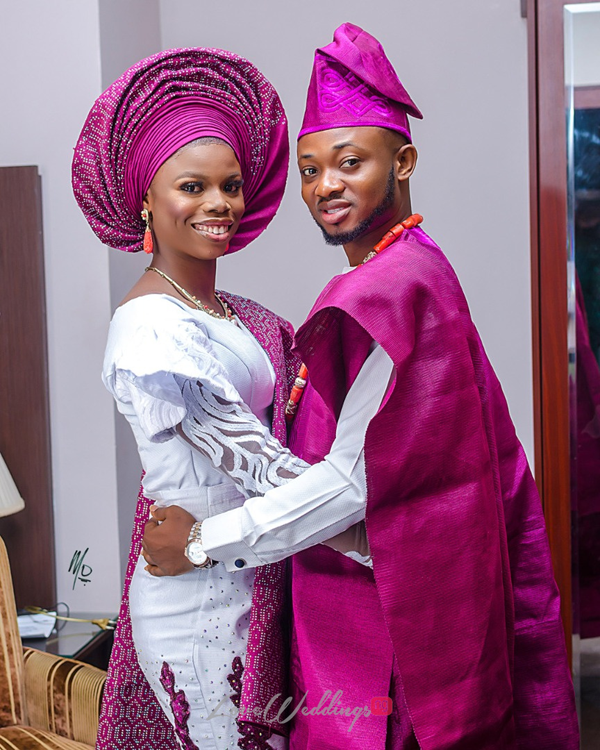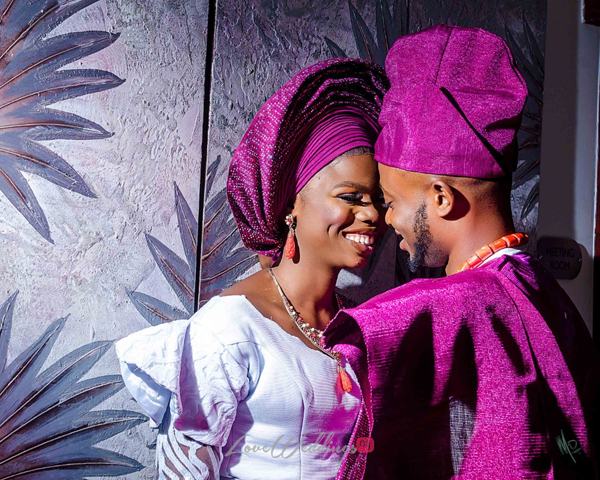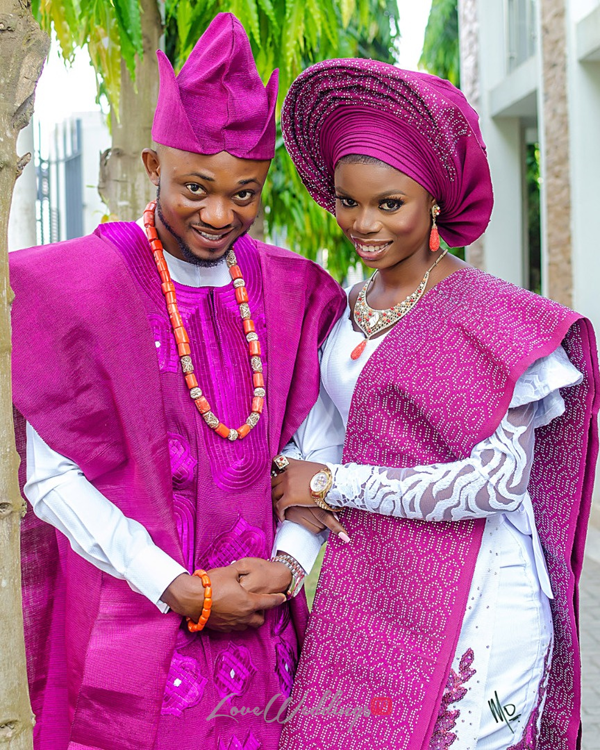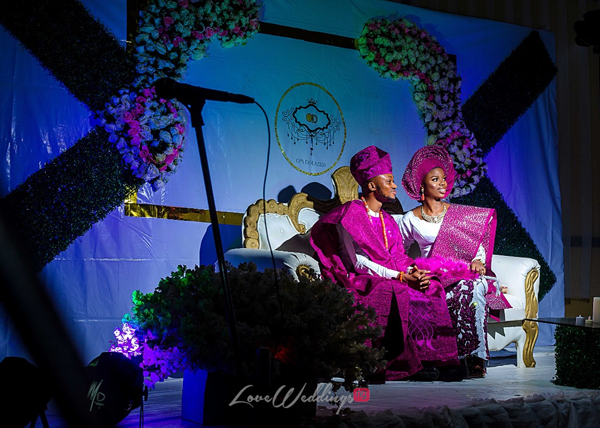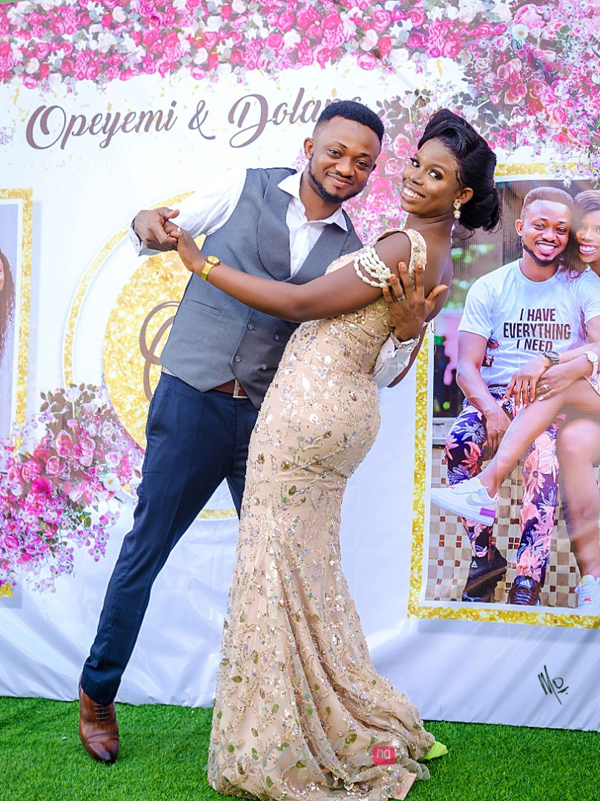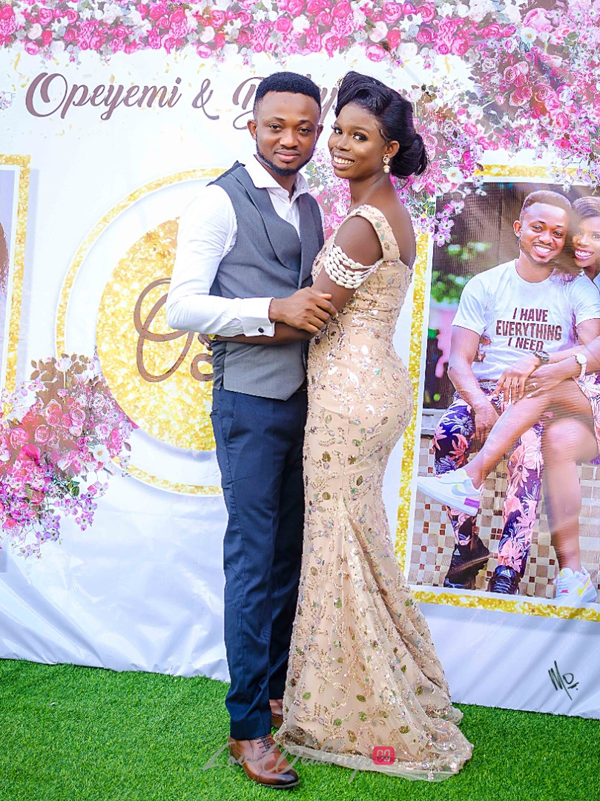 Vendors
Bride: @opeyemilovely
Groom: @adonisdee CEO @emperorlabs
Bride's gele: @mr_tee_gele
Planner: Family and friends
Photography/Videography: @mo_photografy
Decorations: God's Mercy Ventures (08055202348)
Location: Horizon suites and events centre, Oluyole, Ibadan
Cake: @zeefrillz
DJ: DJ Young
MC: @coesowflex
Caterer: Lord's Heritage catering services
Bride's dress: @melodia_ng
Bride's makeup: @ladayo_
Hairstylist: @mollyshairven
Asoebi Fabric: @everythingasoebi
Second dress fabric: @fabricroom
Couple's asooke: @Tolly_ Aso-Oke
Groom's outfits: @tominiyi_donald
Hair: @annydee_hair
Bouquet: @flowershopng
Beads: @gbengaartsmith
Musician: Hossana juju band
Spa & Nails: @signaturebymo
Souvenirs: @hazanprints
Alaga iduro/ijoko: @anikeyungbayungba and @amokealaga