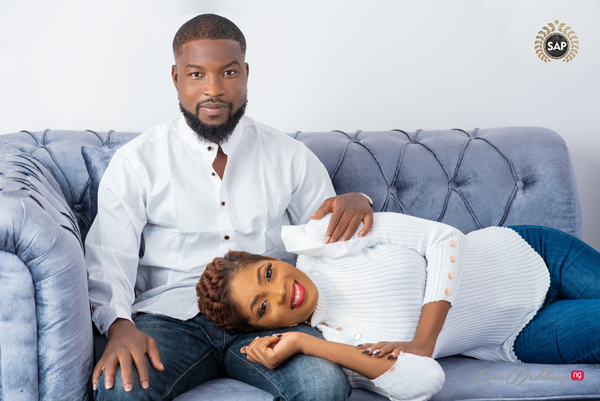 Nigerian couple, Tinuade and Ayomide are getting married; the couple shared their love story and pictures from their #TinuAyo pre-wedding shoot with SAP Visuals with us.
Enjoy!
Like every other day, I go to the bank to pay for goods or collect cash from bank for my business. I noticed him (you know as a fine man that he is 😂) but didn't think anything would happen or we would get to the stage of getting married ❤️.

On this particular day, I went to the bank to pay for my shop rent. I was in haste to go and arrived early to the shop because there were a lot of customers in my shop. I left the shop and went to the bank. On getting there, I noticed him as usual 😂 but as I was in haste, I was not thinking straight because I left my shop, plus, they were a lot of customers in the bank too. So I was just hoping everything would happen fast.

As I approached the counter, he was the one to answer me but his friends were teasing him for not going to church every time. So I brought out my church flier and gave him. Then he asked for my number and the location of my shop in case he was to follow me to church.

We went from there to a visit, a date, to wanting to spend forever with each other. I'm so glad to have start this journey and I'm not hoping and will never hope to end it.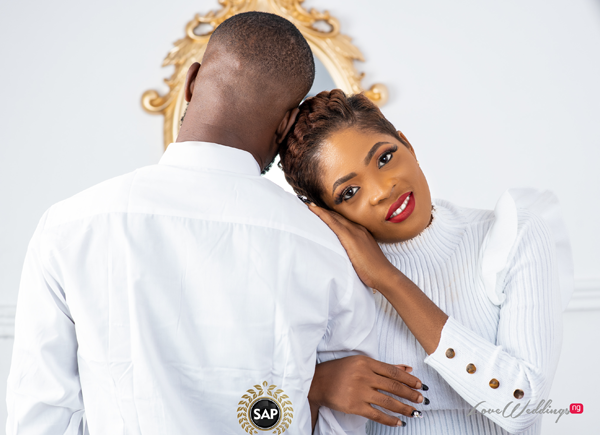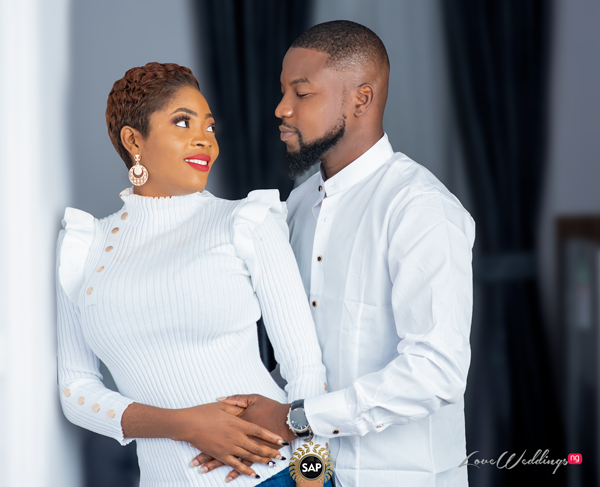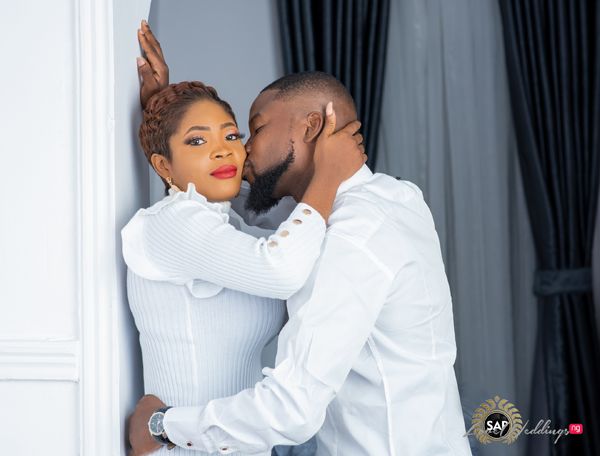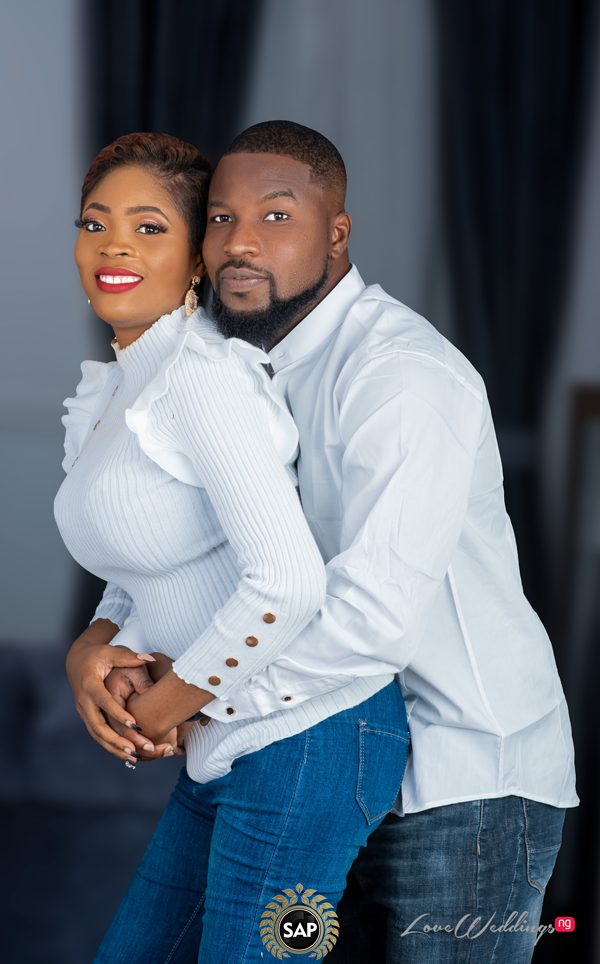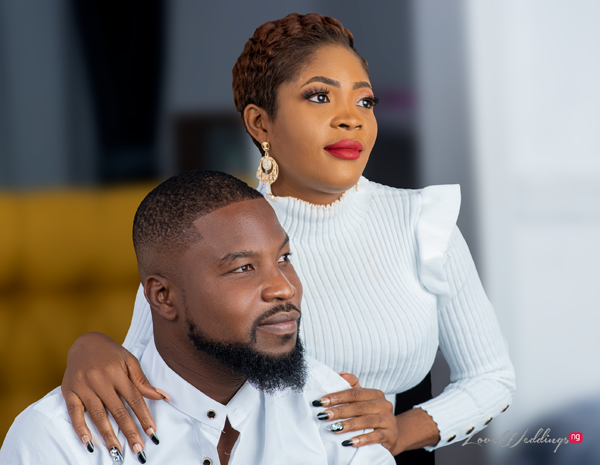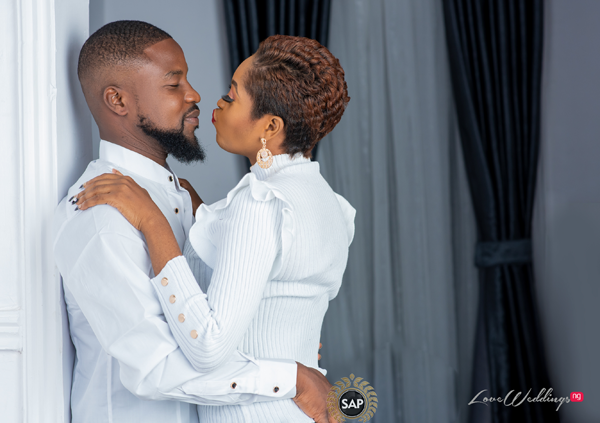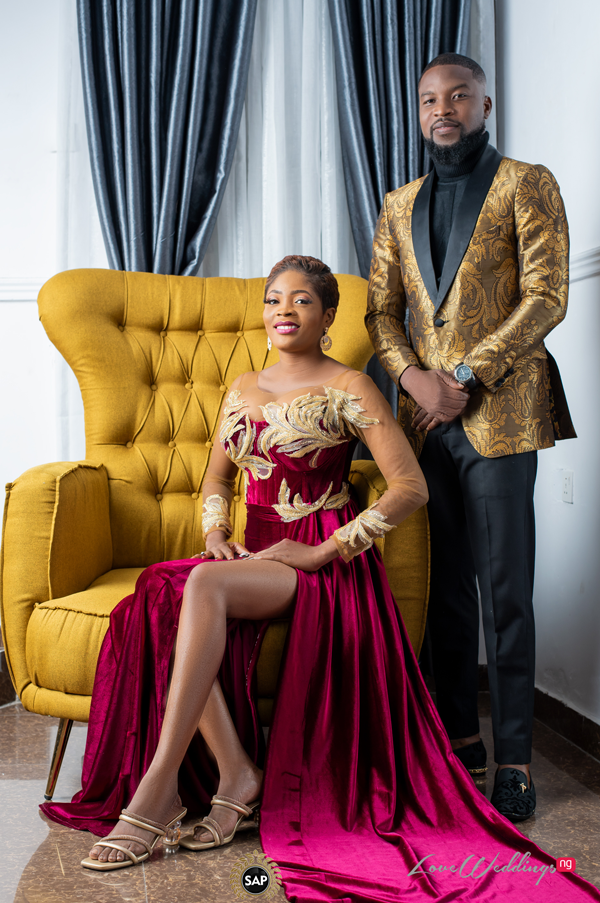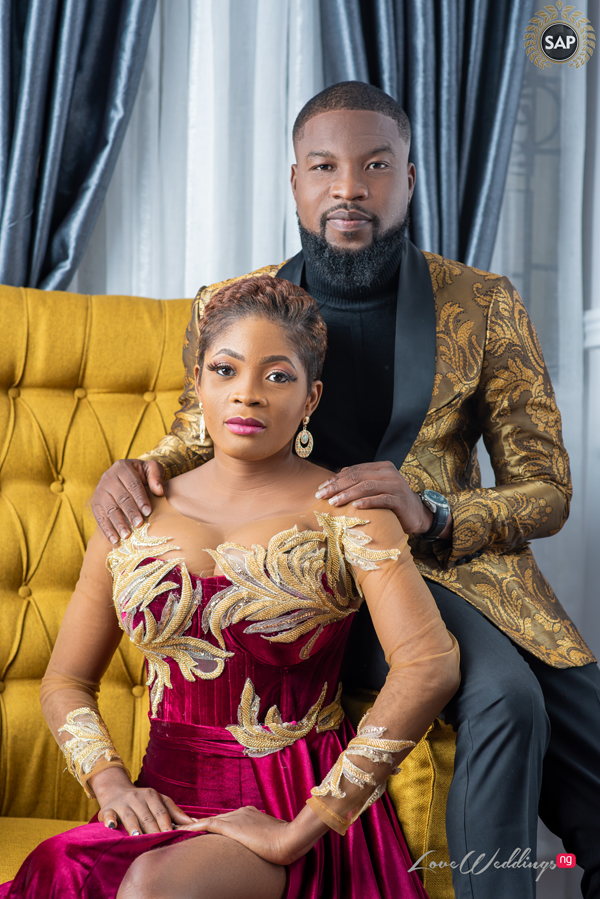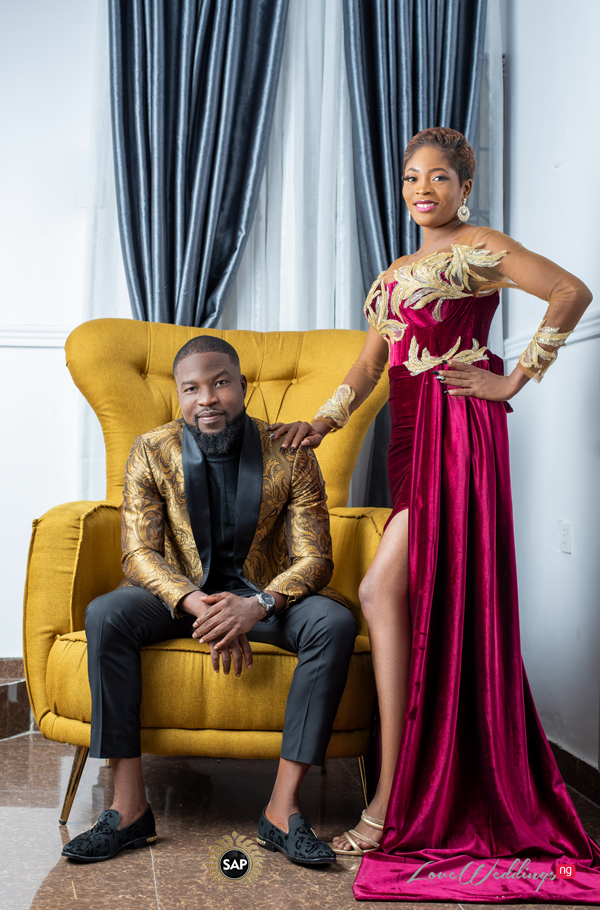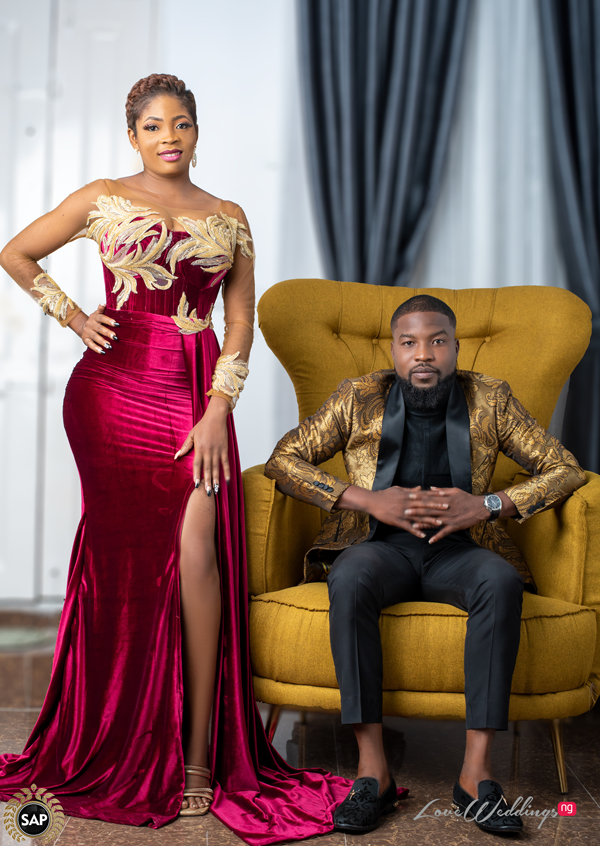 Read more love stories on LoveWeddingsNG here
Vendors and credits
Photography: sap_visauls
Makeup: @videtz_makeover
Bride's Dress: @houselofmoa_