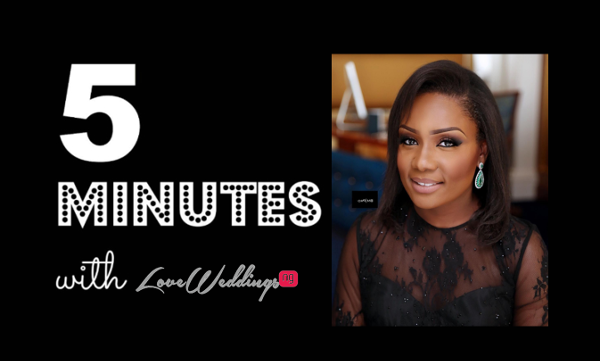 '5 Minutes with…' is a series of short interviews with some of the esteemed vendors listed on our directory. We get to know the brilliant people behind the brands we love. So far, we've featured Atunbi Adesanmi of The Atunbi Experience, Lola of Molurlah's Makeover, Kokie of Kokie's World of Gifts, Gbenga Dada of Artsmith Collections and Tope Ojo of Affinity 'Q Photography, Olamide of Sweet Indulgence, Wani of Wani Olatunde Photography, and so many others. The response has been amazing. Thank you to everyone for the amazing feedback, we have so much more coming your way, stay with us.
Back to '5 Minutes with …' today, we meet Chioma Agha of Swish Ideas.
Enjoy!!!
Chioma is the CEO of Swish Ideas Limited, an Online Gift and Souvenir Store providing its services nationwide and globally. The online platform was launched in mid 2013 to provide gifting services to people nationwide. This platform was a welcome development considering the recent increase in online consumer purchase behavior in Nigeria. She is also a trained Medical Doctor and is passionate about public health and skin care. She gives talks and participates in community outreaches/charity with Joan Agha Foundation. She is a firm believer in having been given many talents by God and using those talents to give God glory.
The Part of My Job I Enjoy The Most
I have to say choosing/shopping for the most unique gifts and souvenirs across the various continents. I love coming up with great gift ideas that would thrill and satisfy our clients.
My Biggest Accomplishment To Date
I would have to say running a business efficiently without formal business education. Swish Ideas was also nominated as one of the top 50 most innovative companies in Nigeria.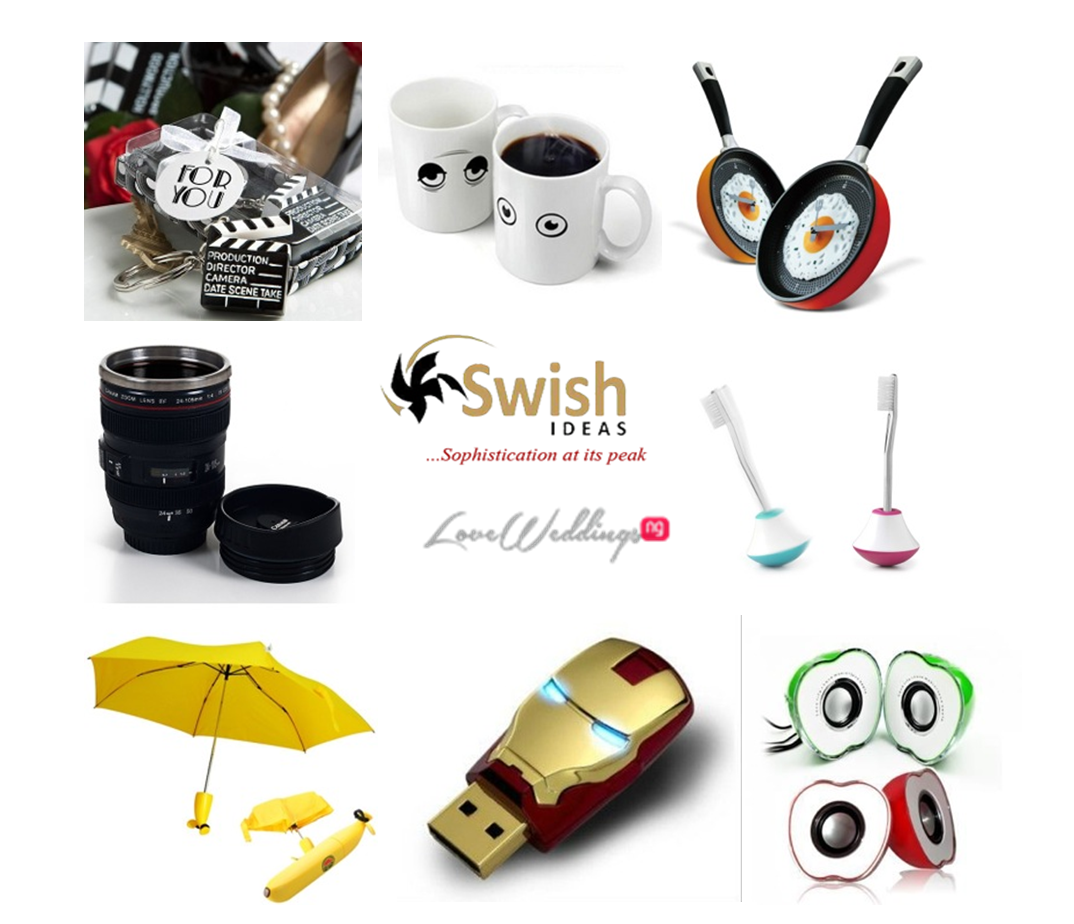 In my Spare Time
I love to sleep! Haha… I also love reading and dancing. I have moves!! (Or I like to think so)
Interesting Fact about You
I am a Jill of many trades and mastering all as I go.
Call or Text
Depends on who I need to reach or the message that needs to be passed across. Either is fine.
Cook or Be Cooked For
Hahahahahaha….is this a trick question? Well since I am not Jamie Oliver or Chef Fregz, please cook for me.
3 Guests For Dinner, who would they be
My cousin Beyonce (Famzing alert)
My brother-in-law Jay-Z (Warning, more famzing alert)
Bradley Cooper and Idris Elba (I know you said 3, sue me 🙂 🙂
To get in touch with Swish Ideas, click HERE.
For more from our 5 Minutes with … series, click HERE
Next, we meet … DJ MRI
We love weddings, do you? Get in touch today
Loveweddingsng | Website | Instagram | Twitter | Facebook | Tumblr | Google+