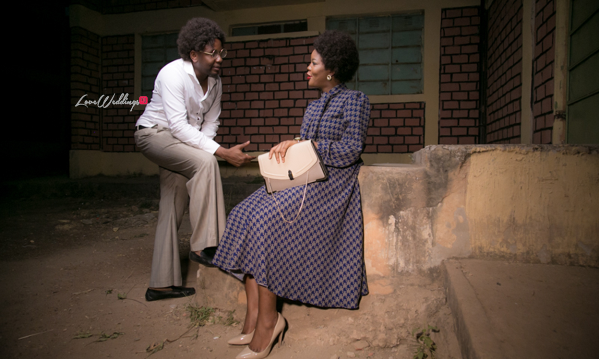 Nonso and Nnenna are set to get married on the 28th and 30th of December, 2015 in Enugu and Onitsha. The couple had an 80's themed pre wedding shoot. Read the script for the shoot below, as told by the bride – Nnenna;
Set in the 80's – 1990's, I am a primary school teacher (Lol). Nonso was sent from the ministry to supervise teachers in my school and that's where he met me. He totally fell in love with me and during one of my lectures, he couldn't resist expressing his feelings. Here are some pictures teling the story.

Enjoy!!!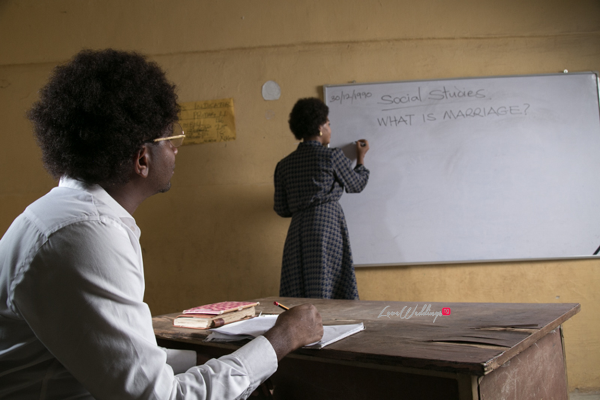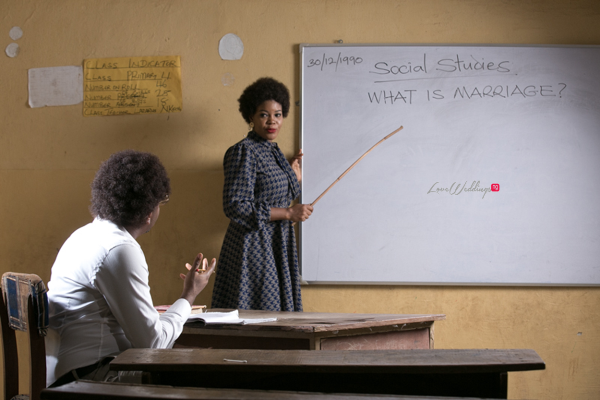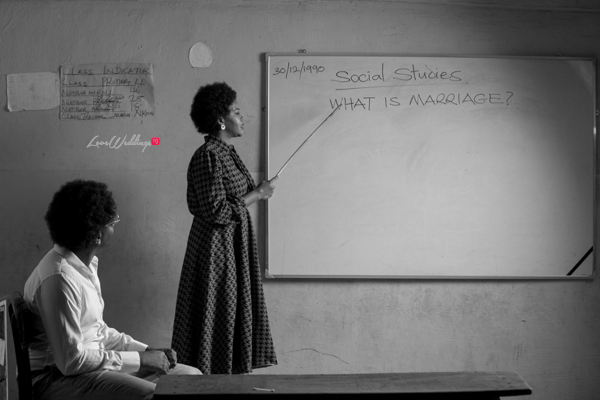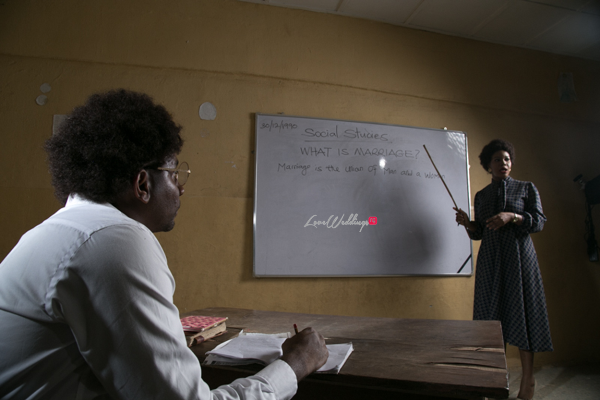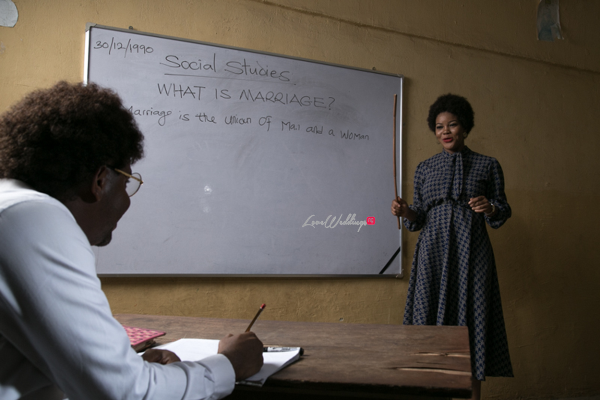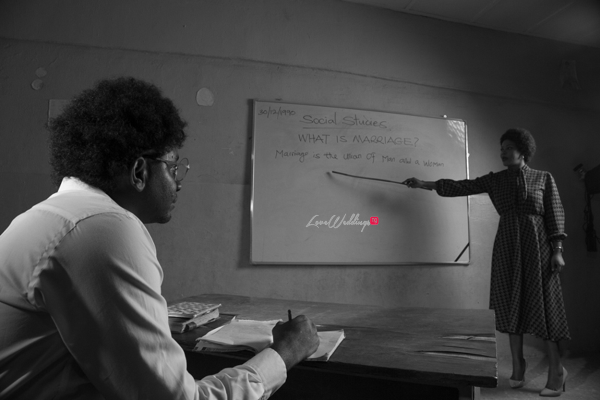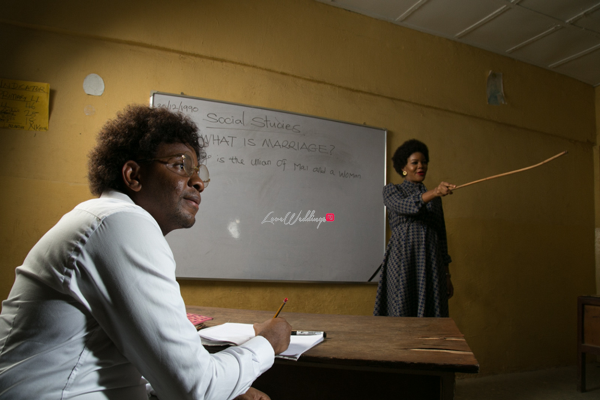 And the chemistry started…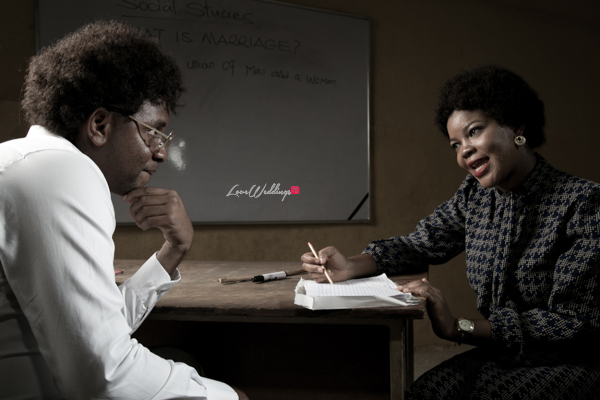 After school hours…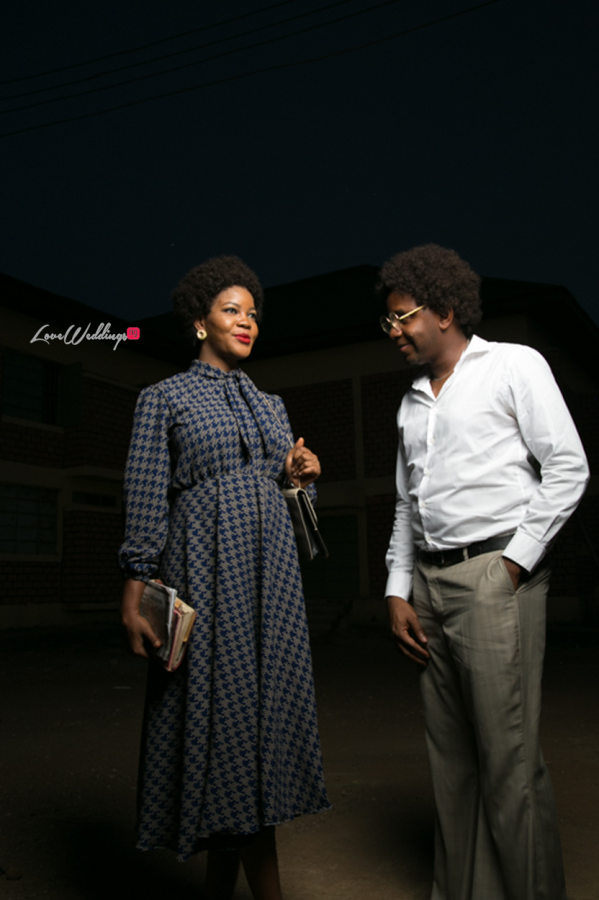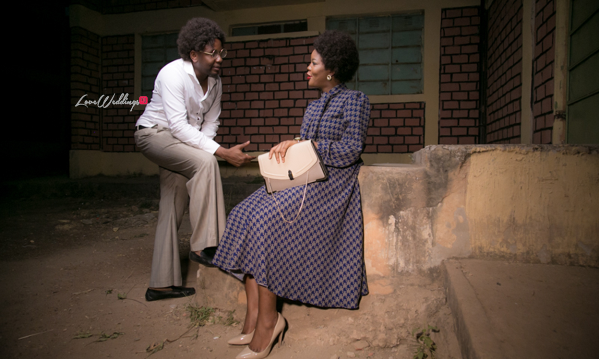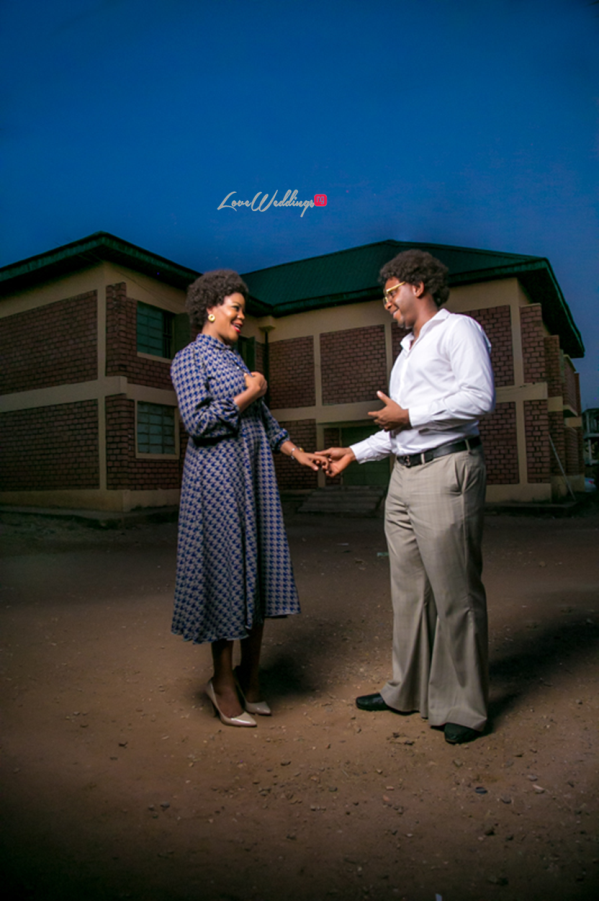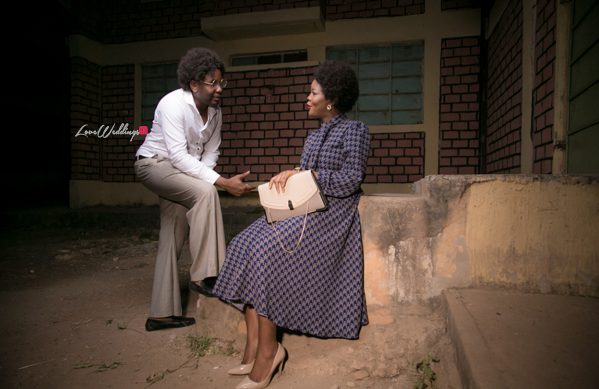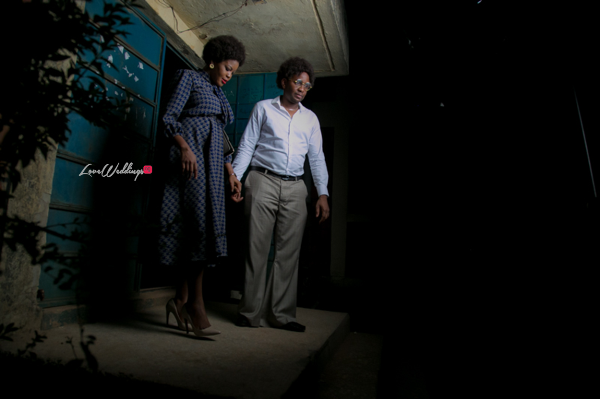 We wish Nonso & Nnenna a happy married life in advance and we look forward to their big day.
Vendors