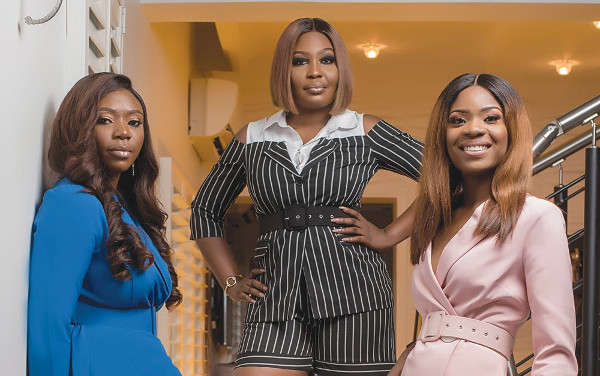 Mosun Akinwamide of IPC Events, Bisola Borha of TrendyBE Events and Ore Adeleke of Cruise Events are on the cover of Vanguard Allure this weekend. All award-winning event planners; Mosun, Bisola and Ore were profiled by Dubai Tourism on their list of top 100 planners in the world.
Planning a perfect wedding isn't always an easy task for most couples, budgeting and planning with various vendors can takes its toll on the couple who have never walked that path before.

The task of taking this heavy burden off couples rests squarely on the shoulders of these amazing women who earn their living from planning events. Their innovative ideas have helped in boosting the creative world of event planning.

In this issue, they sat down with Vanguard Allure's Jemi Ekunkunbor to discuss what they are up to and their future plans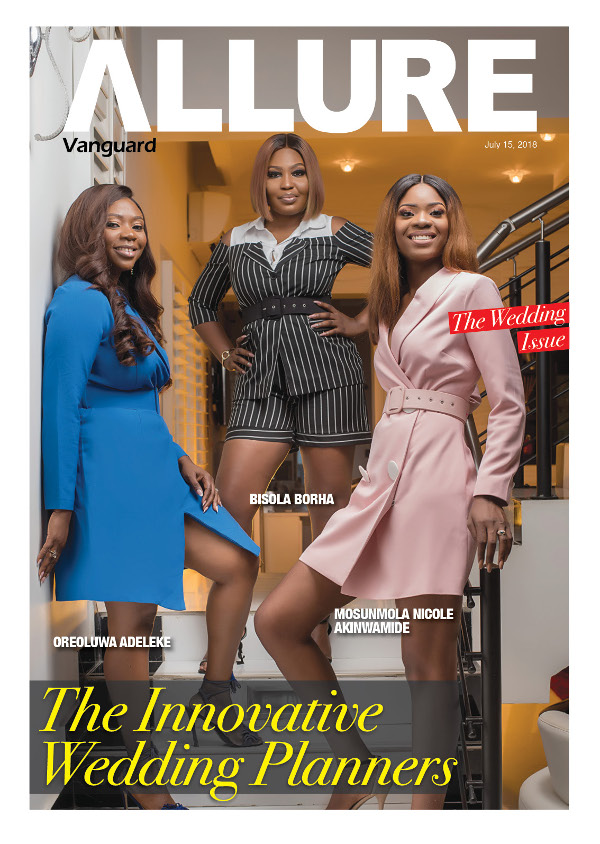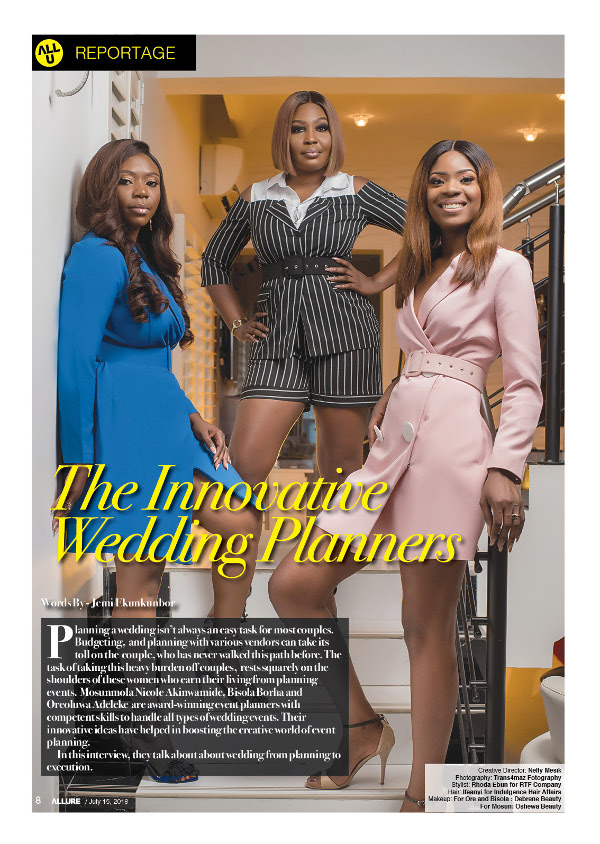 Make sure you ask your vendor for a copy tomorrow!
Vendors
Creative Director: Nelly Mesik
Photography: Trans4maz Fotography
Stylist: Rhoda Ebun for RTF Company
Hair: Indulgence Hair Affairs
Makeup (Bisola & Ore): Debby Sez
Makeup (Mosun): Oshewa Beauty