It's the last day of 2018 and we're taking a look back at viral moments from Nigerian weddings. Without further ado, we present 28 love and wedding related viral moments from 2018.
Enjoy!
We kick off this post with a happy dance workout viral video from a very excited bride and groom. Get your workout gear, trainers and bottle of water ready and leggo!
The arrival of Mama di Mama: This photograph shot by Eniola Alakija for Alakija Studios got us in stitches. If you're Yoruba or you've attended any Yoruba wedding, you'll get it; there's always a woman like this
What's Baba thinking? We move from 'Mama di Mama' to 'Baba'. Can you tell us what he's thinking? Morale of the story: Don't bump and grind in front of Daddy.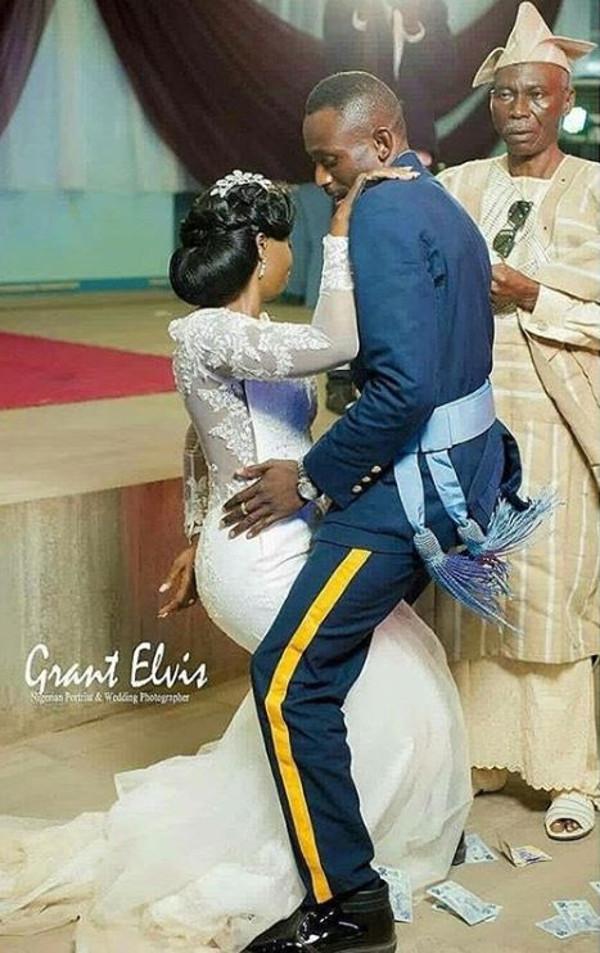 Nigerians & Twitter: We always knew Nigerians loved Twitter but this year was definitely the year when Twitter gave us lots of viral moments!
Twitter user, OlaTheOG shared how her neighbour came across her boyfriend's wedding IV
When Bill Gates attended Fatima Aliko Dangote & Jamil Abubakar's #FAMIL2018 Wedding: When your wedding is attended by Microsoft founder and billionaire, Bill Gates then you know it's going to make the news but Nigerians took it to Twitter.
The Otedola Shaku: Still from #Famil2018, Femi Otedola showed us he too can do the Shaku Shaku
It's never too late to find love: Just like last year when Never2Late couple, Murphy and Lucinda got married; Nigerian singer, Simi's 61-year old mum, Mrs. Jedidiah Akinshola got married and their #FAJO2018 wedding went viral for all the right reasons. Their wedding proved yet again that it's never too late to find love so all you 20, 30, 40, 50-year-old's; stop being so hard on yourselves.
Her daughter, Simi was on hand carrying out her duties as the Chief Bridesmaid.
Idris Elba got engaged: The 45 year-old actor and his girlfriend, Sabrina Dhowre got engaged and we're happy for them.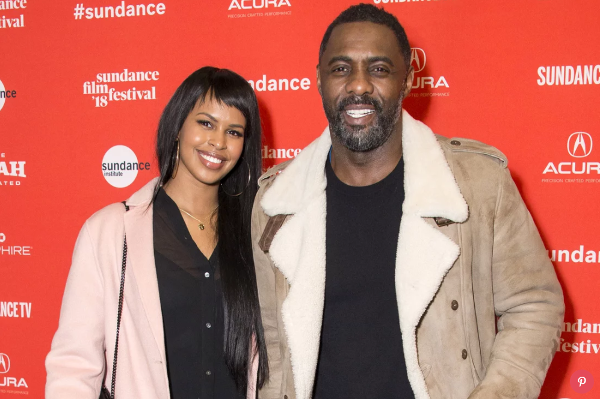 Nigerian music artist, Olamide also reportedly got engaged to Adebukunmi, the mother of his son.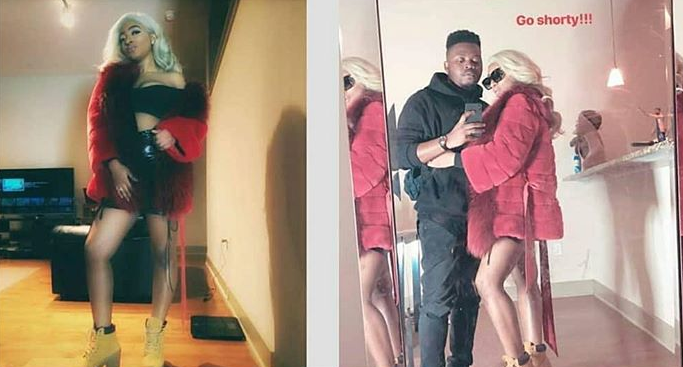 What's a wedding cake when you can eat starch and banga: This groom questioned the popular 'feed your bride/groom wedding cake on the wedding day' activity and opted for starch and banga instead. We love it! This photo by Omoniyi Weddings Photography went viral.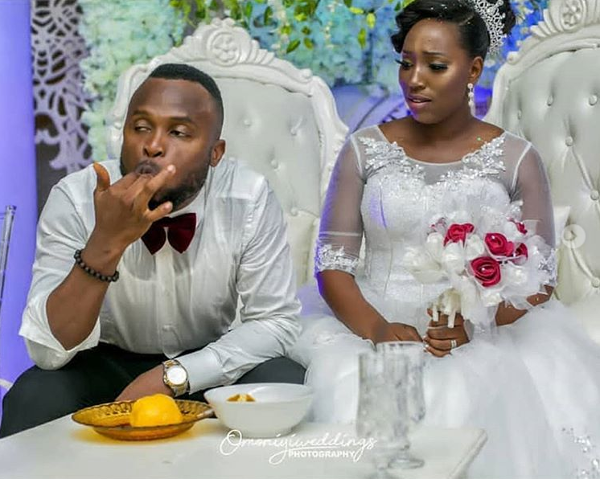 Meet Banky W; the Politician, Singer, Business Man, Gele Artist …: At Gabriel Afolayan's #GBanks2018 wedding, photographer, Frank Ugah's lens caught Banky styling his wife, Adesua 'Susu' Etomi's gele with all the concentration that you need to pass JAMB.
Photographer, Awgzzz blew us away with a lot of stunning pre-wedding photos: From the Derin Luwaji and Olaolu Oduleye's lovely #DLMerger18 to Oluwaseun Salako and Oladapo Odunuga's #SandD18 pre-wedding shoots and more; here are a couple of photos we loved.
The Pope officiated a marriage ceremony in flight: Pope Francis officiated the marriage ceremony of two flight attendants on a trip to Lquique, Chile. The couple, Paula Podest Ruiz and Carlos Ciuffardi Elorriga were working on board and asked him to bless their union. They couple got married in a civil ceremony eight years ago and had been planning a religious ceremony at their parish church near Santiago before their plans were ruined by the 8.8 magnitude earthquake which also triggered a tsunami, in 2010.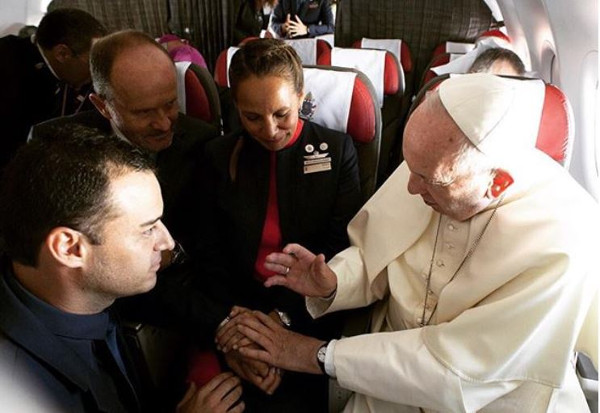 2018 was a year of surprise and low-key celebrity weddings: From Omawumi's traditional wedding in Warri, to Chef Fregz & Lala Akindoju's #Asewereniseoluwa wedding and more; a lot of couples kept their wedding news quiet until the wedding day. Here are a couple of weddings that went viral.
Omawumi became Mrs Yusuf in Warri
Chef Fregz & Kemi 'Lala' Akindoju: We woke up one glorious Sunday morning to a post on celebrity chef, Chef Fregz's Instagram page that he had found the ONE. The internet went crazy; who knew these two were dating! They look amazing together and so happy in love. Their wedding #Asewereniseoluwa trended online and a lot of moments from their wedding reminded us of how beautiful love is when you find the ONE.
Zainab Balogun became ZBN: Just like Lala and Chef Fregz', Zainab Balogun's wedding went viral. The actress got married to Dikko Nwachukwu; more from their #ZAID2018 wedding here.
Gbemi Olateru-Olagbegi & Femi Soro's #TheGFShow Wedding: Another low-key couple until their wedding day.
Recently, designer and founder of Matopeda, Tope Alabi (popularly known as Tope FnR) announced on Instagram that she got married on the 28th of November 2018.
One man, two brides: According to online reports, a young man named Ejindu is set to marry two women, Ebere and Oyediya at the same time and at the same venue, on Sunday, the 25th of February, 2018 in Abriba, Ohafia Local Government Area of Abia State. The banner advertising the wedding went vira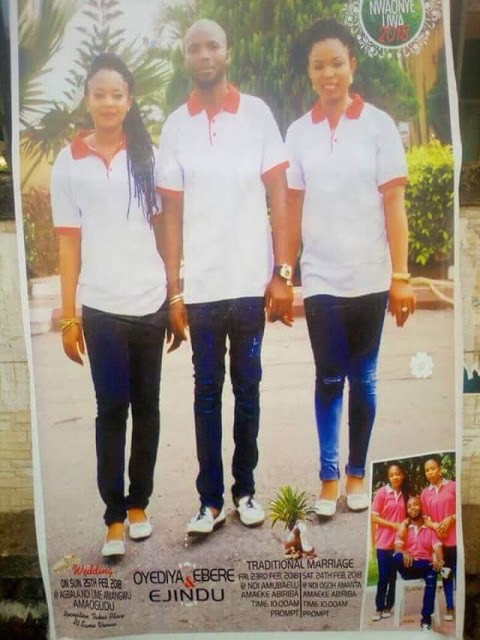 If a Nigerian bride walks into the reception with this jumpsuit by Pronovias, aaaaaahhhhh!!! You guys said it not us. See this post for more comments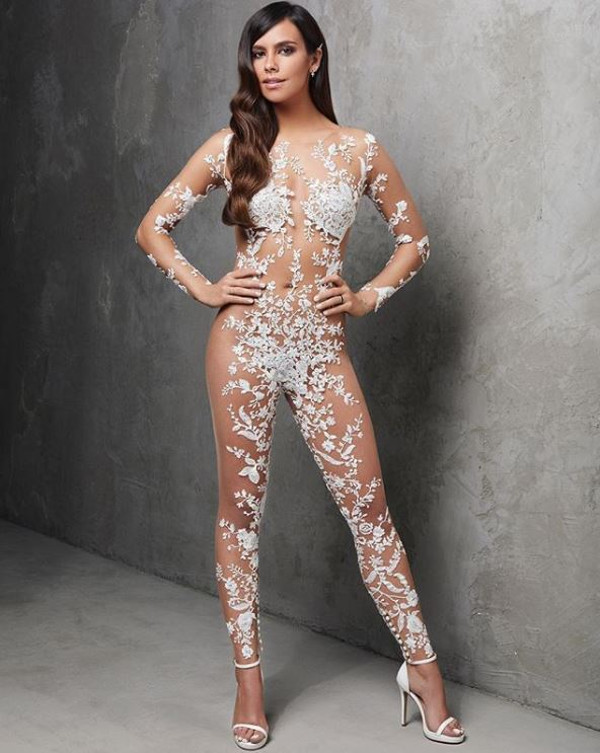 When the Vice President's daughter Oludamilola Osibanjo got married to Oluseun Bakare, their family portrait and the wedding cake baked by the bride's mum went viral.
Finally, remember Tinu & Sam from #TheDoctorCouple18 whose 2-in-1 wedding reception served as a launch for their book titled Precious Seeds, which they co-authored.
Did we miss any viral moments? Tell us below;