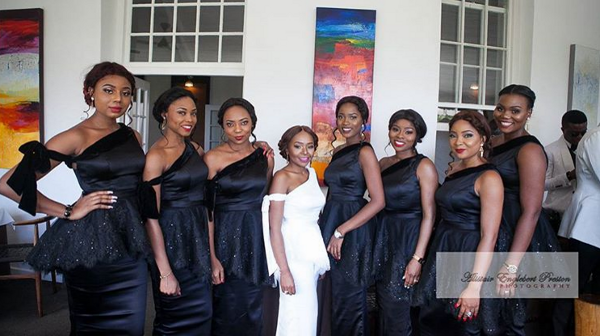 Once upon a time, it would have been forbidden to wear black to a wedding but that seems to have changed. The colour, black has moved on from the colour that depicts mourning to a colour that represents class, elegance, drama, versatility and more. Nigerian brides have caught on to this and are dressing their bridesmaids in black.
From black bridal robes to black bridesmaids dresses, here are some bridesmaids we've spotted wearing black at Nigerian weddings, be inspired!
Yejide's bridesmaids wore black bridal robes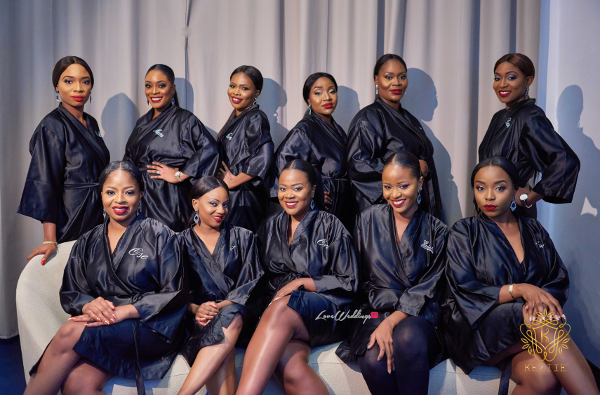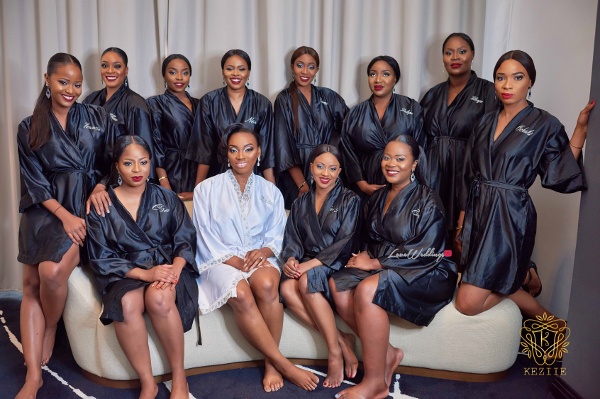 Ayodeji and some of her bridesmaids wore black for the bridal prep at #Ayowa18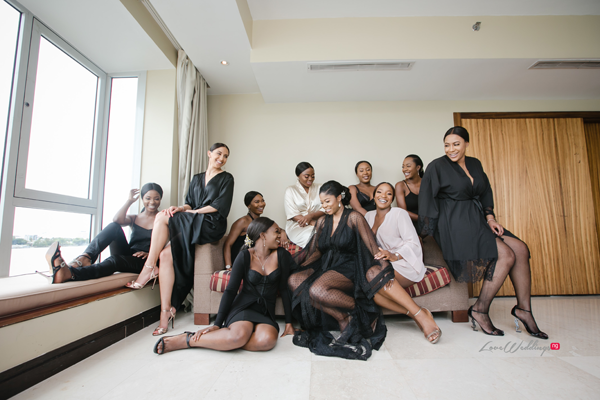 #ThyWillBeDone2018: Judith's bridesmaids wore black bridal robes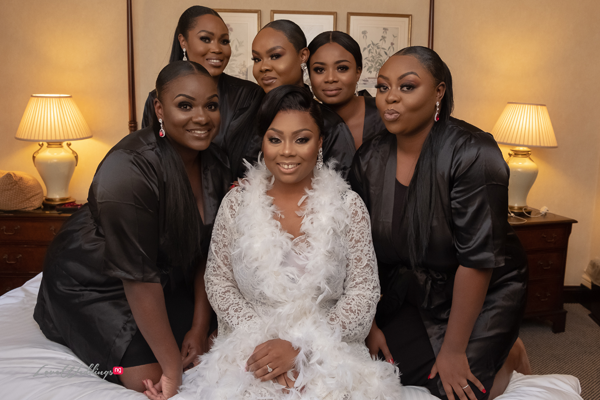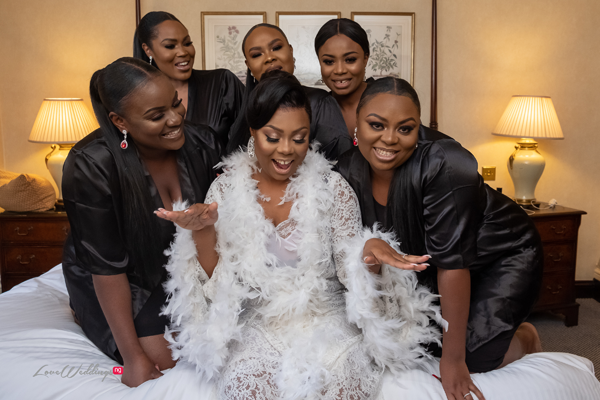 Eniola's bridesmaids from #EGEverAfter wore black bridal robes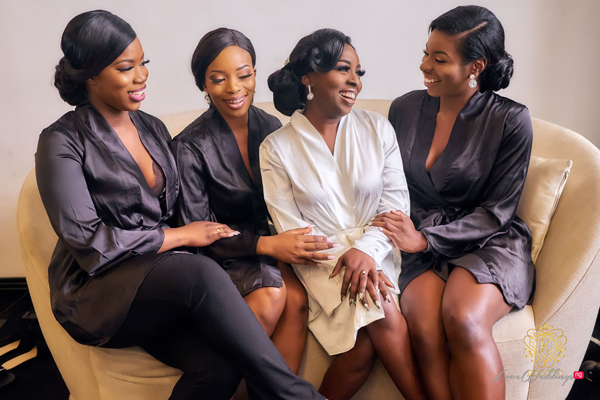 Judith's bridesmaids in black robes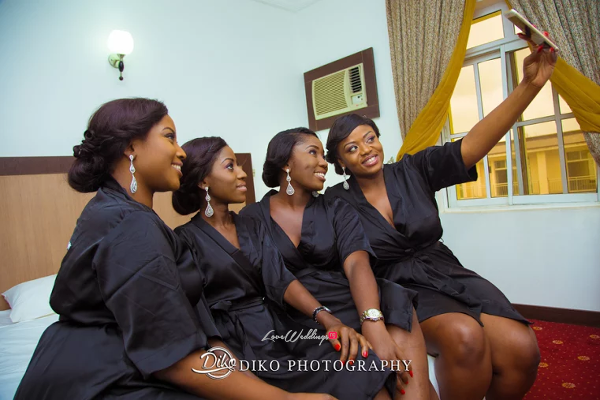 Olivia's girls in black bathrobes for #AbiOlivia16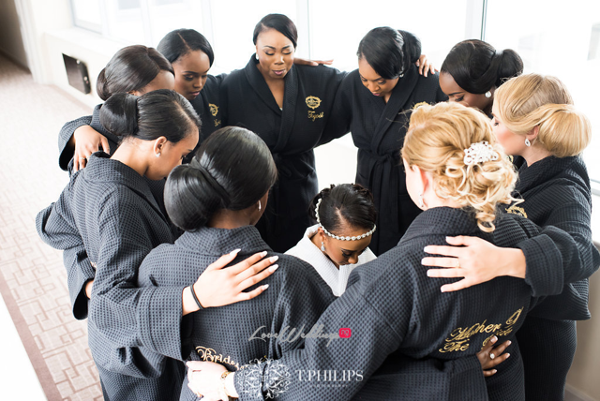 Christine's girls in black dresses for the bridal prep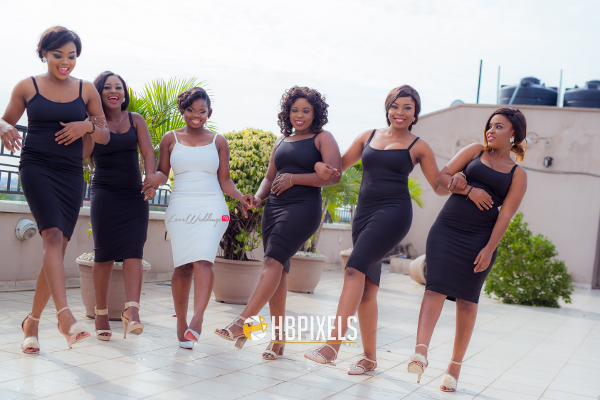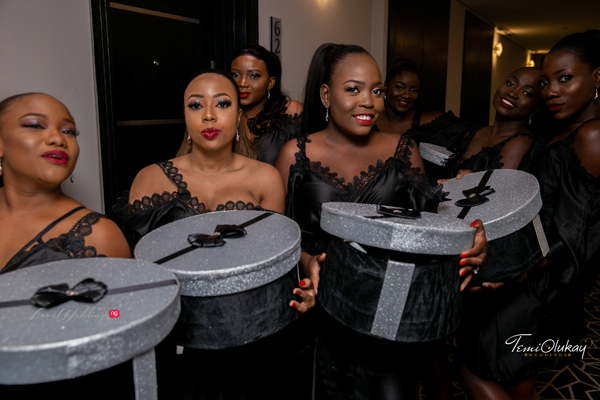 From bridesmaids in robes to dresses,
Adesua Etomi's bridesmaids wore black dresses by Mai Atafo for their #BAAD17 destination wedding in Cape town, South Africa.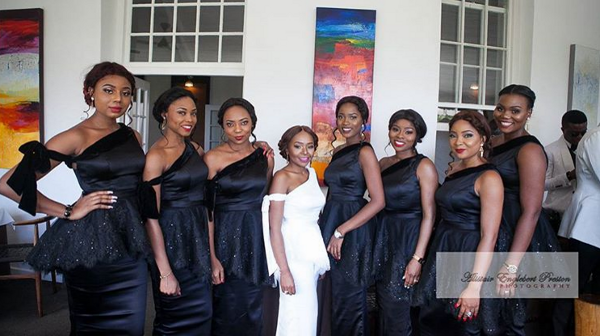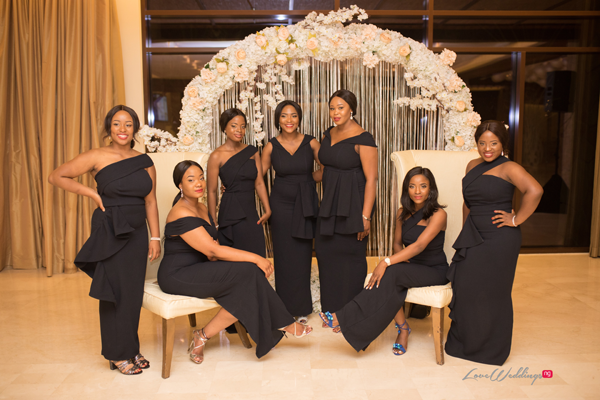 Bridesmaids in black dresses by Peridot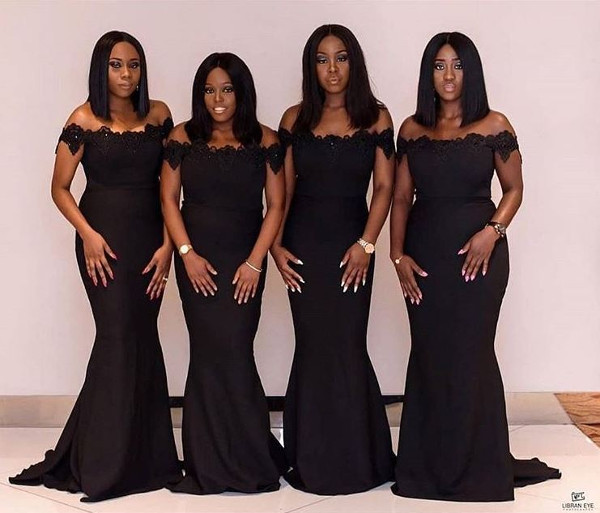 Bridesmaids from #AyaPhills18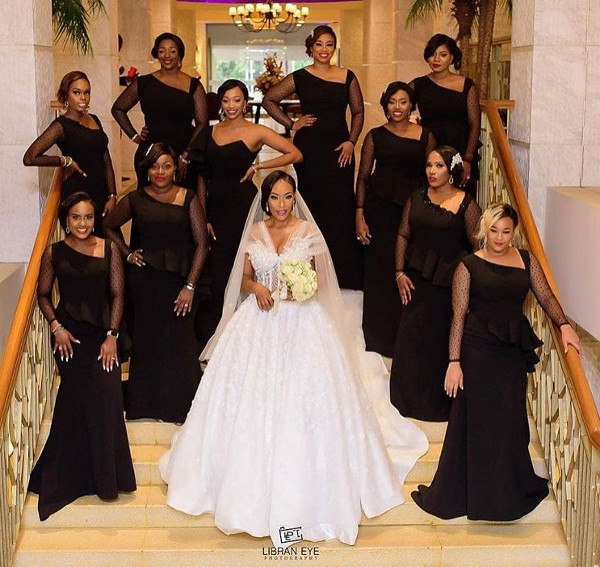 Halima's bridesmaids in black for the #HDLoveStory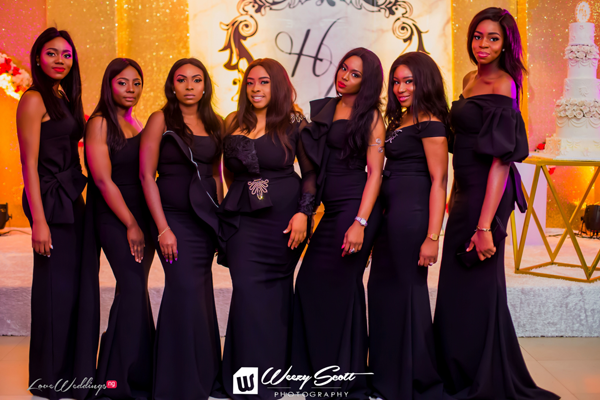 Chioma's bridesmaids in black for #HotChile2016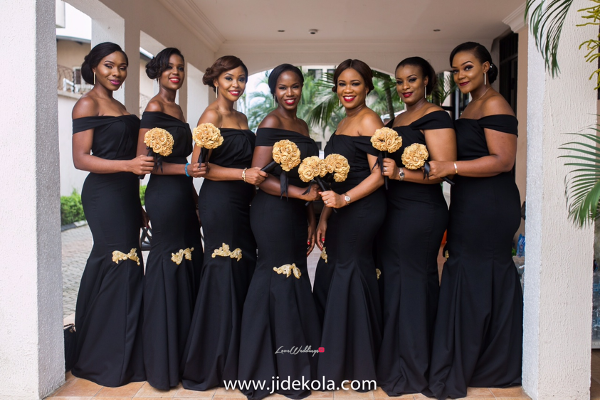 The bridesmaids from #AdaEze2018 changed into black matching jumpsuits for the Great Gatsby themed wedding reception.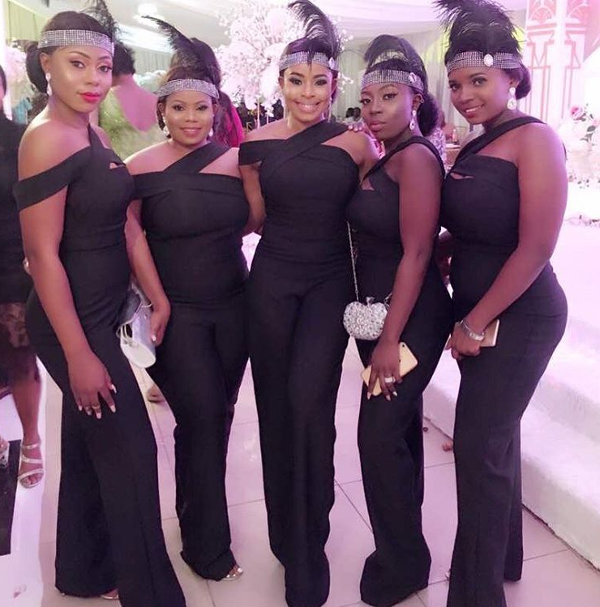 Anita and her bridesmaids from #ANYE18