Last week, King Sunny Ade's daughter got married, Kim Kardashian launched her Mrs. West bridal makeup collection and more. Here's all the wedding news you missed last week. 
King Sunny Ade's daughter got married last weekend on the 25th of May 2019 at an event planned by Tessallure Events. We saw this cute father-daughter dance moment from #TheAJs as the bride danced with her father, KSA to one of our favourite songs ever – Nel Oliver's Baby Girl.
Nigerian footballer and Leicester City player, Wilfred Ndidi had his traditional wedding to his fiancee, Chidinma on Friday, the 24th of May 2019. We shared photos from their #FortunateNdid19 pre-wedding shoot by George Okoro Weddings and traditional wedding by Bedge Pictures.
Kim Kardashian announced the launch of her brand new bridal makeup collection tagged 'Mrs. West'. According to Kim, the collection is inspired by the makeup look Makeup by Mario created on her wedding day. The collection launched on Kim and Kanye's 5th wedding anniversary, Friday, the 24th of May 2019 and a lot of products sold out in less than 24 hours.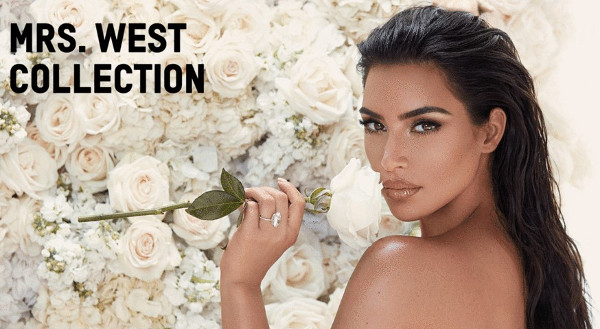 Nigerian photographer, Lakin Ogunbanwo is currently showcasing a new photographic series tagged 'e wá wo mi' (come look at me) at the WHATIFTHEWORLD gallery in Cape Town until the 8th of June 2019. The series explores the culture surrounding Nigerian brides and marriage ceremonies.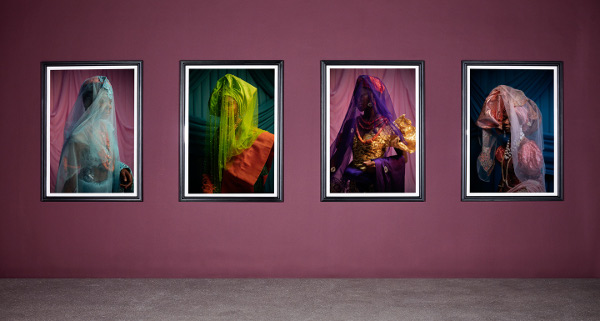 We also met the Nigerian teenagers who want to raise the age of consent in Nigeria from 11 to 18. 15-year-old Kudirat Abiola, 15-year-old Temitayo Asuni and 16-year-old Susan Ubogu, who were featured on CNN as part of their As Equals series, want to change the law on child marriage in Nigeria. Their campaign NeverYourFault is specifically aimed at a clause in Section 29 of the Nigerian constitution that they say backs underage marriage. Their online petition (already signed by over 131,000 people) asks lawmakers to raise the age of consent from 11 to 18 years, a change they believe would criminalize child marriage in Nigeria.
These schoolgirls want to end child marriage in Nigeria. So they're fighting to change the country's constitution. https://t.co/TSJnu1WZF5

— CNN Africa (@CNNAfrica) May 25, 2019
We encourage our readers to sign this petition, in an effort to raise the age of consent in Nigeria, reduce child marriage in Nigeria, make the constitution clearer and ensure that the law is enforced all over the country. For more info about Never Your Fault, follow @neveryourfault_ on Twitter and @itsneveryourfault on Instagram and tweet, share pictures using the #raisetheage hashtag.
Nollywood actor, Oyetoro Hafiz (popularly known as Saka) celebrated his 16th wedding anniversary to his wife, Olaide Saidat on the 24th of May 2019. The actor shared the post below on Instagram with the caption;
Today, (May 24 2019), sixteen years ago, Olaide Saidat said "yes" and we became husband and wife. But I have a regret. In my life, the only regret I have is that I got married to her just only sixteen years ago and not earlier than that.

It has been sixteen years of loving and mature understanding. Sixteen years of sharing same vision, dreams, aspirations as a result of divine love. We have been moving from glorious heights to glorious heights. Every time that I consider the trend of things when I got married to this woman sixteen years ago, I always regret I didn't marry her earlier, much earlier. Maybe thirty years ago, forty years ago or even fifty years ago. Well better late than never.

I thank ALLAH for granting me the grace to marry this wonderful, superb, and beautiful mother of our precious kids. Glory be to ALLAH for HIS grace and favour. Please kindly join us to celebrate our sixteenth wedding anniversary. Wishing you all a divinely blessed weekend. … IT IS WELL