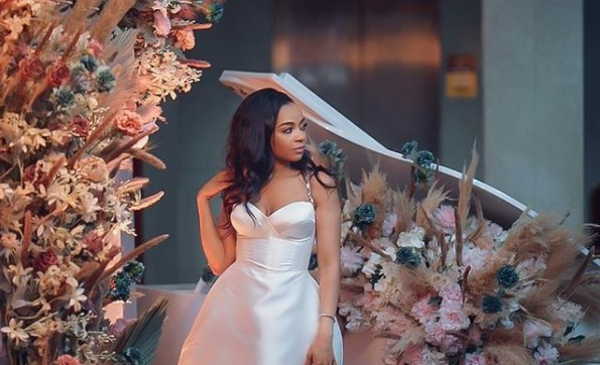 We are looking forward to weddings in 2022, and we predict that we will see new concepts and unique wedding trends. Some of the wedding trends we've spotted over the last two years such as micro weddings, which became popular as a result of the COVID 19 pandemic, will start to decline. We expect to see more African brides in short wedding dresses, themed weddings, new engagement ring designs, and more wedding trends in 2022. Here are our predictions for 2022 African weddings.
---
Memorable wedding dates
If the 2nd of February 2022 (2/2/22) and the 22nd of February 2022 (22/2/22) are the first dates that come to mind, then we are on the same page. When selecting a wedding date, couples prefer commemorative dates such as birthdays, the date they first met, the first kiss, or, in this case, a once-in-a-lifetime occurrence such as 2/2/22 and 22/2/22. Even though these dates fell on weekdays and appear early in the year, we anticipate a lot of couples would have opted to take advantage of these dates on 2/2/22 and 22/2/22.
---
Wedding colours of 2022
Very Peri (Pantone 17-3938), Pantone's colour of the year for 2022, may not be the only colour that stands out this year. Shades of blue and green, specifically powder blue and forest green, are expected to be popular. These colours will likely feature in a variety of elements at African weddings such as cakes, floral arrangements, bridesmaids dresses, wedding fashion, and more.
---
Short bridal dresses
The global trend of short bridal dresses has not had a full impact on African weddings yet. We spotted a couple of African brides in short wedding dresses in 2020 and 2021, but only for their civil/registry weddings and the reception/after-party bridal look. By 2022, we predict that more brides will choose short bridal dresses as their main bridal dresses for the wedding ceremony.
---
Floral prints
For the bride who wishes to stand out, a floral print dress may be an alternative. Floral print dresses featured in many 2022 bridal collections including Monique Lhuiller's Fall 2022 collection. In 2021, we spotted a Nigerian bride, Mimi in bold and playful prints styled by The Wardrobe Manager and she looked stunning. We would love to see more brides in floral print dresses in 2022.
---
Floral bridal hairstyles
We expect to see bridal hairstyles adorned with flowers next year. This bridal hairstyle by Jaeoh Beauty in this timeless bridal shoot is exactly what we expect to see more of.
---
Themed weddings
We believe that 2022 will see the return of themed weddings and events. We also expect these events to be a lot larger than they have been in the last two years as COVID-19 restrictions are being lifted around the world.
---
Neon signage
We predict that neon signages will be just as popular as giant letters, if not more popular at African weddings. This beautiful and stylish wedding decor trend made its way into Nigerian weddings in 2021 and even featured in our 2021 wedding trends report. We expect to see even more of it in 2022.
---
Green bridal bouquets with lots of foliage
Since 2020, dried flowers, leaves, and pampas grass have been the go-to choice for African brides seeking alternative bridal bouquets. We anticipate that in 2022, bridal bouquets will go in the opposite direction and that African brides and florists will opt for bouquets with lots of foliage and greens.
---
Bridal capes
Another bridal fashion trend that we are keeping an eye on. We see more African brides rocking statement capes in 2022.
---
From cushion cuts to Toi et Moi engagement rings
We could not finish this wedding trends list without including engagement rings. We predict that the romantic 'Toi et Moi' engagement ring will be a huge trend in 2022. Toi et Moi is a French term that means 'you and me', and the rings in this category usually have two gems that sit side by side.