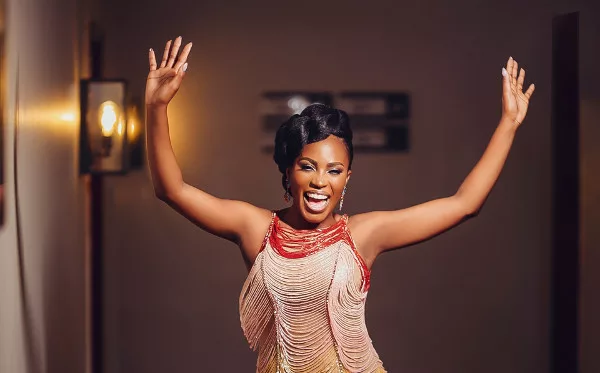 US-based Nigerian bride, Tomide was styled virtually by bridal styling company, Regal Estilo for her wedding. We caught up with bridal fashion stylist who gave us all the juicy details on all Tomide's bridal looks for #UzoinaweofTomide. Enjoy!
The team worked with Tomide virtually while she was in the United States to put her bridal wardrobe together from her pre-wedding shoot, to her civil wedding, inter-tribal traditional wedding and white wedding looks.
During our first consultation with Tomide, it was obvious that her style personality was fun yet simple as she is a minimalist. However, she made it clear that she was open to us infusing some edginess, glitz and glam to her bridal looks whilst keeping all her looks timeless. Tomide gave the team the creative freedom we needed to put all her looks' together. Having four different events to style, the team decided to curate different themes and looks for Tomide.
The pre-wedding look
Starting with her pre-wedding shoot; the theme was Afro-centric minimalism i.e. infusing some beautiful cultural elements from Nigeria, Africa, Tie & Dye (a.k.a adire). We sourced and paired a beautiful one piece Adire orange wide pant jumpsuit from @theladymaker with minimal makeup while keeping Tomide's natural afro to bring the look and vision together. 
The inter-tribal traditional look
For the inter-tribal traditional look; the mood boards for Yoruba and Igbo looks were curated with bold and vibrant colors in mind, we also ensured to incorporate some edginess in these looks as this was part of brief the team received from Tomide. We sourced and selected the right fabrics – aso oke (for the Yoruba look) and George (for the Igbo look) to execute the approved mood-boards as well as designs. 
We particularly enjoyed this process with the designers as our bride's designs for these wardrobe categories were forward thinking, different and incredibly edgy in a sophisticated and classy matter. The designs were well tailored and executed to fit our bride's body type and frame. 
White wedding looks
For the white wedding looks, we kept the fun theme for the last; we opted for glitz and glam for her wedding dress and reception dress. After countless visits to different bridal stores in California, the team and Tomide "said yes" to this beautiful glistening sleeveless wedding dress which had a little of everything we wanted – Glitz & glam, sexy, chic and elegance. It was the perfect dress with the perfect silhouette for her body type, shape and wedding theme we were going for. 
For the reception look, the perfect colour block all beaded panel fabric was sourced. This fabric was love at first sight for the team and Tomide as it was the best choice for the mood-board we had created.
We kept the accessorizing for both the wedding and reception look minimal. Selecting and pairing  unique pieces of earrings, shoes and bouquet to complement these looks. 
The hairstyle for both looks was a clean twisted front swiped bun to accentuate our bride's facial structure. We thoroughly enjoyed our experience curating these looks for our beautiful bride and so elated that we brought the wedding theme and vision of our bride – Tomide to life while providing an unforgettable and seamless bridal styling experience. 
We hope you love her looks as much we did.
About Regal Estilo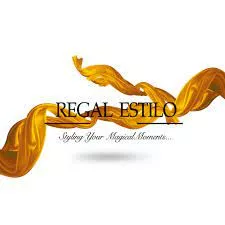 Regal Estilo is a bridal styling and image consultancy company. Our major focus is to ensure the style personality of every individual hiring our service shines through, while taking the stress of you.