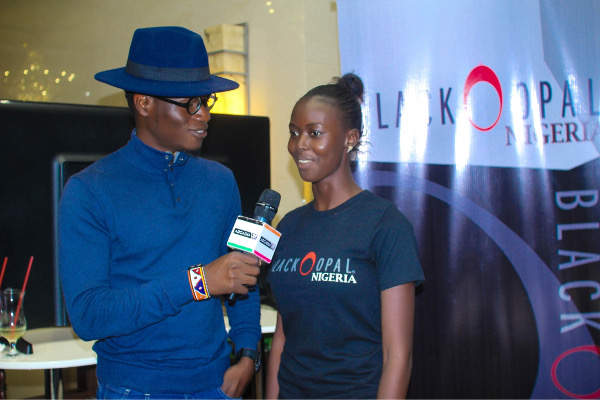 Over the last few weeks, Black Opal Nigeria has been searching for the next face to star in their Christmas beauty campaign shoot. Maryam Salam emerged as the overall winner and will be the next face of Black Opal Nigeria.
Thousands applied but 20 girls were selected to partake in a social media vote which resulted in 10 girls being picked. The top 10 attended the casting day on Monday, the 7th of November, 2016 at Ayo Van Elmar Fashion Cafe, Oriental hotel, Victoria Island, Lagos.
On arrival, the beautiful ladies shared their definition of beauty and showed a hint of their personality. The judges also explained what they were looking for in the next face of Black Opal.
Before meeting the judges, the ladies were coached on model etiquette by Fashion walk consultant and the Creative Director of Complete Fashion Magazine, Smart Courage. He reiterated the difference between editorial models and runway models and shared tips on how to stand out from the crowd by having a signature pose just like the top models around the world.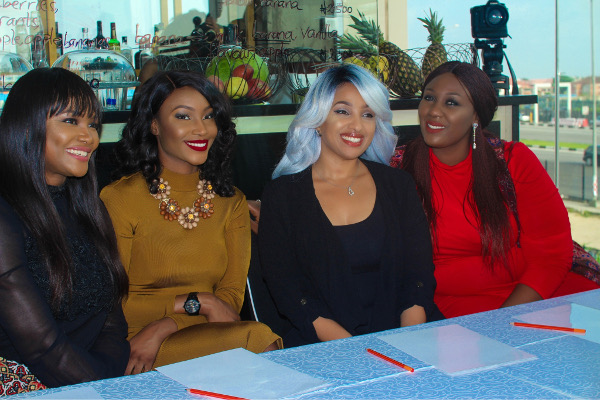 Meet the judges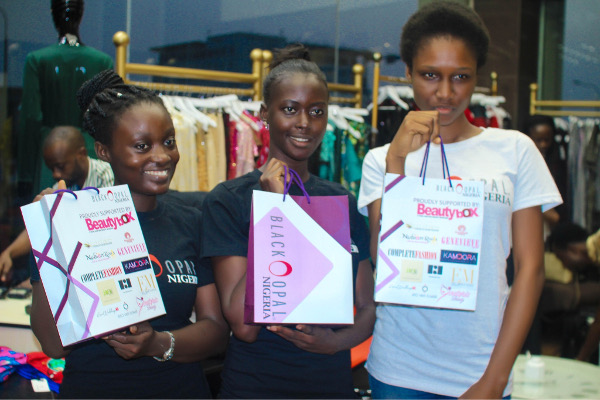 The ladies went on to meet the judges individually and were judged on their confidence, facial Structure, definition of beauty and poses. The top 3 – Oluwatosin Amoo, Amaka Oguike and Maryam Salam were selected. The judges collectively agreed that Maryam Salam was the most confident and fulfilled all their criteria.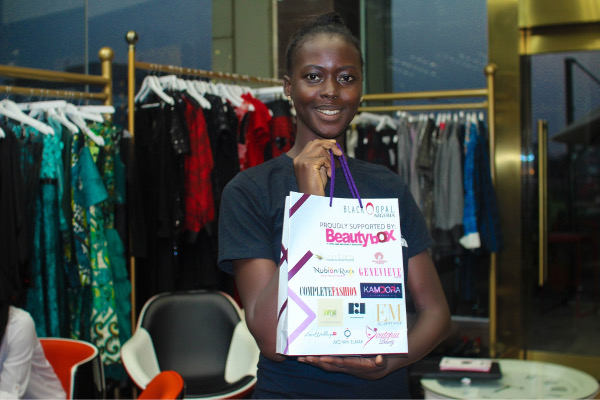 Maryam will star in the next Black Opal campaign shoot alongside two other models. She will also receive a free pamper session as well as a feature on the cover of BeautyBox magazine's December edition.
Watch highlights from the day HERE
---
The Black Opal Nigeria beauty campaign is proudly supported by: LoveWeddingsNG, BeautyBox Magazine, Complete Fashion Magazine, Genevieve Magazine, Kamdora, Exquisite Magazine, Aweni Organics, RnR Luxury, Beautifully Nappy, Tori Ara, Youtopia Beauty, My Nubian roots, Roses and Thorns Fashion Company, Gbenga Artsmith, Mai Atafo, Ayo Van Elmar, Arcadia Mobile TV.
This campaign is brought to you by SoMe Solutions.