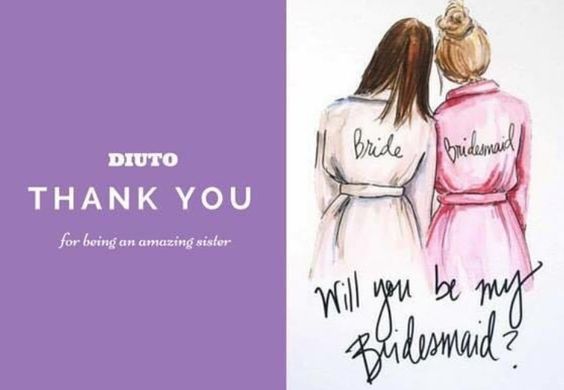 Bridesmaids play a huge part at the wedding ceremony and this is why a lot of brides consider carefully who they choose. As a bride, once you have your list; it's time to ask the all important question – Will you be my Bridesmaid?
These days, it's not enough to just verbally ask your friends or family members to be on your bridal train, couples have come up with exciting, creative ways to pop the question. This post will show you 7 ways to ask the all important question – 'Will You Be My Bridesmaid?'
Enjoy!!!
1. Commission an illustrator to sketch a picture of your bridesmaids and get the illustrations on custom gift boxes filled with goodies for your girls like #BToks2017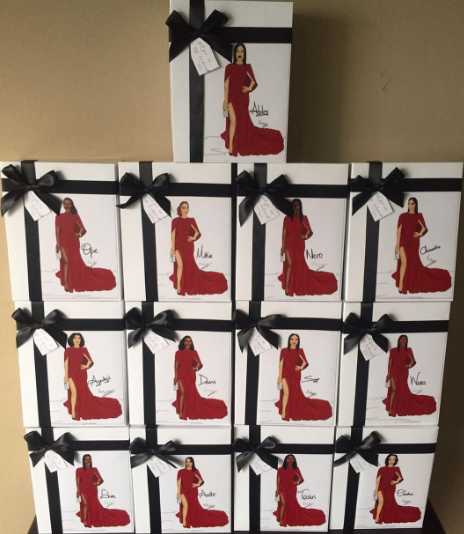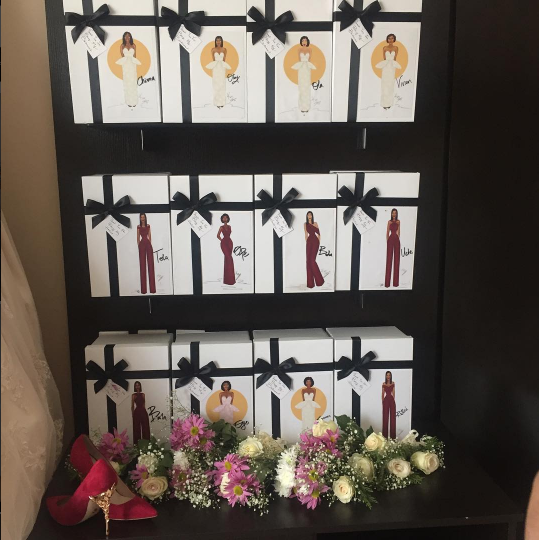 2. Buy a cake and personalise it with the all important question, '[insert name of your dear friend], will you be my bridesmaid?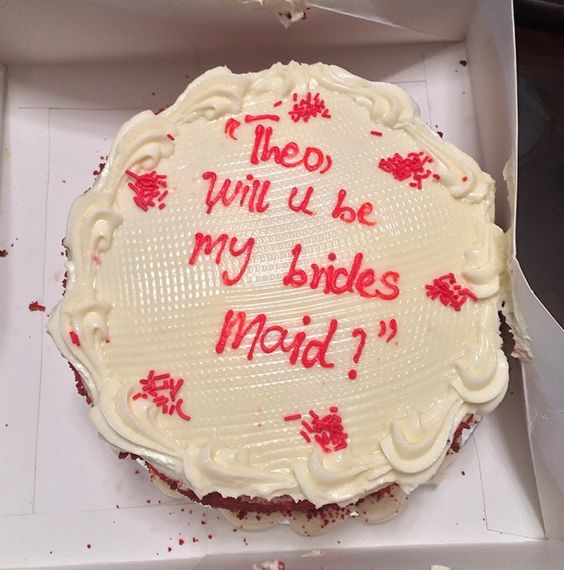 3. Ask them on Instagram like Joke (#JokeAzeez2014) and Tito (#TitHam2016)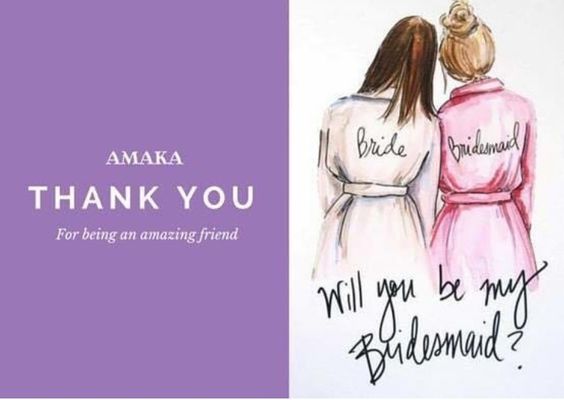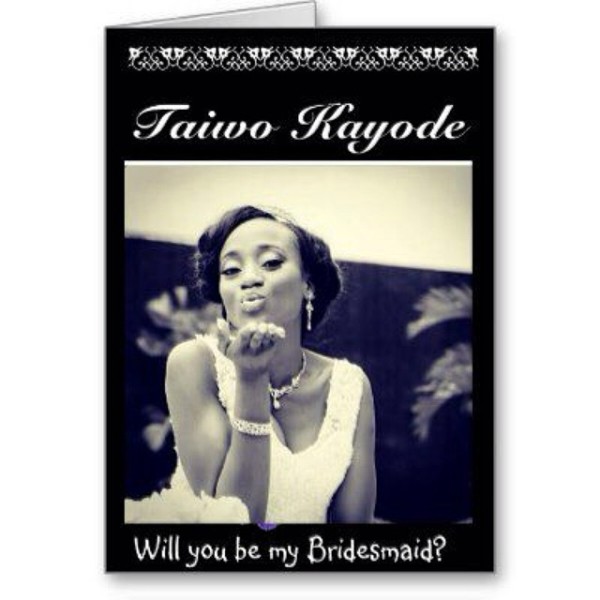 4. Giftboxes + A bottle of Champagne like Kemi (KemiTolu2014). Whatever you decide to put into the gift box or bag – nail polish, cupcakes, etc.; make sure you add a bottle… Baileys, Champagne… anything 🙂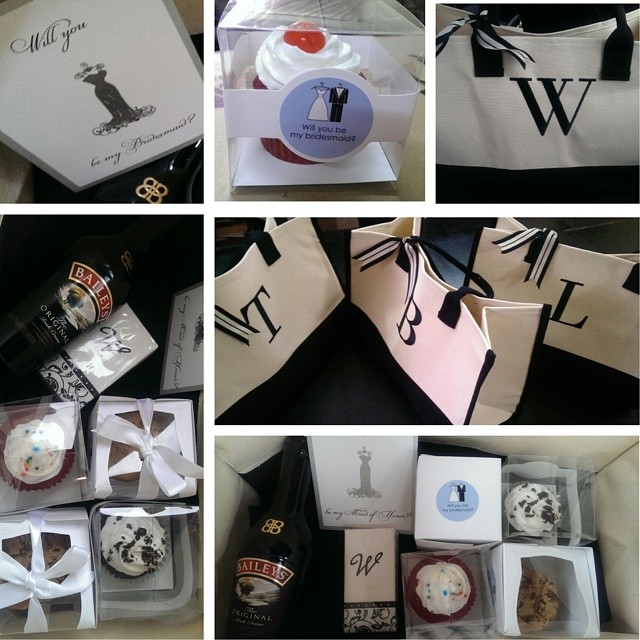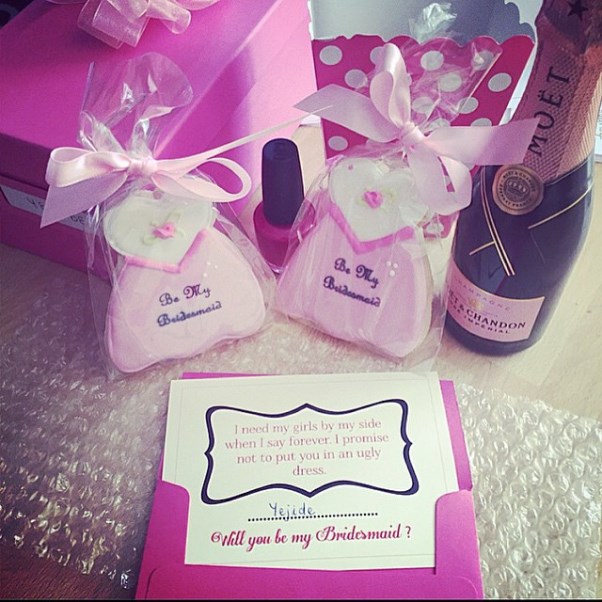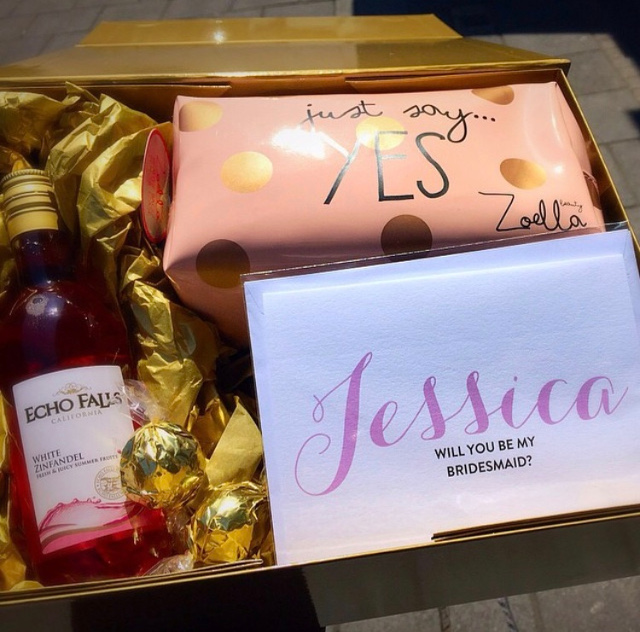 Barbara sent sequined cupcakes with notes to her bridesmaids for #KingsleyandBarbara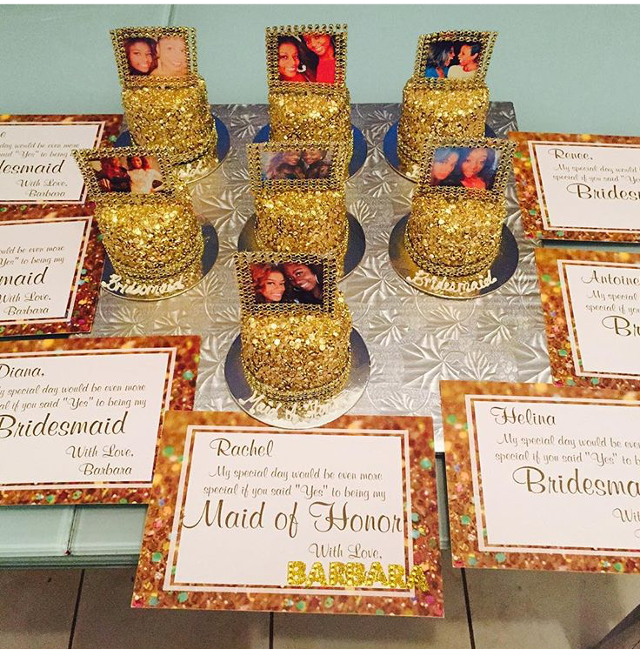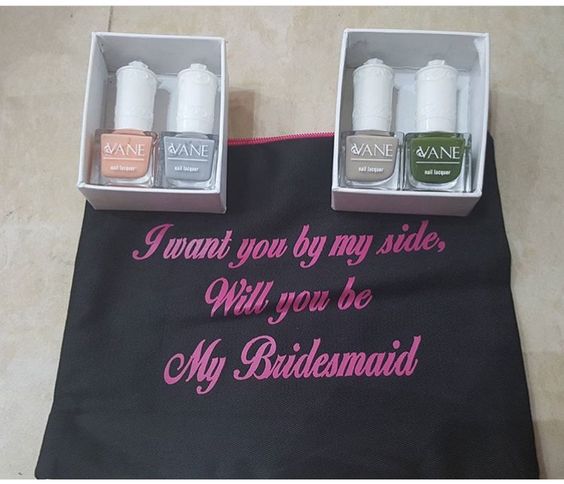 6. Send a card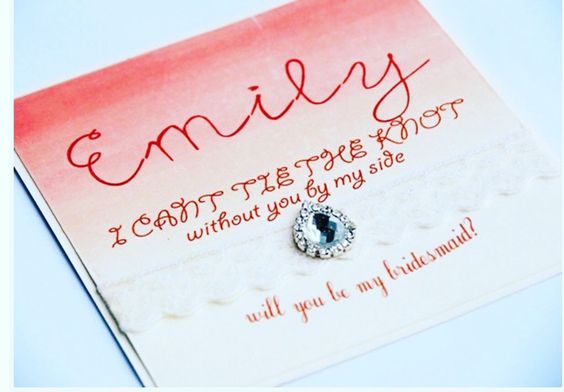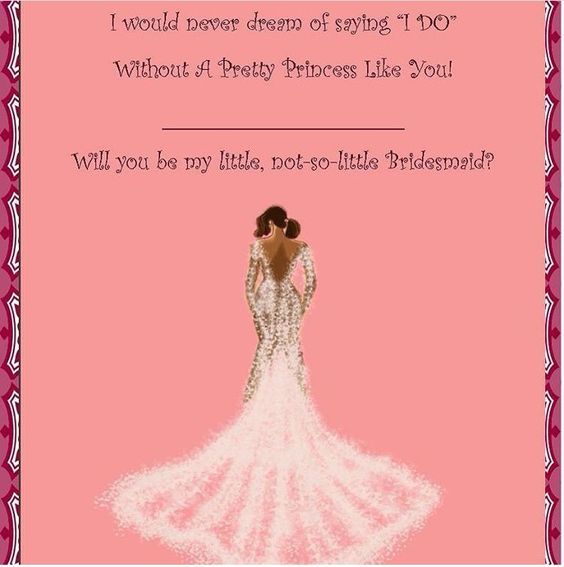 7. Record a lovely message, save it on a USB stick and send it to your bridesmaids. Nigerian bride, Seun from #NiyiSeun2016 said;
I wanted each of my bridesmaids to really understand how special and important they are to me. So I decided to record short videos sharing clips and images of our friendship over the years and how much they meant to me. I put each video on these tiny USBs and placed them in individual boxes [and] posted it to them. I cried recording the videos and even more while editing them. These girls are so important to me and I am so glad I get to share a very special day with them right beside me.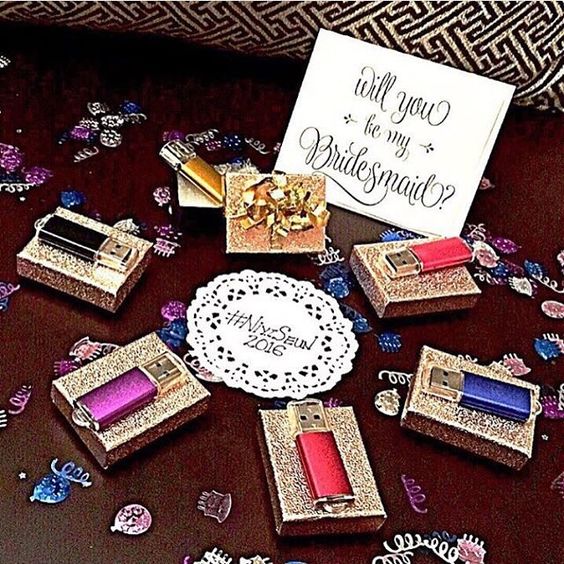 8. Custom mugs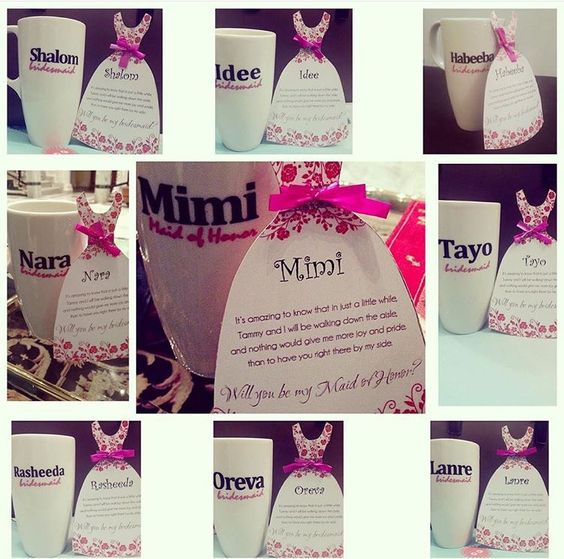 9. Don't ask, just tell them like #WAT16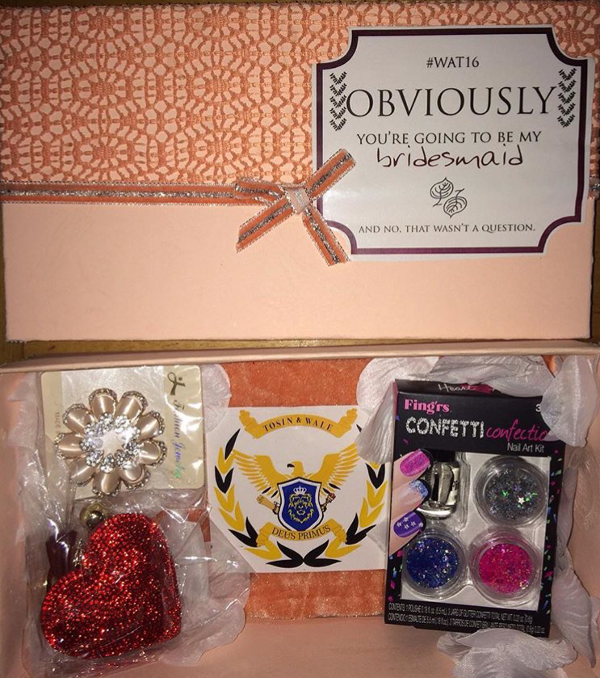 Picture Credits: Instagram