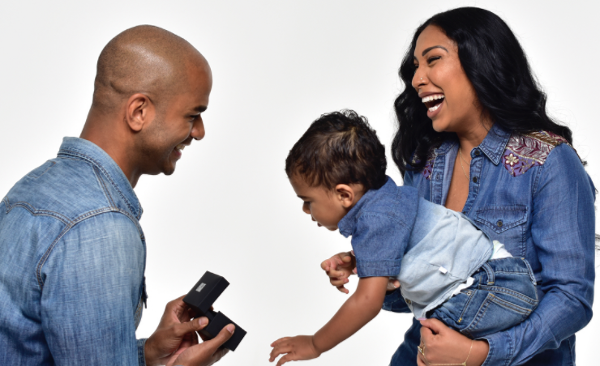 This week was full of love, Valentine's day celebrations, proposals (as expected) and a secret last minute wedding between Amy Schumer and Chris Fischer in Malibu. We also saw a lot of aisle worthy inspiration from the red carpet from the BAFTAs and the premiere of Marvel's Black Panther. Sadly, we also heard the news about Jennifer Aniston and Justin Theroux separating. Read all the wedding news you may have missed last week.
Enjoy!
Nigeria's Vice President, Professor Yemi Osinbajo announced on Twitter on Wednesday, the 14th of February, 2018 that his daughter, Damilola Osinbajo is set to wed Oluseun Bakare. According to several online sources, their wedding is set to hold on the 15th and 17th of March 2018.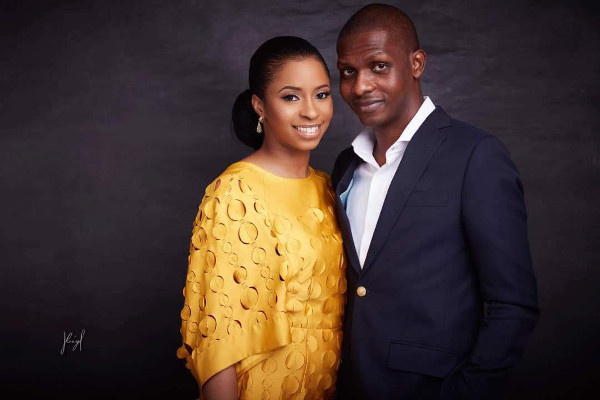 See his tweet below;

With joy and praise to the Lord, Dolly and I announce the betrothal of our daughter Oludamilola Osinbajo to Oluseun Bakare. pic.twitter.com/P3tjjWG6xv

— Prof Yemi Osinbajo (@ProfOsinbajo) February 14, 2018
Every year around mid February, we receive a number of submissions all screaming Red! Love! Roses! February 2018 was no different. From a tale of love to thorns of a rose, beauty inspired shoots to fashion inspired shoots. Here are some of the Valentine's inspired shoots we spotted in 2018.
Amy Schumer weds Chris Fischer. Actor and comedian, Amy Schumer married chef, award winning cook book author and owner of Beetlebung farm in Martha' s vineyard. The couple tied the knot Tuesday, the 13th of February 2018 in Malibu, California. The celebrity wedding guests includes Jennifer Aniston, Jennifer Lawrence and Larry David. Read more about their wedding here
According to Guardian, Reverend Fr. Lawrence Soja – Anyembugu, the Parish priest in charge of Sylvester Catholic Church in New Nyanya, Nasarawa state has sponsored the marriage of 136 couples within two weeks. The priest announced the news in commemoration of his 10th priestly anniversary in St. Patrick Catholic CHurch, Akwanga, Akwanga Local Government are of the state.
Singer, Melanie Fiona said 'Yes' on Valentine's Day! The Grammy award winning singer got engaged to her boyfriend, Jared Cotter on Wednesday, the 14th of February, 2018. She shared the news along with photos on her page on Instagram with the caption; 
That time You and Cam planned a WHOLE FAKE FAMILY PHOTO SHOOT, as a disguise to capture my forever in the making.? Picture #3 is my fav? #LoveAllYearLong #EverydayIsThe14th #HappyValentinesDay …
See more on how Jared proposed here.

Sadly, Jennifer Aniston and Justin Theroux announced that they have agreed to separate after two years of marriage. Jennifer and Justin tied the knot at their Bel Air home on the 6th of August, 2015 after being engaged for 3 years. Their wedding came 10 years after Jennifer's divorce from Brad Pitt.
Kensington Palace has announced that Prince Harry and Meghan Markle's wedding will begin at mid-day on the 19th of May, 2018. The ceremony will be conducted by the Dean of Windor, the right reverend David Conner and officiated by the Archbishop of Cuterbury, the right Honorable, Justin Welby as the royal couple exchange their wedding vows.
We saw two major red carpet events happen last week as well. The premiere of Marvel's Black Panther and the BAFTAs. Look out for our Red Carpet to Aisle inspiration post from both events. While you wait, here's a view of some of the aisle worthy looks we've spotted.
That's it for this week. See you next week for more wedding news weekly updates.