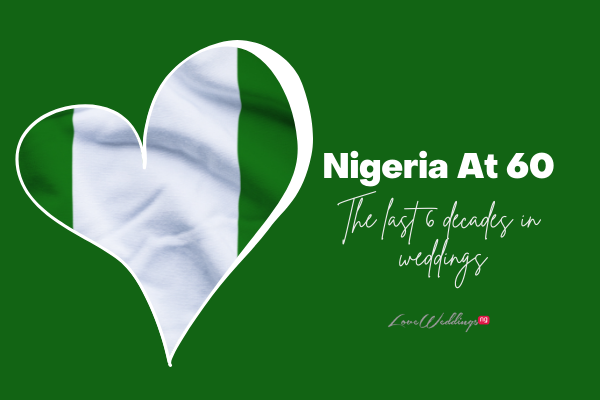 Today, (the 1st of October 2020), Nigeria celebrates its 60th year of independence. At LoveWeddingsNG, we're celebrating by taking a look back at some iconic strides the Nigerian wedding industry has made in the last six decades. Nigerian weddings have proven to not only be a celebration of love but also a display of the beautiful culture and traditions of our people. To some, our weddings are just like a fashion runway show. To others, it's the opportunity to meet the love of your life, meet friends, and ultimately the fusion of families. One thing we can all agree on is how much it contributes to the Nigerian economy.
We love how much this industry has grown and this is why we are taking a look back to draw comparisons and highlight similarities and differences in the weddings we used to have vs what we have today. So grab your favourite Naija snack (small chops preferably and a glass of palm wine (maybe) and enjoy!
FASHION: The fashion and style of all key players at Nigerian weddings – the bride, groom, wedding guests, etc. keep evolving. Take a look at pictures of some Nigerian brides from the 1960's vs now and you'll see that although their looks were always iconic, there's a huge difference.
As an observer, brides in previous decades leaned towards more dramatic looks (exaggerated sleeves, lace, etc) while the contemporary brides are more minimalistic choosing to focus more on the details. It was very common to see brides in the '60s, '70s, and '80s in dramatic wedding gowns with puff sleeves and dramatic headpieces and gele's. Brides today (in the 2000s) focus on personalizing their looks and putting a modern twist to traditional looks. Comfort is key for these brides and they are daring with their choices.
Various traditional bridal outfits have been restructured by modern brides with little tweaks such as choosing a skirt over a wrapper to create a more fitted look overall; this makes a huge difference. Brides are no longer afraid to change up looks by adding fascinators, using less jewelry, and even converting some looks to trendy styles such as jumpsuits.
And the grooms are not left out; they've become more daring with their styles and you'll see how much groom's today play with colours. In the past, the go-to colors for grooms were black, grey, and navy blue; it was considered daring to wear white but today, we've seen a whole range of colours – green, amber, pink and more.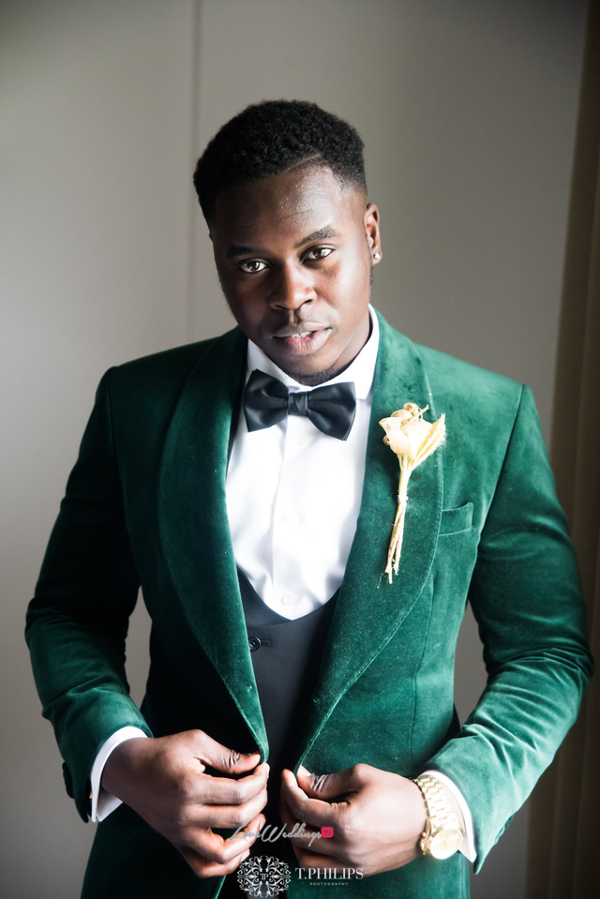 THEMES & EXPERIENCES: Nigerian weddings now have themes, which have introduced new experiences especially at wedding receptions. In the past, the wedding day was pretty standard – the ceremony followed by a few hours of dance, food, and merriment at home, on the streets with canopies, or in an event center. Today, couples invest a lot of thought into the look and feel and overall experience of the day. Key decisions are now made around choosing an intimate vs large, wedding at home vs destination, indoor vs outdoor, and we see elopement weddings gaining grounds pretty fast.
DECOR: Let's paint you a picture of what the decor at Nigerian weddings looked like in the past. In the morning after the vehicle assigned to transport the couple and bridal party arrived and had been washed, a piece of satin cloth is thrown on it, balloons tied to either side and the all-important 'Just Wedded' plate number is pegged to the number plate. Party rental chairs made of iron and plastic were the go-to options for wedding receptions until they progressed to the white plastic chairs. Artificial flowers were also very popular.
The decor today feeds off from the theme and is created to match this and create an overall experience. Chair options today include Chiavari chairs, cushioned chairs, and even sofas for the couple and the after-party area. Fresh flowers, suspended lights, chandeliers, and amazing special effects have created some of the most dreamy decors at Nigerian weddings.
VENUES: Wedding venues have changed tremendously over the years. In the past, it was common to set up canopies and chairs at home or in an open space and that was all good to go. Modern couples have embraced beachsides, rooftops, restaurants, hotels, ballrooms, gardens, and more as top options for their wedding ceremonies and receptions.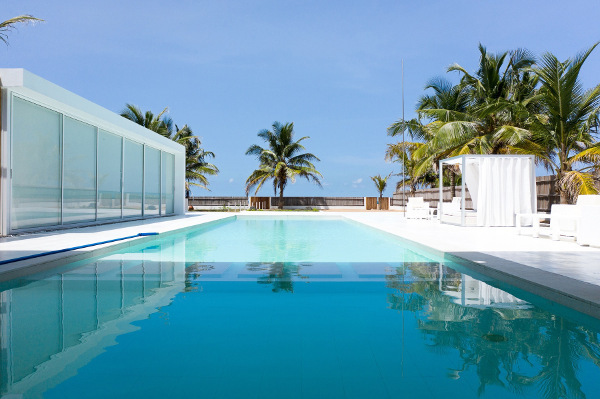 CAKES: We understand that cakes play an important role at weddings – so much that one of the key activities at the wedding reception revolves around them. Cakes have evolved over time from simple to super creative designs. In the past, what made a wedding cake grand was how many tiers it had. Today, grand wedding cakes take different formats and colors. The go-to colour was white but bakers have become very artistic.
STATE WEDDING OR WAR WEDDING?

On April 19, 1969, while Nigerian soldiers, civilians were dying in a civil war, General Yakubu Gowon was getting married in Lagos.

He was 34 when he got married to his sweetheart, Victoria; the only leader to get married in office. #HistoryVille pic.twitter.com/hwuWcQce8c

— H i s t o r y V i l l e (@HistoryVille) January 11, 2019
As the world adapts to smaller and more intimate weddings due to the COVID-19 pandemic, it is highly likely that wedding cakes will scale back more and more. We've seen a rise in the mini wedding cake trend, which usually features up to two to three tiers at most.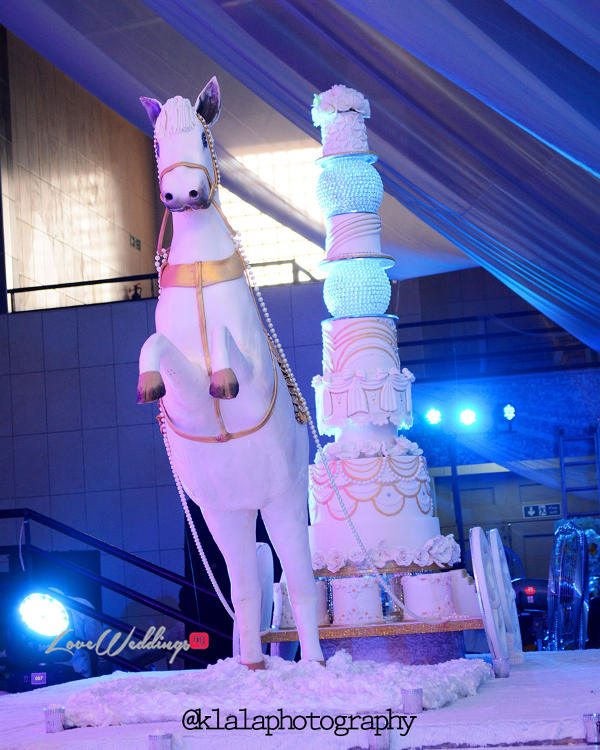 MEDIA & TECHNOLOGY: In the past, we had to wait for a photo spread in our favorite newspapers and magazines (Shoutout to Ovation!) or live coverage on television (e.g. Bisi Olatilo Show) to catch up with top society weddings. Thankfully, media and technology have made Nigerian weddings more accessible; social media platforms like Pinterest and Instagram mean we no longer have to wait for those glossy spreads ready with our pair of scissors to cut out a style we like. These days, you can just hit save and you have instant access to pictures and videos forever.
The growth of online wedding platforms such as LoveWeddingsNG dedicated to showcasing weddings has also helped make it easy to access weddings and find wedding vendors who can help couples have the best weddings for them.
Also, there has been a level of sophistication in the way these precious wedding moments are captured. Drones, HD cameras have made capturing moments from Nigerian weddings even more beautiful and savouring the special moments a lot easier. We have come a long way from dull black and white photos and coverage to vibrant beautiful moments.
VENDORS: It is amazing to see the level of professionalism that has popped up in the Nigerian wedding scene. In a bid to allow the ceremony to run smoothly, all hands must be on deck on the part of professional wedding planners, bridal stylists, hairstylists, wedding consultants,  photographers, videographers, decorators, bakers, and more. In fact, the saying 'it takes a village' is so apt when it comes to Nigerian weddings as that's the only way to ensure delivery of an amazing wedding and/or event.
In the past, family members doubled up as wedding witnesses, caterers, party coordinators, and more. If you ask us, we particularly like this new wave of professionalism in the wedding world. We'll just leave this point here 😊
Thank you for reading our special report. As we celebrate #Nigeriaat60, we raise our glasses to the couples and their families who have set the pace for us to follow. Together at 60, we hail our nation on how eager she is to celebrate love in unending creative ways especially in these uncertain times. We commend the wedding industry on how she effortlessly continues to create and adapt to new trends like virtual weddings. And we look forward to the birth of more wedding trends and the industry marching on.
60 hearty cheers to our dear country, Nigeria 🇳🇬