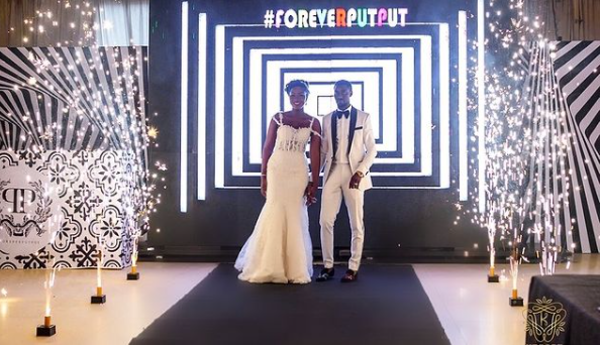 Wedding hashtags are fun and cool and they've been adopted by Nigerian & African couples since 2014 or even earlier. Initially, wedding hashtags all looked the same; with everyone going with the usual Groom's name + Bride's name + Year of wedding formula = e.g. #KikeTayo2016; they all started to look very similar. Then couples and planners started getting creative, thinking outside the box to create new wedding hashtags.
All the wedding hashtags featured in this post are creative, fun, interesting, and they stand out. So we're proud to present over 20 wedding hashtag ideas to get you inspired!
#GoingTheBOTCHWay
#RareLove2020
#TFare2019
Get it! What's not to love about Tunmishe & Adefare's cool wedding hashtag
#ForeverPutPut18
Jennifer & Samuel's wedding hashtag has a ring to it that we like.
#KukuMarryMe2019
Lape and her husband's wedding hashtag lives rent-free in our head all day, every day
Eyimofe & Baba's wedding hashtag was inspired by their radio-themed pre-wedding shoot and we love it. Watch the video if you missed it here.
#MeantTubi
Tolani and Tiwalolu Tubi were meant to be together so it's no surprise that they chose #MeantTubi as their wedding hashtag! We love it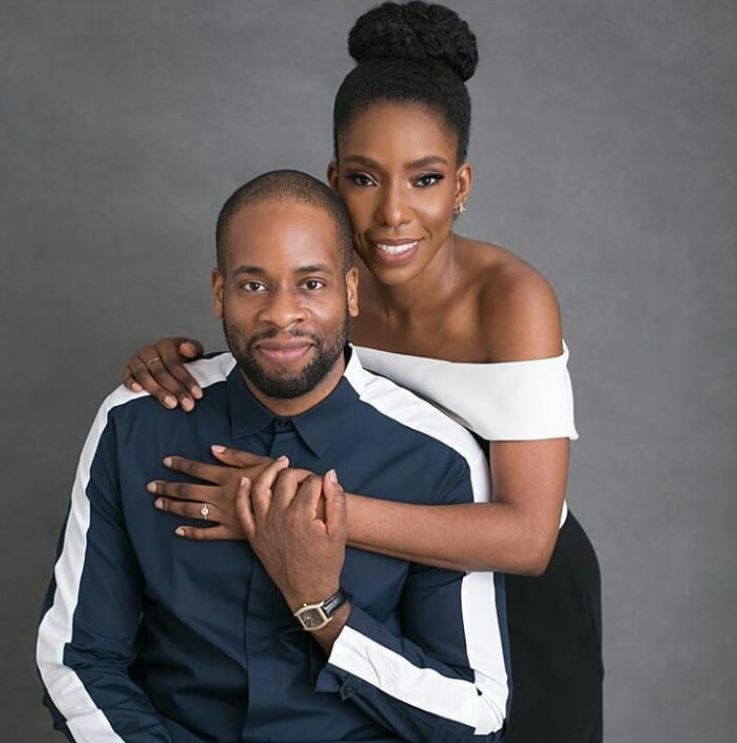 #NoHashtag2018
Uju and Uzoma really couldn't be asked with coming up with a wedding hashtag so they chose #NoHashtag2018. With sizzling pictures like this one from their pre-wedding shoot with Abuja-based photographer, Bedge Pictures; they really didn't need a complicated hashtag.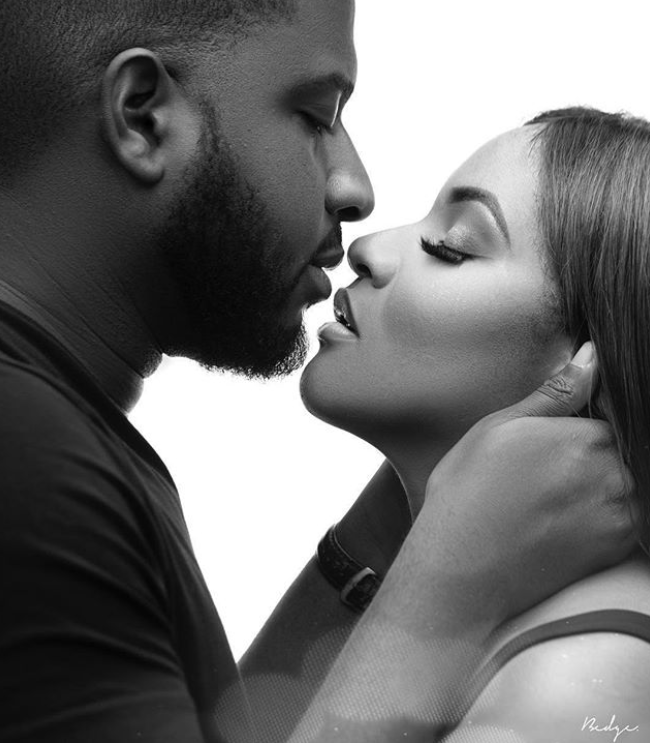 #Slaay18
Adeshewa and Olaoluwa said 'I Do' recently; their wedding was planned by Tessallure Events. We loved pretty much everything about their wedding – their stunning outfits, all the little details and of course their wedding hashtag – #SLAAY18. They truly slayed the hashtag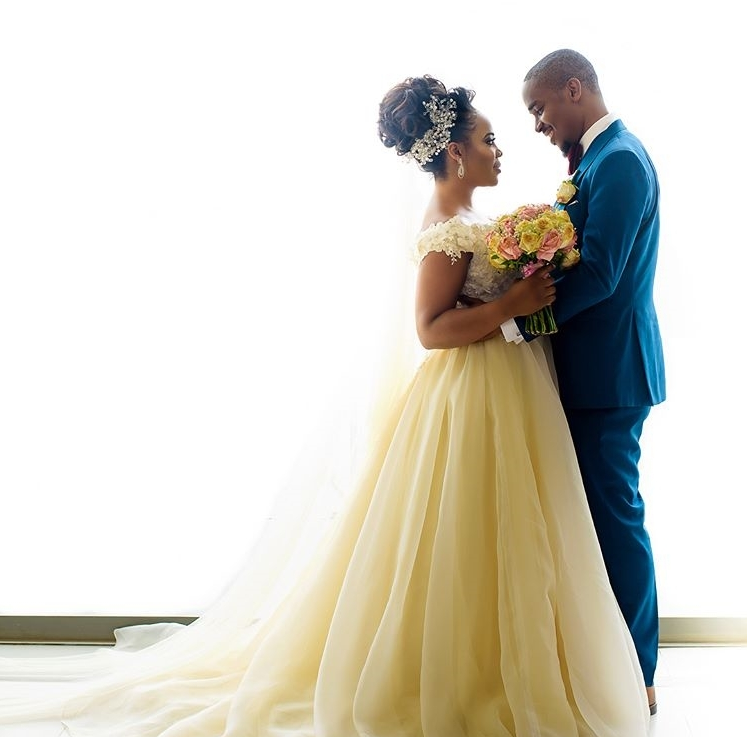 We love Tunde & Labisi's wedding hashtag
#PatGetsaKia
Patricia and Kiadum had two wedding hashtags – #MeettheSutehs and #PatGetsAKia. Even though they used both their names in the hashtag, we love the use of the verb 'get'. It also reminds us of a very famous car brand – Kia. This is the sort of hashtag your guests wouldn't forget in a hurry.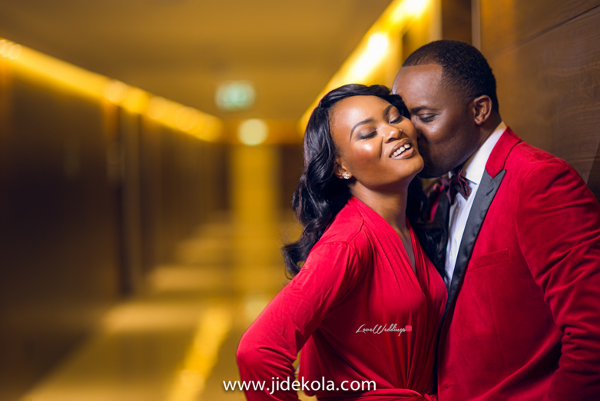 Their travel-themed wedding planned by IPC Events trended for all the right reasons. From their grand entrance in a bubble to their themed wedding and their cool hashtag, Kike and Tayo's Nigerian wedding was definitely high up on our radar. They also had two wedding hashtags – a regular one (#KikeTayo2016) and a unique one inspired by the theme of their wedding (#DestinationIDO16).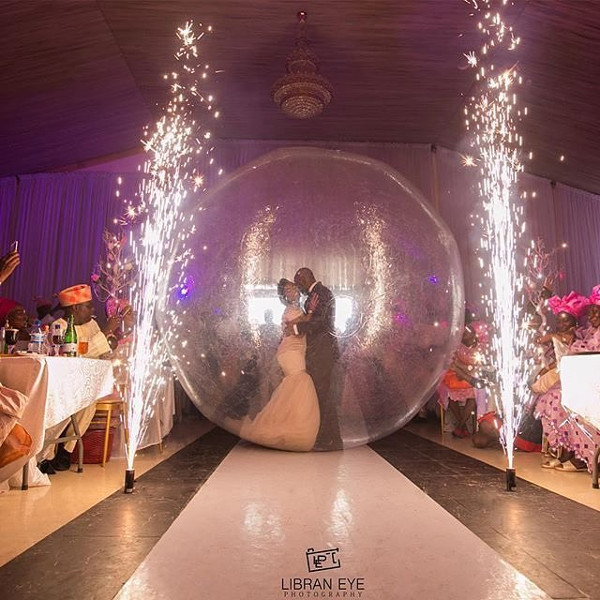 Baker and founder of Sweet Indulgence, Olamide Smith got married to her lover, Udeme and we love how their wedding hashtag literally took a slice from the bride's company name 'Indulge' 'from 'Indulgence' and used the couple's surname 'Williams' and the year of their wedding.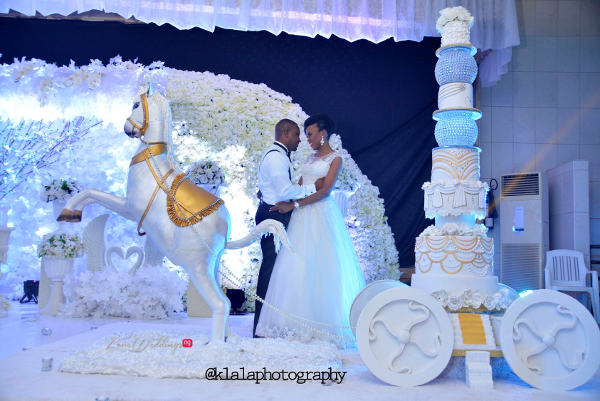 Femi and Ini had a rustic wedding in Nigeria and we love their hashtag. They used their married surname 'Leye' and added 'Love Lane' to the end of it. We can't say exactly why but we love it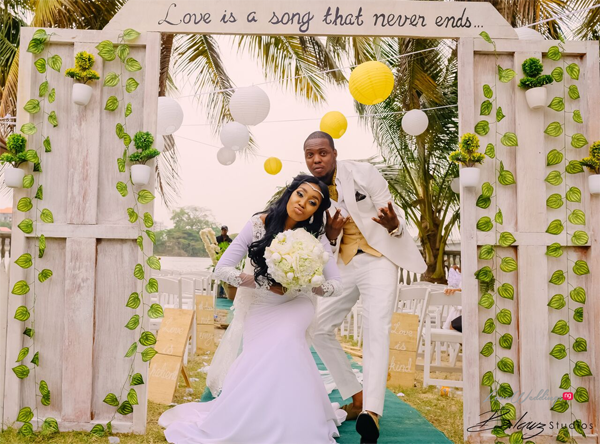 #LookHughesGettingMarried
Efe and Kevin got married in Chippenham, Cambridgeshire. They became Mr & Mrs. Hughes so it was only befitting that their wedding hashtag read #LookHughesGettingMarried. We love the play on the phrase 'Look who's getting married'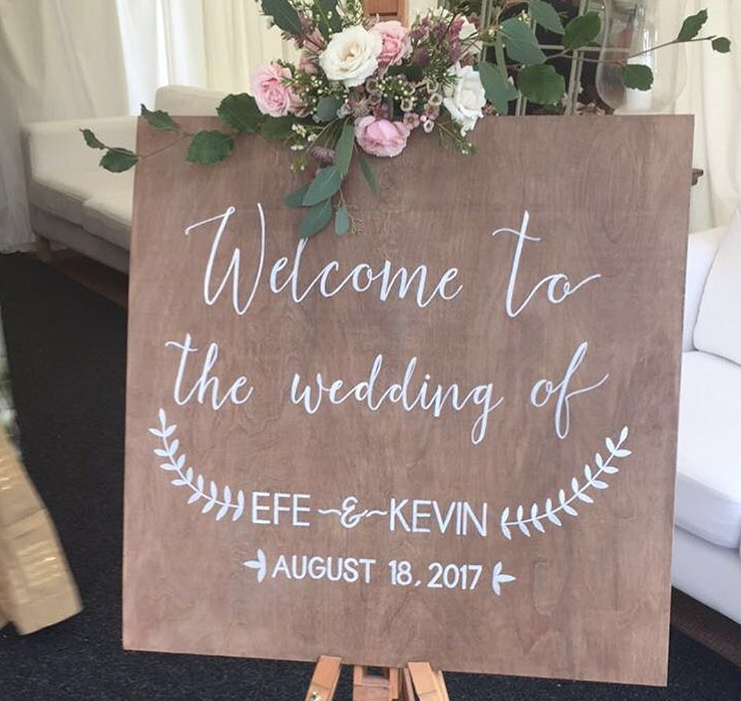 #Holaa18
Hilda and Lanre's wedding hashtag makes us start singing Sugarboy's 'Hola Hola'. The couple got married in April 2018 and their wedding was planned by BankySu Events.
#TheOneForYou2018
Irene and Chiji's wedding hashtag was in synch with Simi hit song 'Smile for me'. As the song goes, they truly found the one;
I, I, I want to be

The one who makes you do the things you thought you'd never do

Let me be the one for you

I, I want to be, your weakness baby
Dami and Deji choose the first letter of both their names to form their wedding hashtag #DWedding17; they were also team '2 wedding hashtags'. Their second hashtag was #TaiDKnot17.
#SignedSuledDelivered
Inspired by Stevie Wonder's 'Signed, Sealed, Deliver', we love Yejide & Lanre's wedding hashtag.
#TheDynamicDuah
#CYILoveYou
#Ekolove2020
#TYINtheknot
#MeetTheEngrs18
#ForeverOk
#WeTheCollins
#TheRealRotimis
#DestinationTo4eva
#ThatLumifyLove
We love Fadekemi and Femi's wedding hashtag
Have you spotted any other creative Nigerian wedding hashtags, leave a comment below and we'll check it out