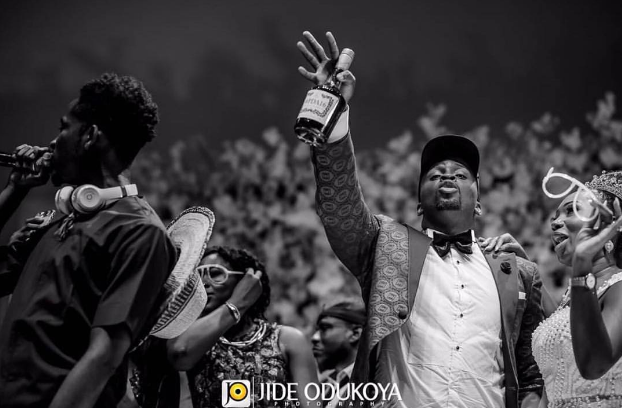 It's that time of the year again. Gosh!! We'll be 3 soon!!! Yippeeee!!!
If you're still lost, let's find you… December for us is a month to reflect here at LoveweddingsNG; we always take a look back at the year to see what trends stood out. Catch up if you missed Nigerian wedding trends in 2014 and 2015.
This year, we are going to try (as much as possible) not to repeat trends from previous years because trends like pre-wedding shoots have been on our lists for the last two years so lets just accept that it's no longer trend and a must-have for Nigerian couples. This is just in case you notice something that's not on our list, we've probably covered it in previous Nigerian wedding trends articles.
So without further ado, get comfy, grab your small chops, jollof rice, chapman, cocktails, everything… Here we go;
1. Two Wedding Hashtags:
In 2016, having one wedding hashtag was not enough, a lot of couples had at least two hashtags. You don't believe us, see some examples below;
Etc….
2. Joint Wedding Instagram Accounts:
Instagram is such a huge deal now for Nigerian couples. A number of 2016 couples created a joint account on Instagram specifically for the wedding. See some examples below;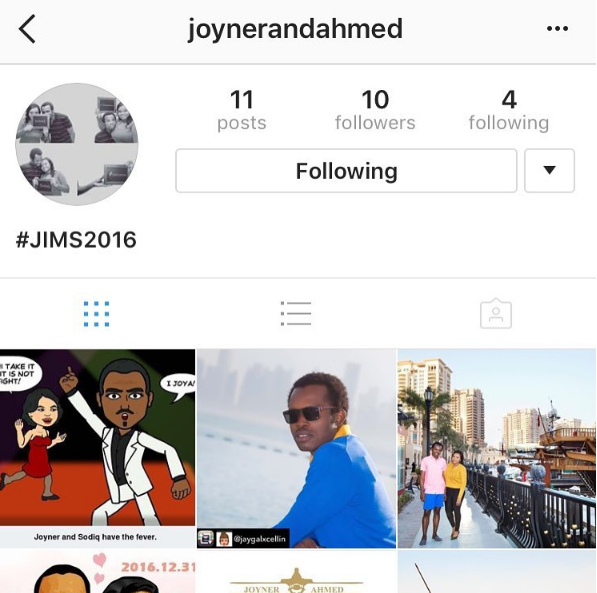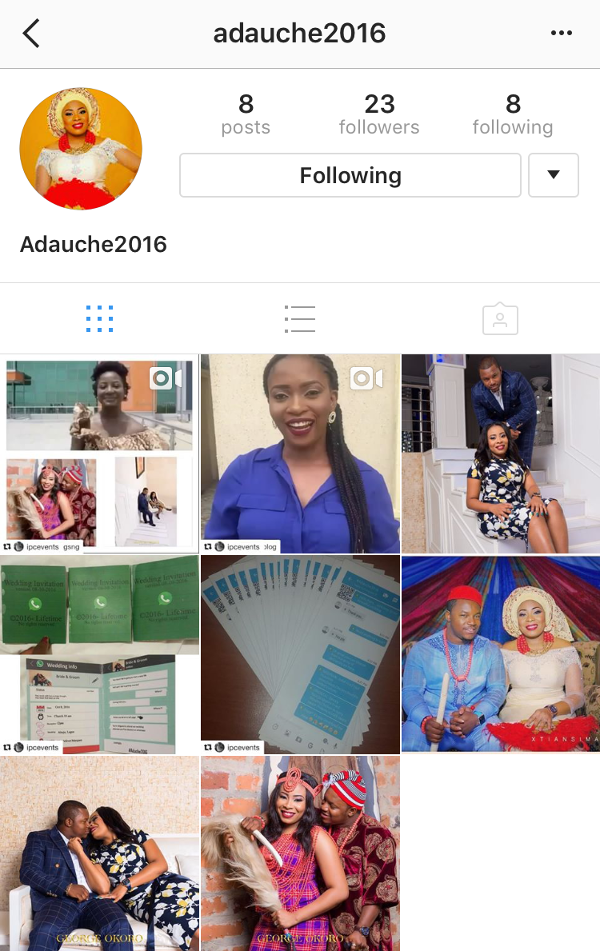 3. Illustrations:
This was on our list of trends last year but it got even stronger, we think! Basically, illustrations became the in-thing for save-the-dates, wedding invites, bridesmaids/groomsmen invites and gifts, banners, and more. Here are a few examples that stood out for us;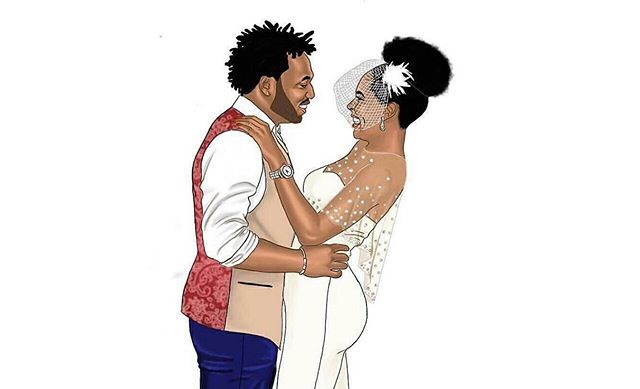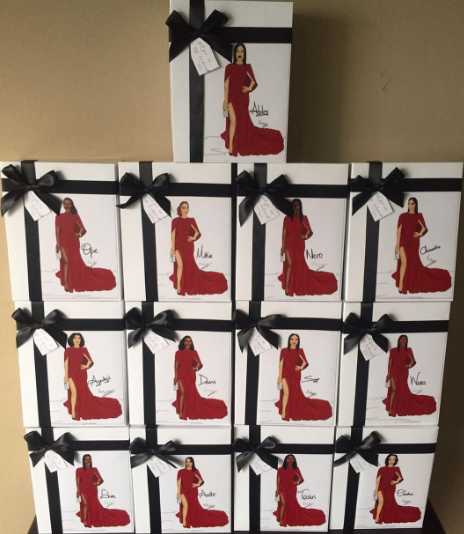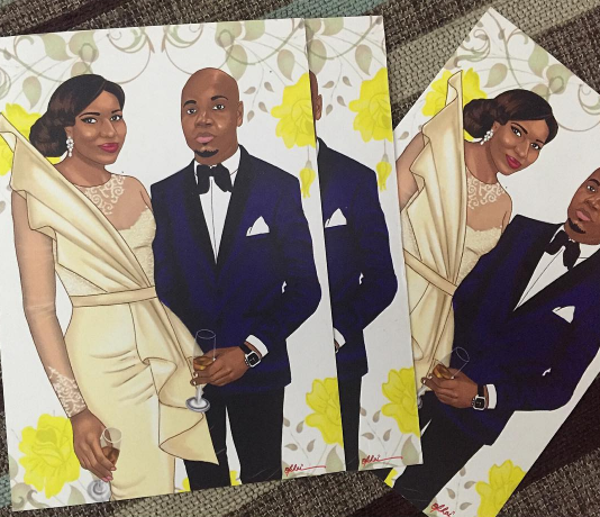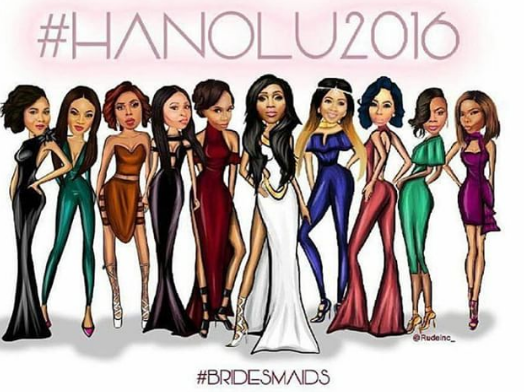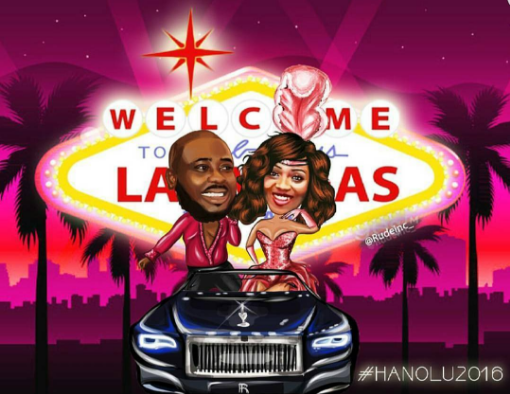 4. Animated Love story videos:
Very close to the point above. Right from the beginning of this year, we spotted a lot of couples telling their love stories using 2D animated videos. Here are a few examples we loved below;
Joyner & Ahmed (#JIMS2016) told the story of how they met in this super fun and creative 2D animated video produced by Paranormal Factory and directed by WHPH Media.
Jummy and Kunle (#TheDoks16) did the same with an animated video produced by Rebecca Animation Studio.
Olaitan and Mimee (#OllyMee16) told theirs in this animated video produced by Inspire Studios.
5. Stylish & Brave Grooms:
We've been saying it for ages that we need grooms to step up their game. This year, they went above and beyond. Gone are the days when grooms only wore black, brown or grey suits, we saw a number of colors – green, blue, yellow, and fabrics – croc brocade.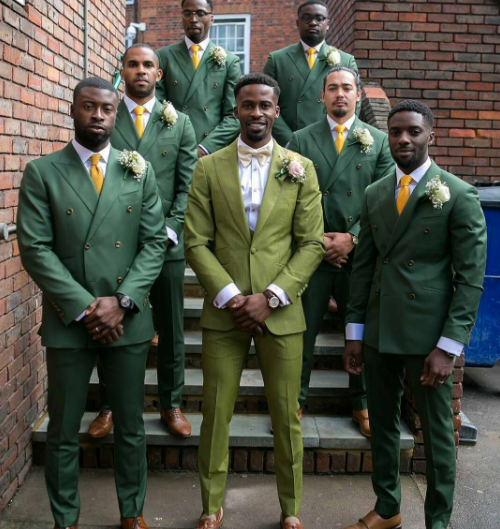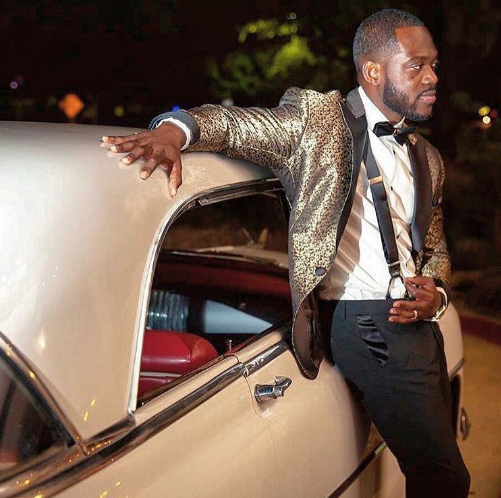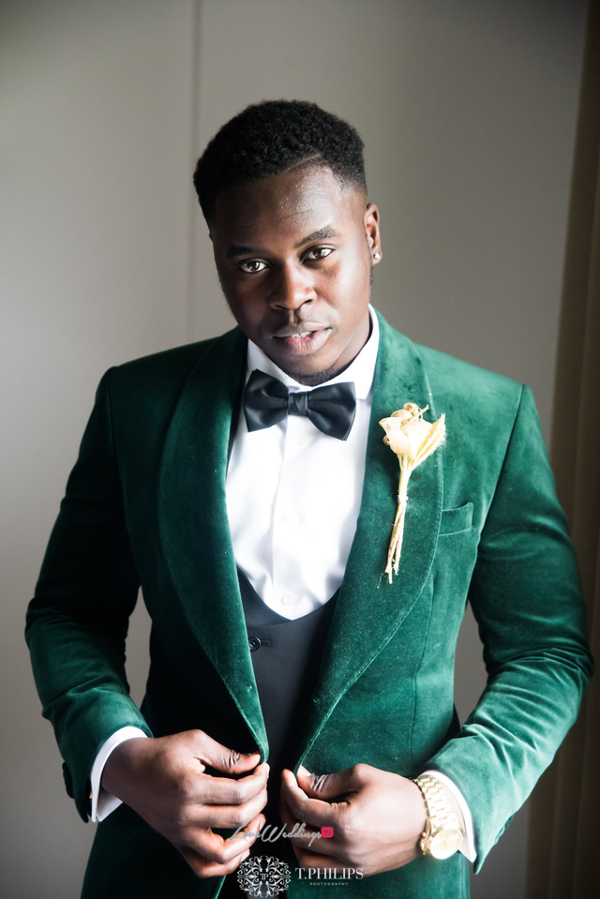 6. First Look:
Traditionally, the first time the groom sees his bride is when she walks down the aisle at the ceremony but 2016 brides and grooms embraced the 'first look' idea. A first look is a moment staged and set up usually by a wedding photographer or videographer for the bride and groom to see each other before the ceremony. The bride and groom would usually agree with the wedding vendors on site away from family and friends to give them privacy and to make that moment just for them.
7. Grand Entrances:
Tell us a Nigerian couple that didn't have a grand entrance at their reception…
Okay!! Maybe we're exaggerating a little but 2016 couples turned their wedding reception aisle and stage into the sort of intro/performance you'll see only in a theatre. At the start of the year, we had #TheDoughs (Megan and Ekene), who walked into their reception hall, which was kinda grand because most Nigerian couples would usually dance in after their bridal train.
But then boom, we started to see carriages, cranes, lifts, 'this bubble thing' (more on that later), dance routines, curtain calls, etc. We have to give it to Nigerian wedding cinematographers, The Wedding TV; they probably filmed more grand entrances in 2016 than any other vendor we know.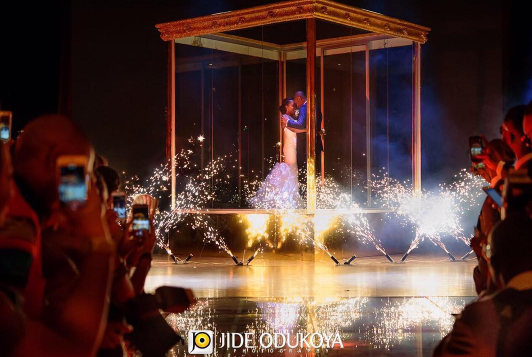 Kike and Fisayo (#DestinationIDO16) rolled into their reception in a bubble
#Chikaz2016 recently had a really grand entrance too, which featured choreography by Kaffy
8. The Decor & Wedding Themes:
Hmmmm!! Nigerian decorators and planners were not smiling in 2016. From Cinderella themed wedding decor, travel-themed weddings (#DestinationIDO2016), movie-themed weddings, social media-themed weddings (#AdUche16) to ice-themed weddings (#PDA16 – the white wedding), jungle themed weddings (#PDA16's traditional wedding) we saw nearly every creative interpretation of the wedding stage and a wedding theme possible.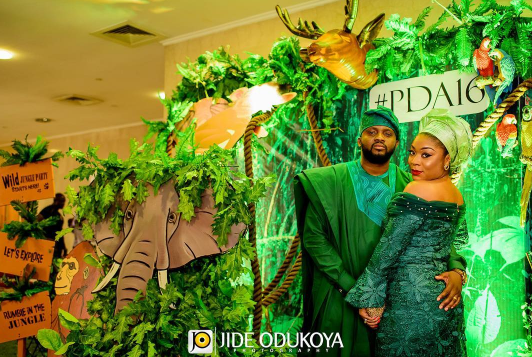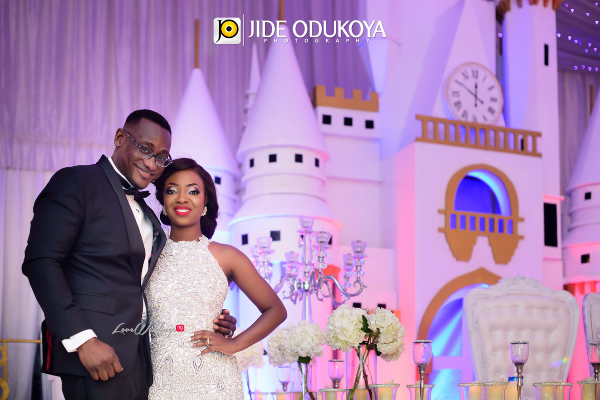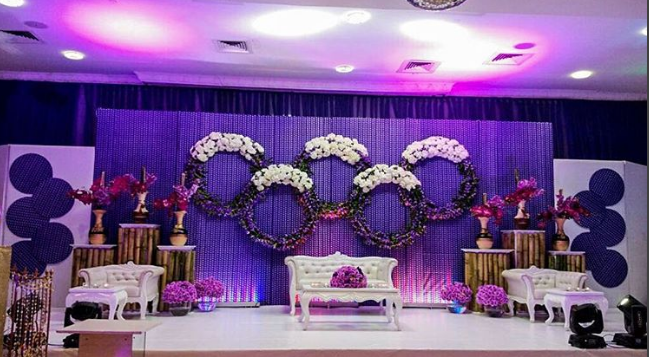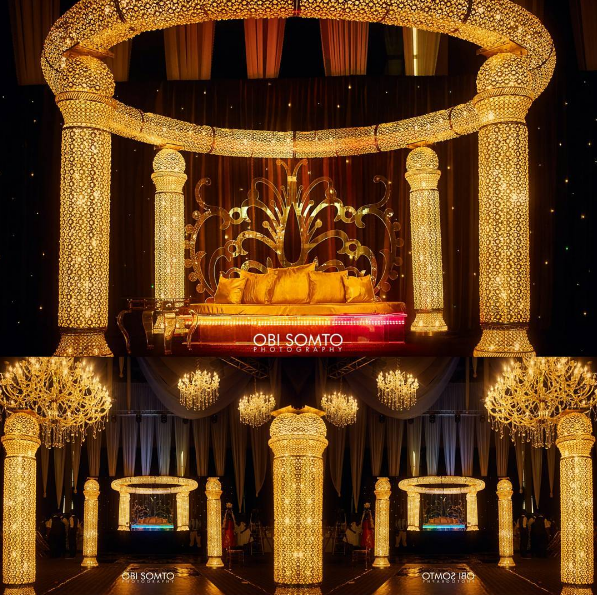 9. Sparklers:
Major shout out to Innovate Media Services, Eventecture, and other companies; they've brought the stages and dance floors at a lot of Nigerian weddings alive with all kinds of sparklers, special effects and more.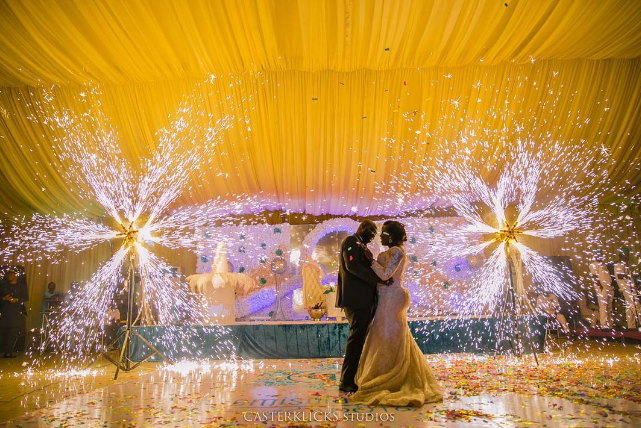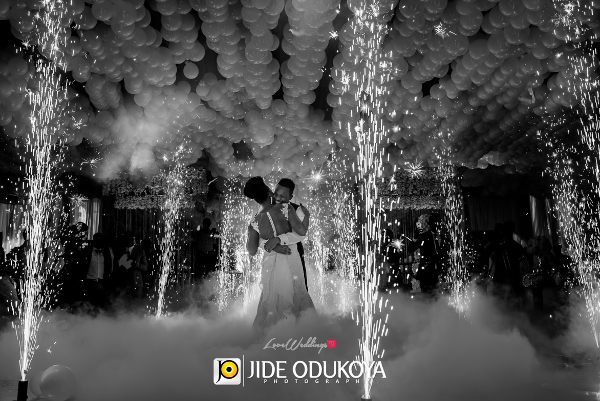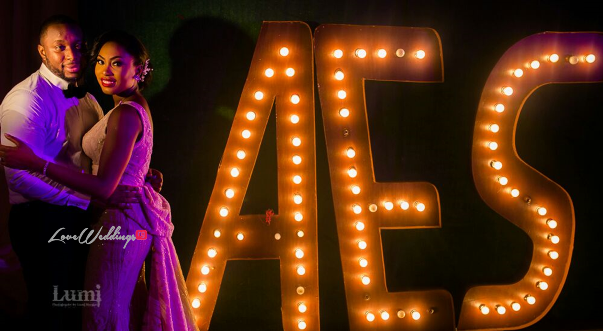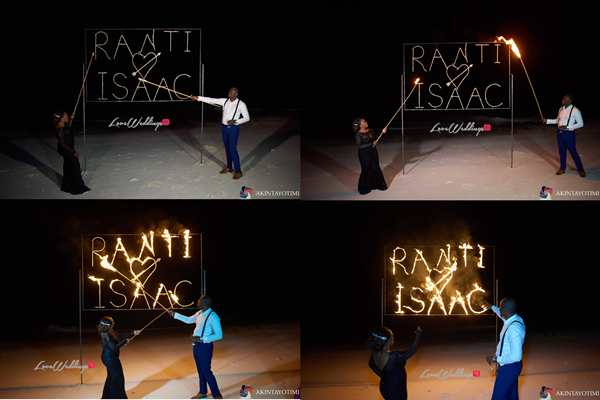 10. Wedding logo:
This carried on from last year.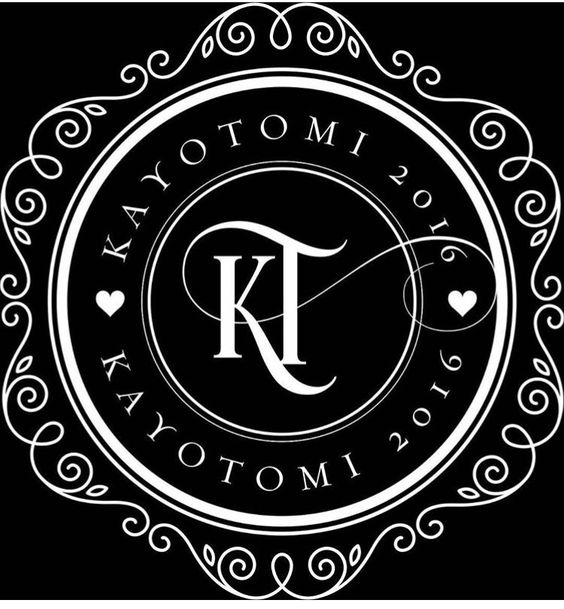 11. The Giant Bubble / Human Hamster Ball
We're really not sure what to call it but this bubble was a trend for 2016 couples. At Noble Igwe & Chima Otisi's wedding, the bride arrived in her second outfit in the bubble. Who can forget the couple from #DestinationIDo16's grand entrance and the ssaxophonistat a wedding earlier this year who entertained guests in a bubble.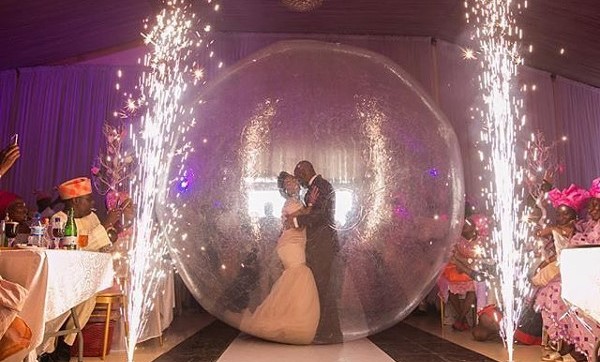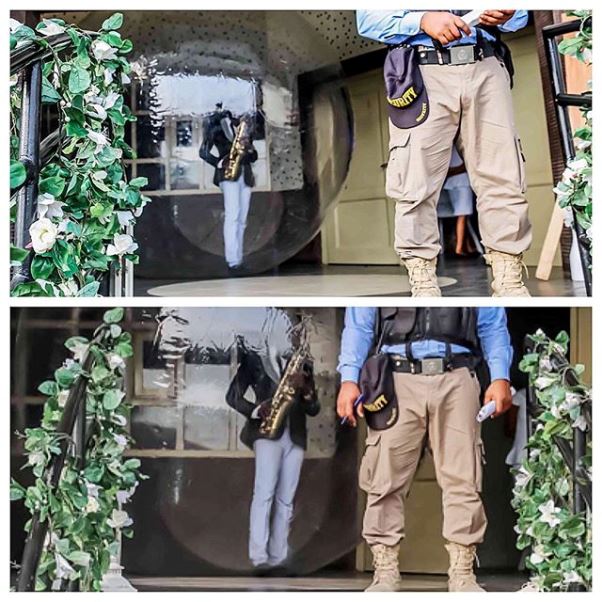 12. Out of this world wedding cakes:
From suspended wedding cakes, naked cakes, grand wedding cakes, and even a life-sized horse carriage cake, we saw it all in 2016.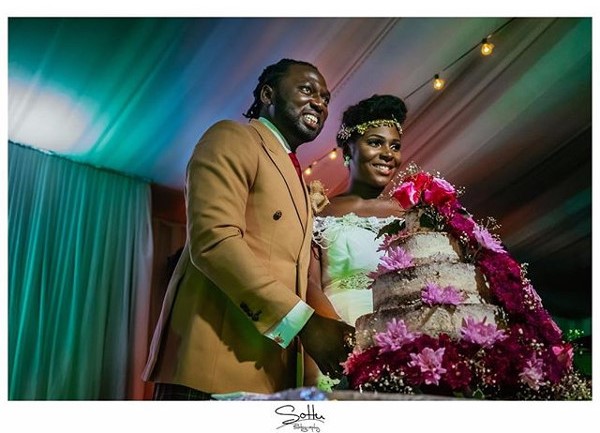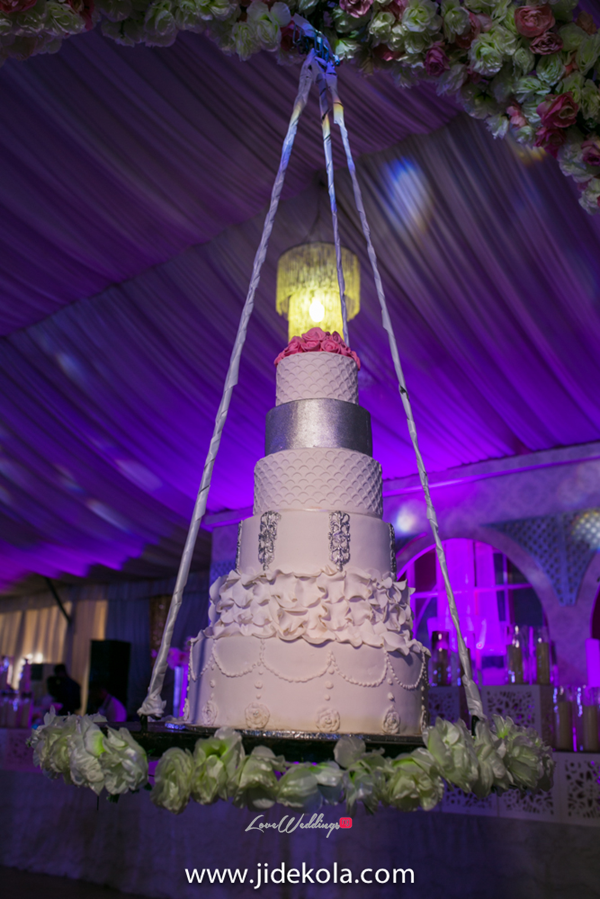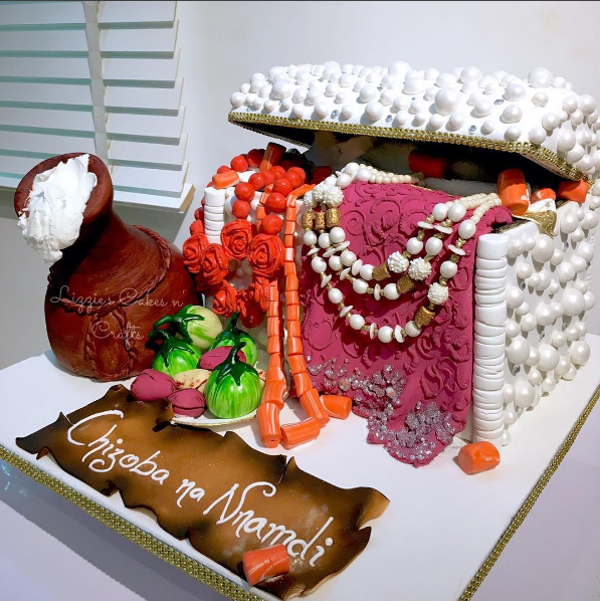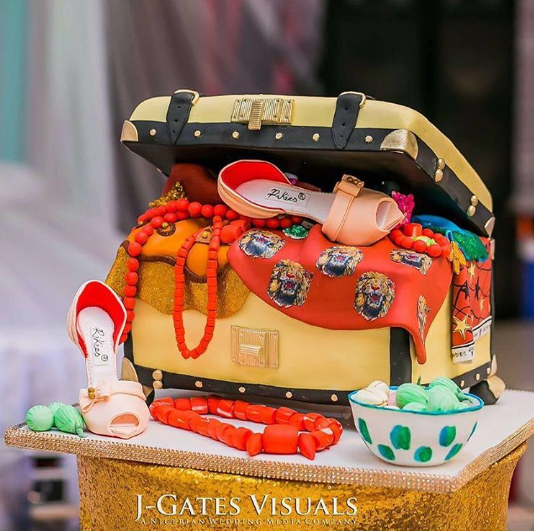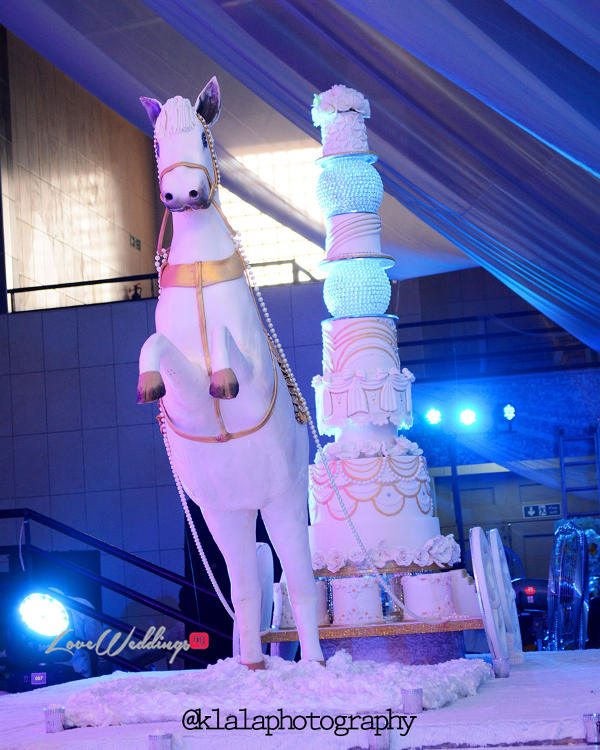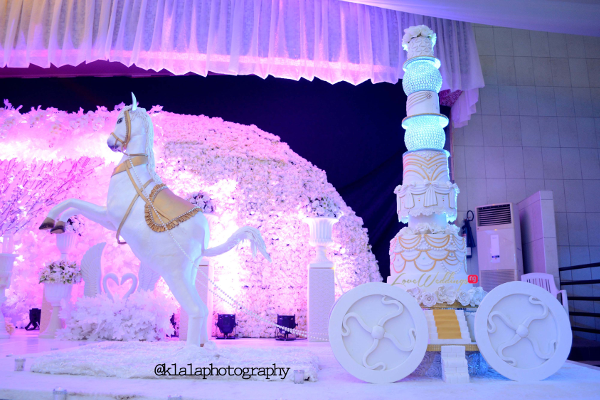 More amazing Nigerian wedding cakes HERE
13. Outdoor wedding ceremonies were very popular with 2016 couples. Couples still opted to have their receptions indoors.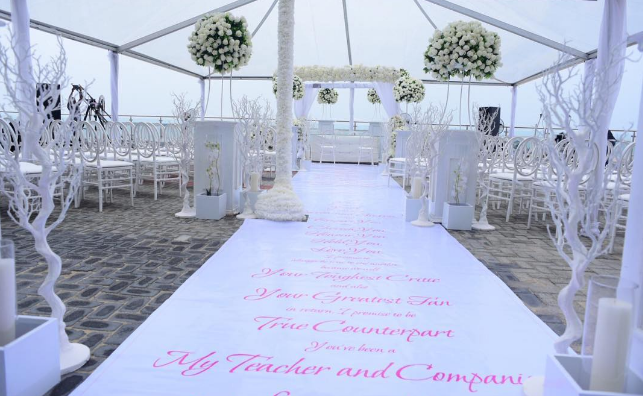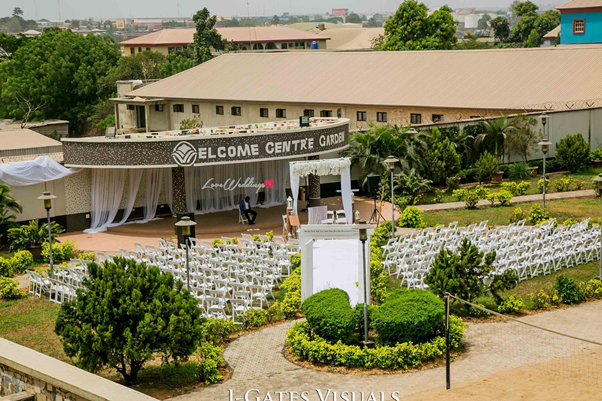 14. Access Cards:
This year must have been tough for the MGMBAN (Mo Gbo Mo Branch Association of Nigeria). Nigerian couples did not mess about with their 'Strictly by Invitation' code. Access cards were very popular; they became so much of a trend that some couples we know just had them for the sake of it (i.e. no security at the entrance checked or collected these cards from the guests)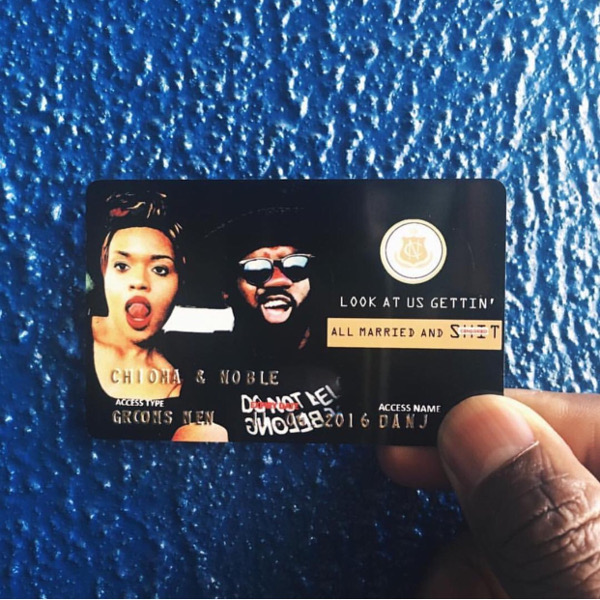 15. Choreography/Performance:
We noticed this trend last year A post shared by African Wedding Blog (@loveweddingsng) on Jun 24, 2016 at 3:39am PDTat Simi & Sid Esiri's wedding but this year, mehn, we saw plenty coordinated wedding dances. Brides and bridesmaids, groom and groomsmen, they all came ready.
Remember Abi & Olivia
16. Mannequin Challenge:
Trust Nigerians to stretch a trend until its last kobo. Last year, it was the Dab, the year before 'The Solange inspired pose' and now it's time for the mannequin challenge. We don't even need to dwell on this one too long. Just watch the video below.
17. Turn Up/The After Party: This is by far our favorite trend from 2016. Nigerian wedding receptions in 2016 literally turned into a 'lit' night out complete with mood lights, DJ's, celebrity performances, etc.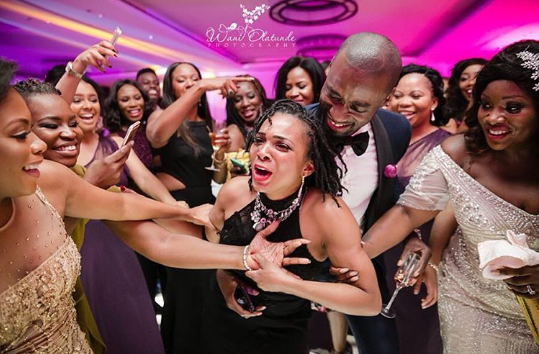 Nigerian wedding after-parties were so much of a big deal that couples hired separate caterers to ensure guests were fueled and energised to dance the night away literally. We'll call this trend 'After Party Food'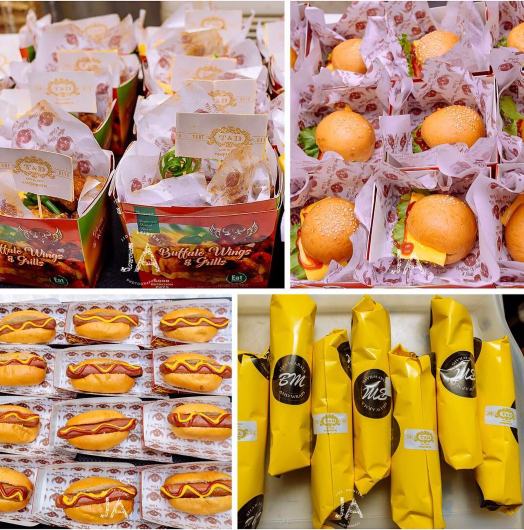 The after-party also came with props – custom sunglasses, snapbacks and more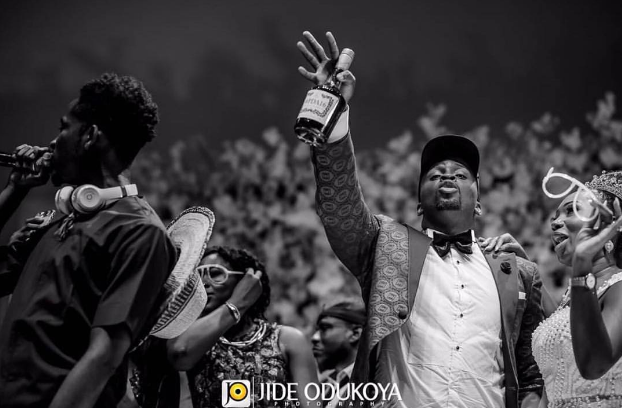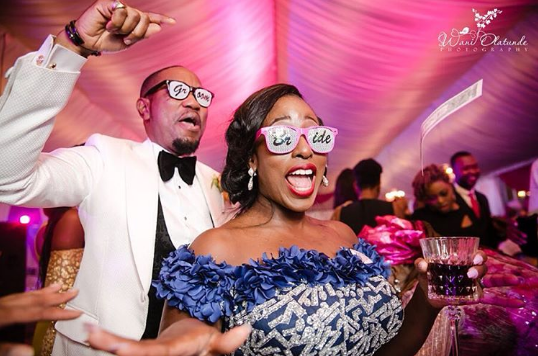 18. Doughnut walls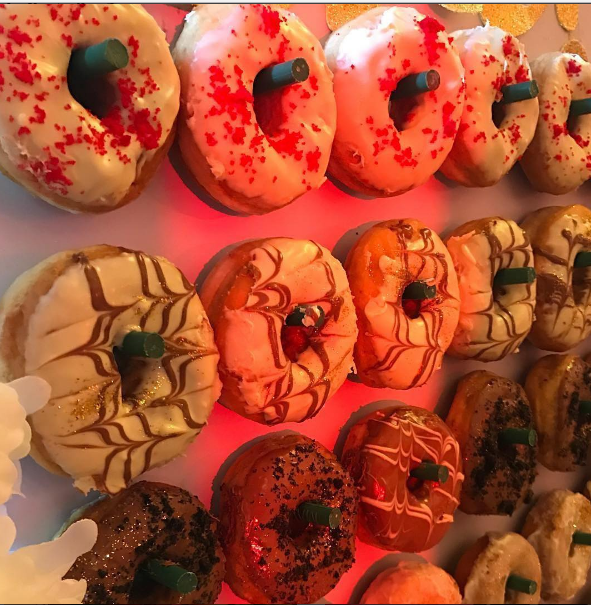 We had to stop here because the list was getting way too long. So… what do you think? Did we miss any trends you noticed this year? Let us know. Drop Your Comments Below.
Read our African wedding trend reports here
Picture credits: Wedding & Party Network | Instagram