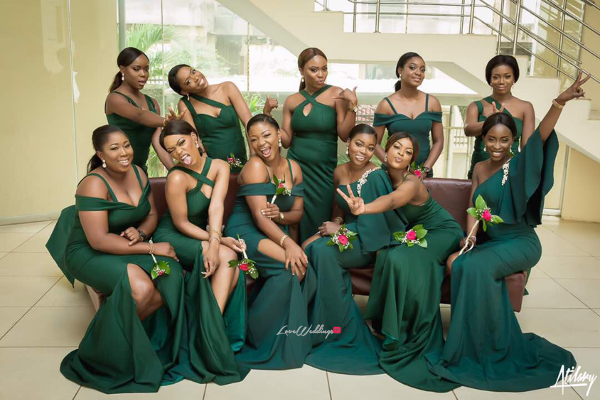 Mismatched Bridesmaids are taking over at Nigerian Weddings. The term 'mismatched bridesmaids' is used when each bridesmaid chooses a style she feels comfortable wearing while sticking to a central theme. Their dresses can vary from fabric, color, length to the style of the bridesmaid dress.
We spotted this trend at Chef Fregz & Lala's #Asewereniseoluwa, Ini & Femi's #TheLeyeLoveLane wedding, Stephanie & Soji's #OGLoveStory, the #HDLoveStory and more. Check out how these bridesmaids rocked their individual looks.
Enjoy!
#FandJ2018
Diana's bridesmaids at #TeamRook2018 wore dresses with different necklines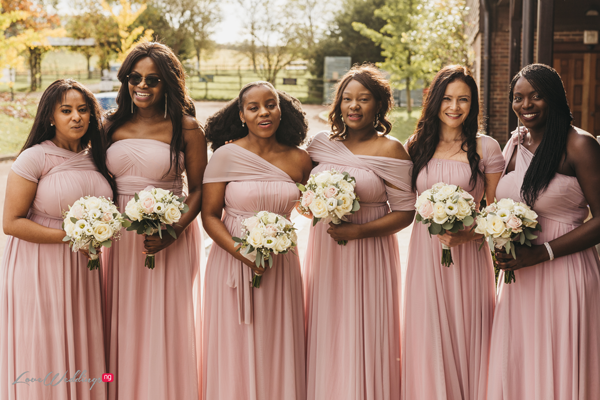 #OGLoveStory: Stephanie's bridesmaids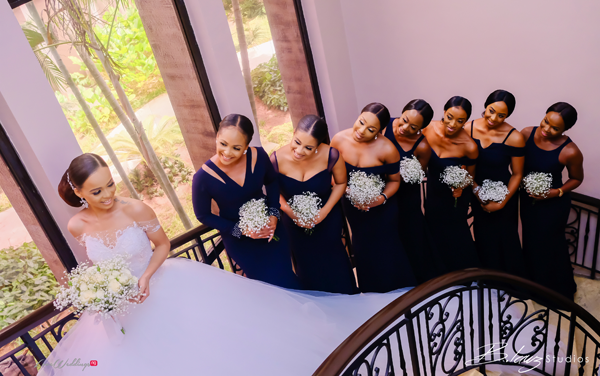 #AJ18 Bridesmaids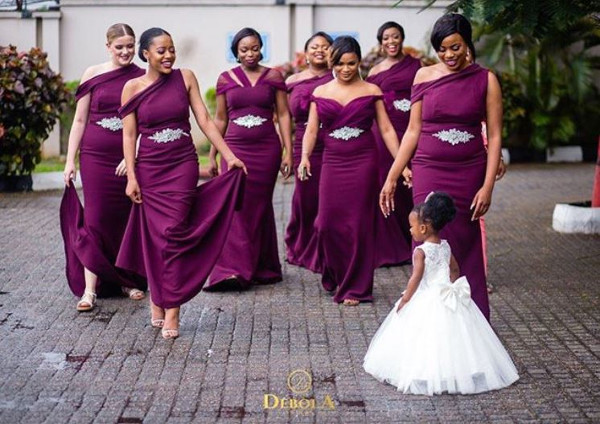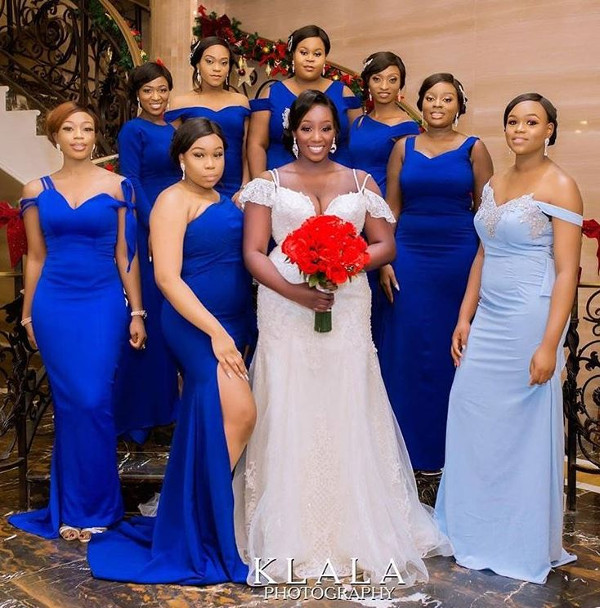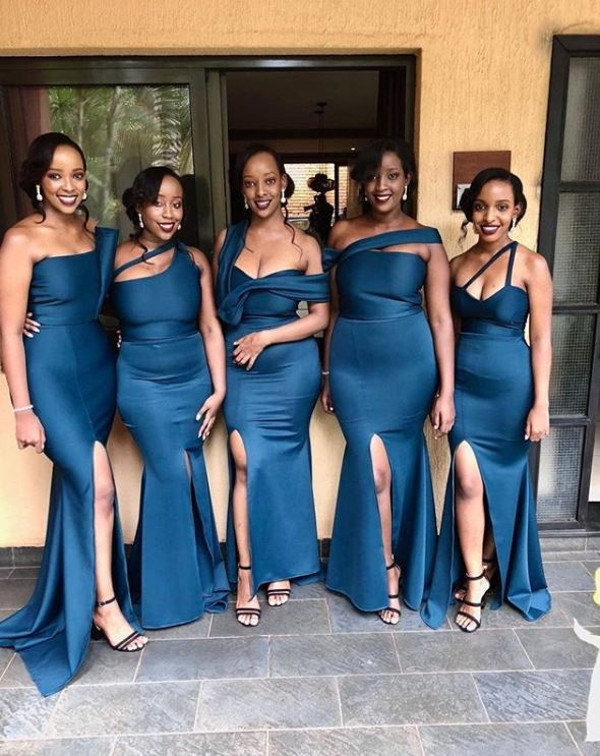 #Asewereniseoluwa: At Gbubemi 'Chef Fregz' Fregene and Lala Akindoju's wedding, we spotted four bridesmaids wearing slightly different styles.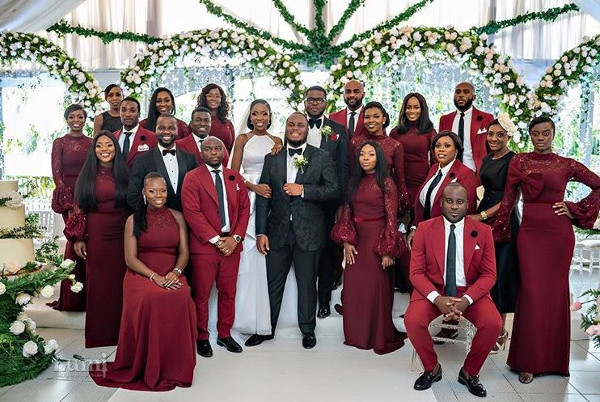 #MandATheMerger: Red with a fascinator was the code but we saw one bridesmaid wear her dress with a different neckline.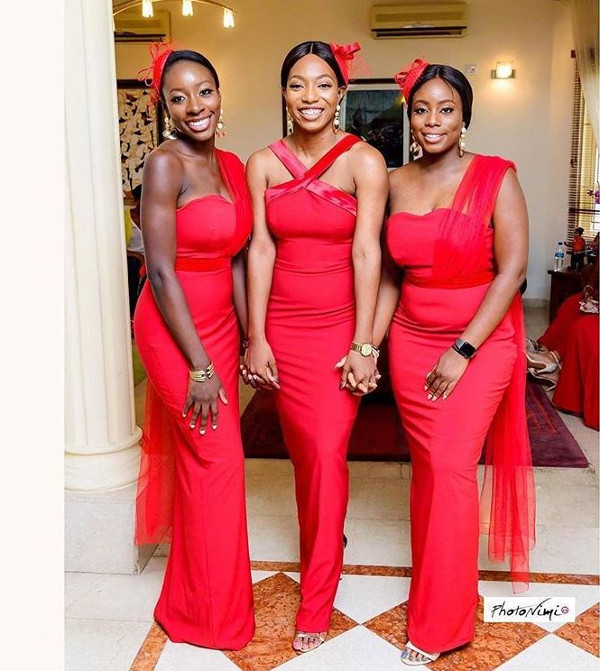 #ISquared18: At Ihuoma Linda Ejiofor & Ibrahim Suleiman's garden themed wedding, all the bridesmaids wore yellow dresses designed by Mai Atafo. The top half of the dress was tailored to a style each bridesmaid wanted and the bottom (skirt) of the dress remained the same for all bridesmaids.
#TKTheWedding: Temi's bridesmaids stood out in green and rocked their individual styles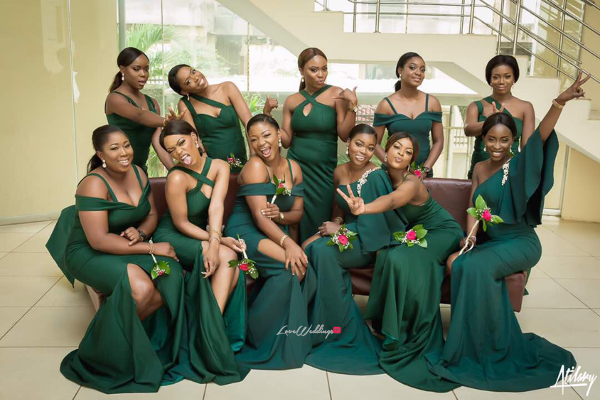 These bridesmaids all wore dresses in the same colour but changed the necklines to suit their individual styles.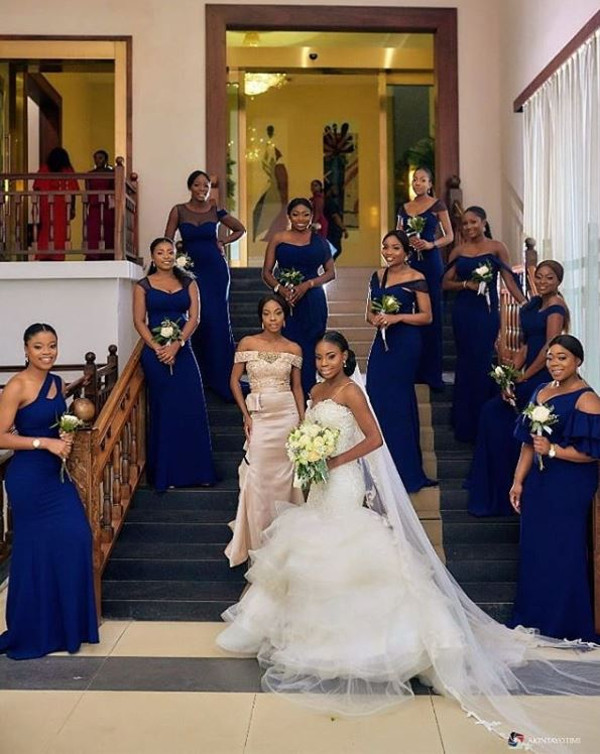 Bridesmaids in white but different necklines.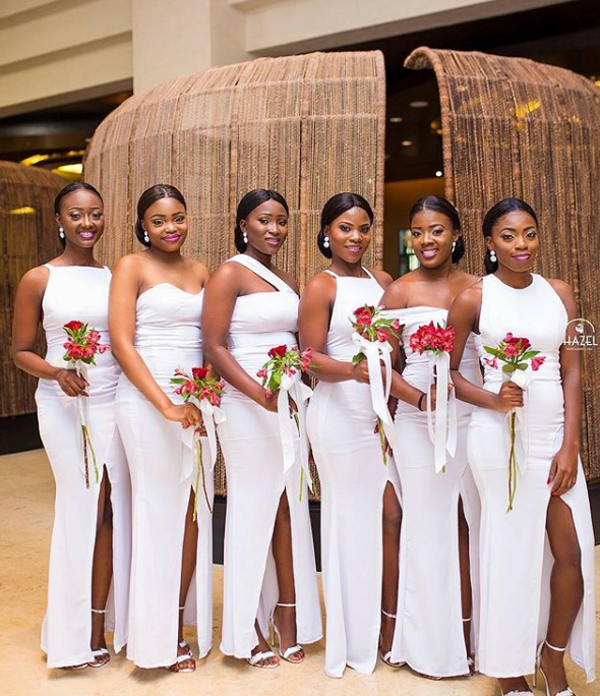 Bridesmaids in black with different necklines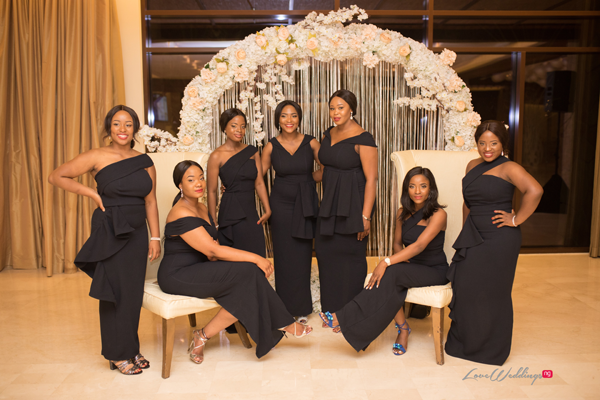 #HDLoveStory: Halima's bridesmaids rocked their individual styles. Check them out.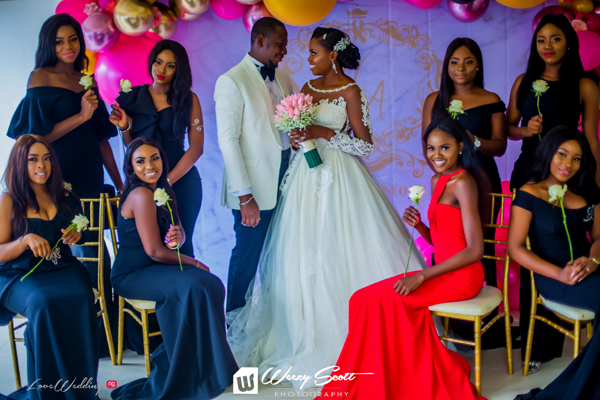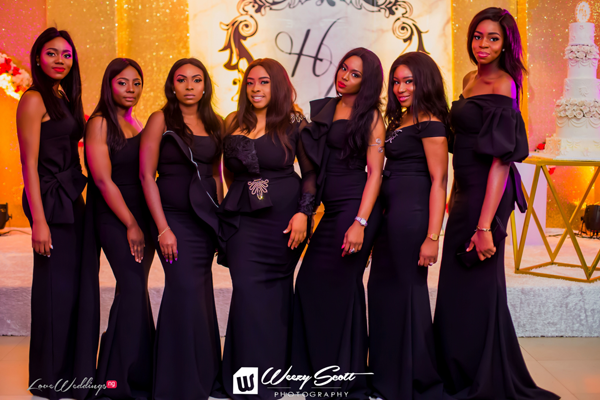 #Faaji2018: Fatima Ganduje's bridesmaids all wore black but rocked very different styles.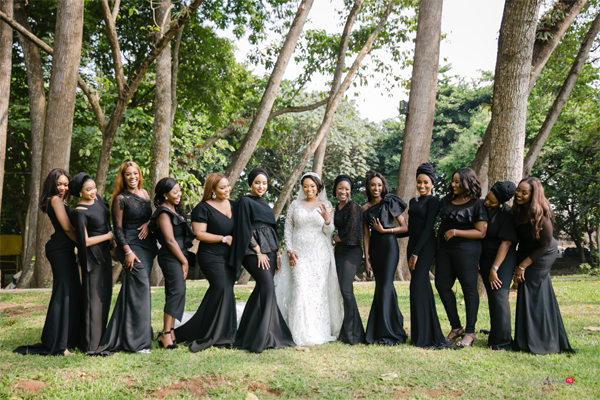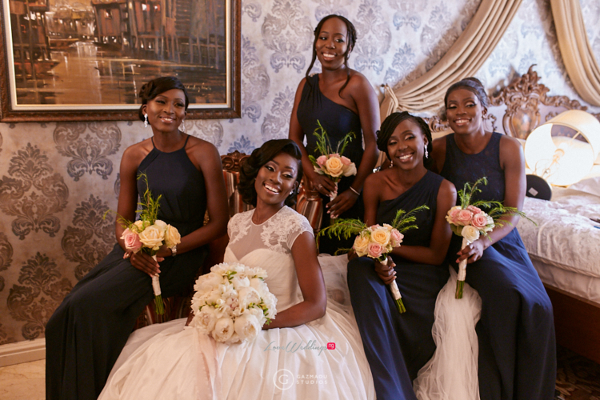 #TheLeyeLoveLane: Ini's bridesmaids rocked totally different styles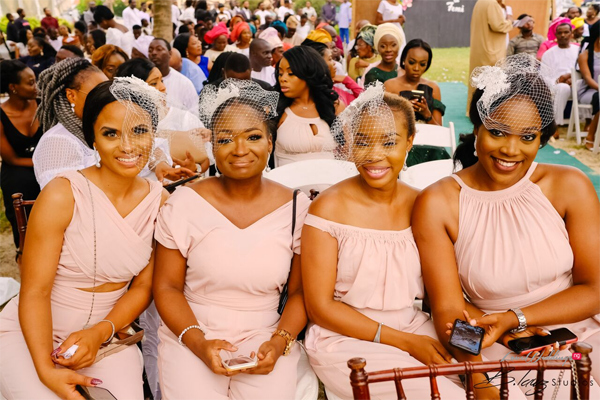 #OMGTheWedding
Find more wedding ideas for your Nigerian & African wedding here